Premium synthetic thatch roofing solution that excellently captures the beauty of natural thatch cottages from exotic destinations worldwide. Made from HDPE material, our synthetic thatch roofing materials simulate the appearance of natural thatch with added durability and fire resistance. With our extensive collection, you can bring your design thatched roofing concept to life and enjoy decades of maintenance-free beauty.
Molded in high-density polyethylene from fanned palm, rain cape, and nipa leaves, ONETHATCH Palm shingles replicate the rugged charm of natural palm thatching to the most delicate detail.
Affordable, Independently Waterproof, No Sub Deck Required
Premium synthetic thatch collection that excellently reproduces both water reed style thatching beauty.
Assembled from synthetic reed straws of varied colors & lengths. When layered, it gives a voluminous but well-trimmed reed thatching appearance.
Durable, Authentic. Fire-Resistant
This excellent synthetic thatch roofing solution resolves many problems correlated with natural thatch, which can decay, rot, split, or cause fire hazards.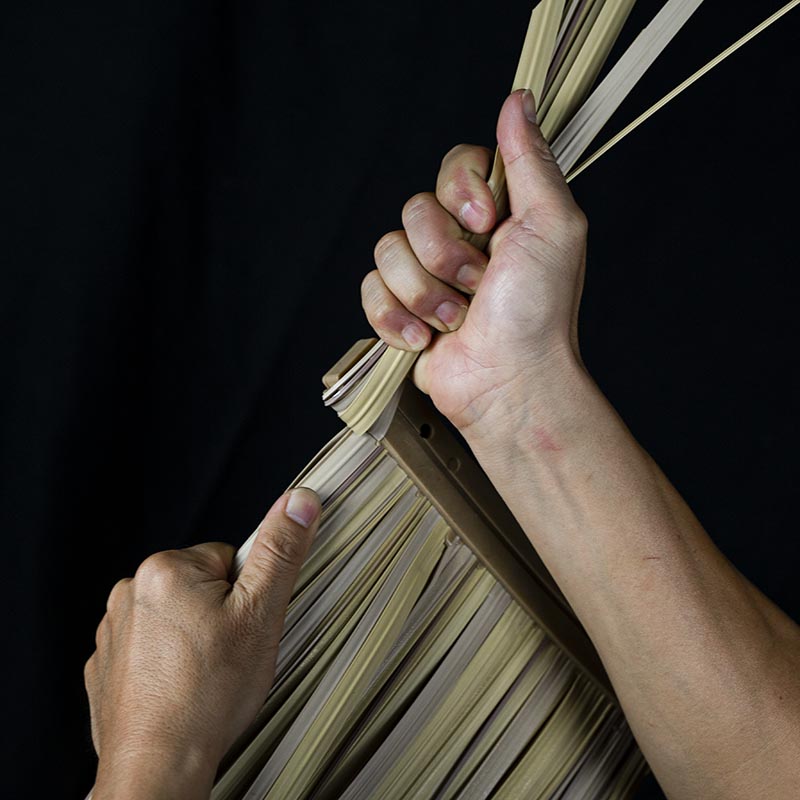 All our thatch panels feature a patented, reinforced plastic thatch binder strip that ensures a strong wind uplift rating of 200km/h.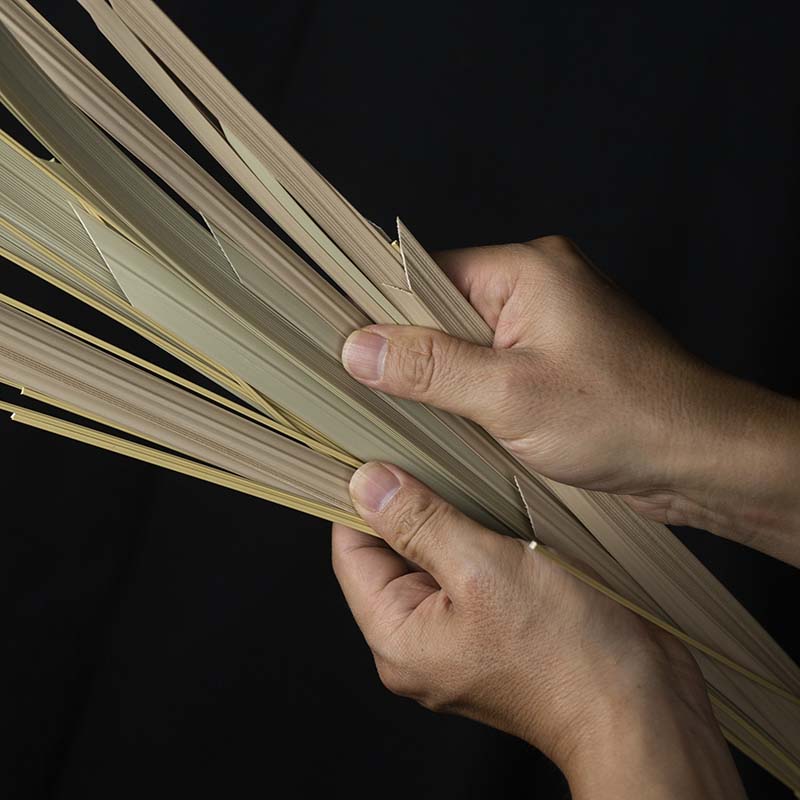 Unlike PVC thatch that will evaporate toxic additive into the air over time, our synthetic thatch is made from non-toxic, recyclable materials.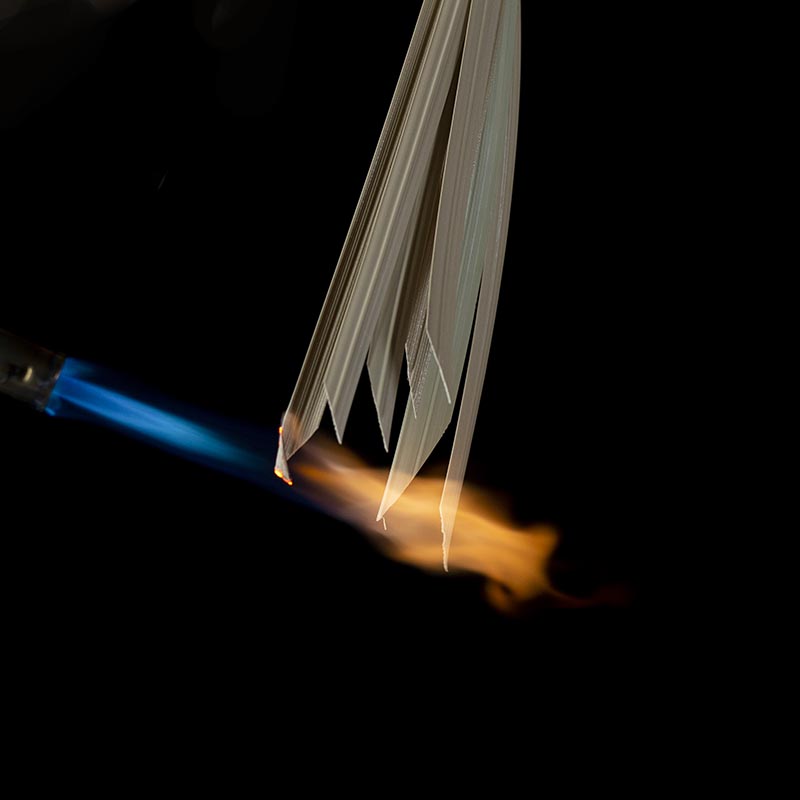 Safety should never be a choice. All thatched roofing products are made from our formulated class A fire-retardant materials.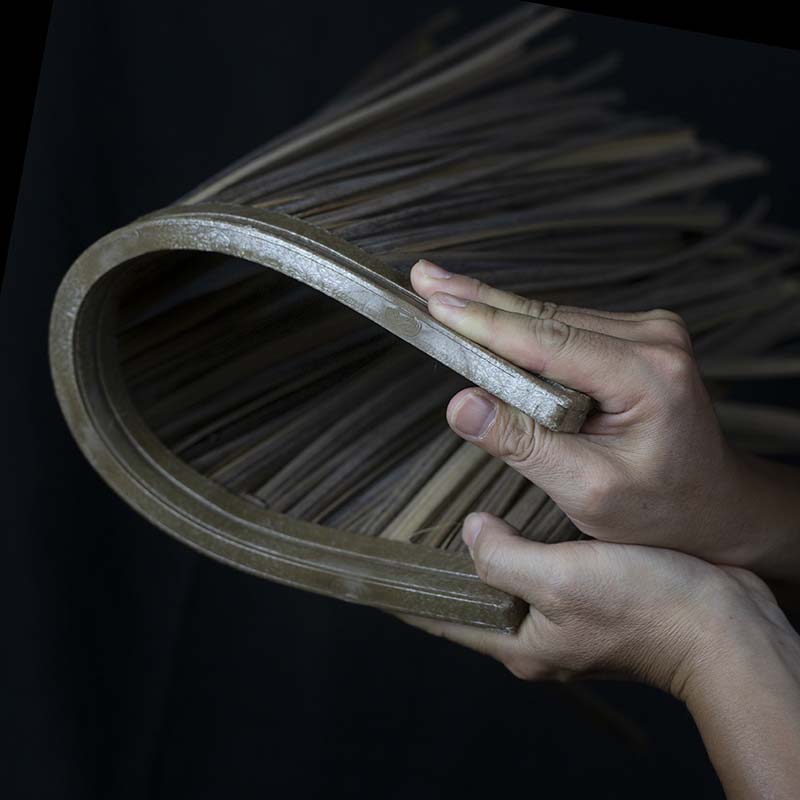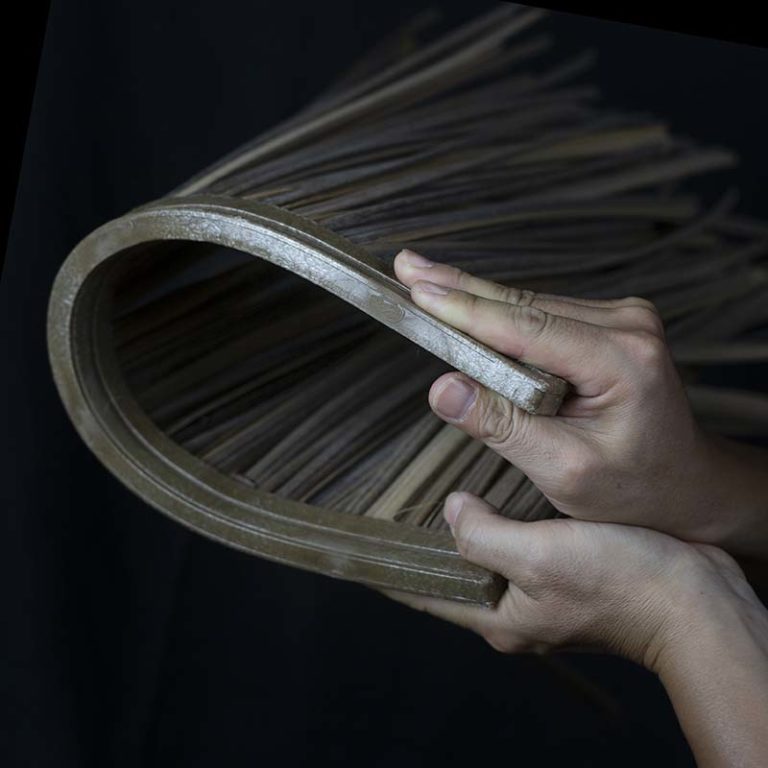 Our bendable thatch shingles are designed to maximize efficient installation and adapt to any roof geometry easily.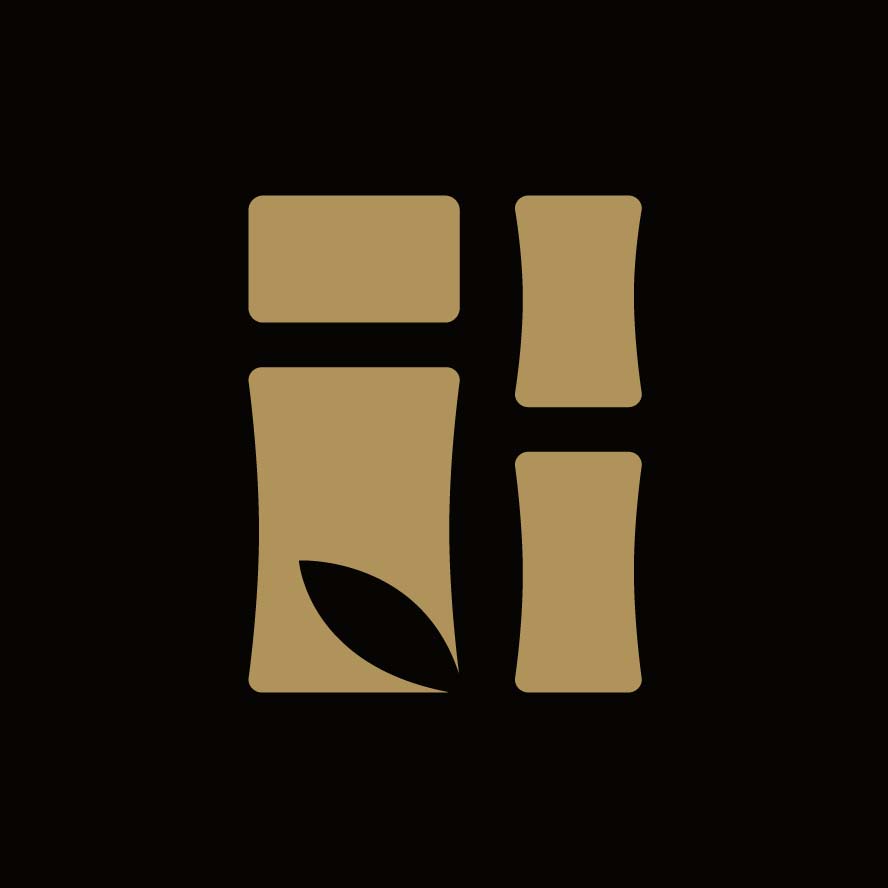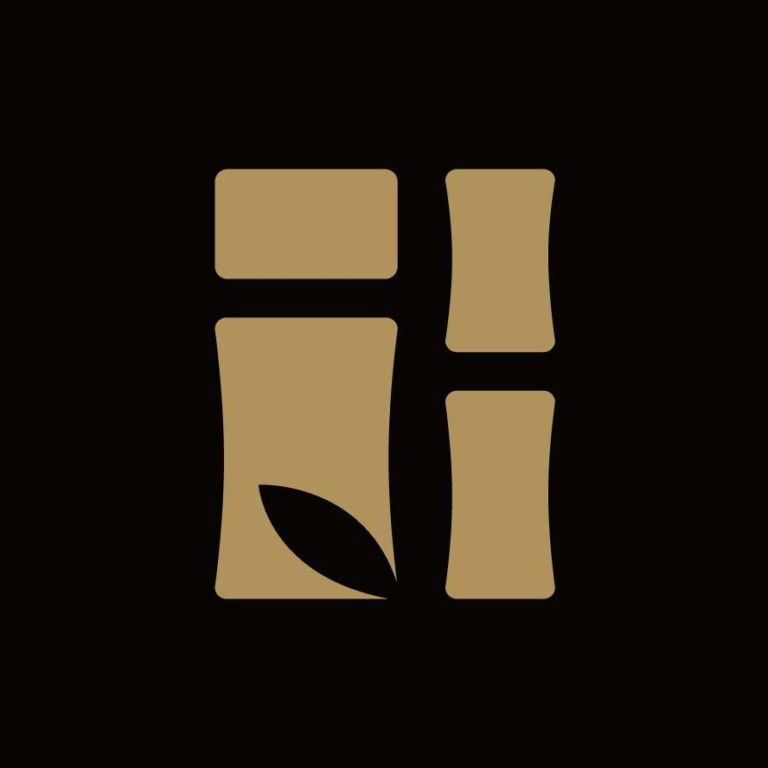 We take pride in the quality of our synthetic thatch shingles, which are strong enough to last for decades.
Custom straw colors, thatch textures and roofing styles are available. If you have a specific look or dream thatching material, let us custom design and craft it for you.
We design and manufacture all synthetic materials directly. Only the best, no middlemen, request a free sample and see for yourself. Send us an email and let's talk!
All ONETHATCH® products are designed to exceed your expectations
Looking for a quality-oriented supplier for your next thatching project? Large projects can qualify for factory-direct pricing.
We go beyond the required levels to be a quality-oriented synthetic materials supplier. As such, we have obtained ISO 9001 certification.
Palm Thatch
Crafted from the non-toxic, recyclable PA6 resins, our synthetic palm thatching materials reproduce the beauty of various tropical island thatching styles with added durability and fire resistance.
SEE COLLECTION
Reed Thatch
Premium synthetic reed thatching solution that excellently imitates the beauty of natural yellow grass thatching from exotic destinations with added strength and fire retardant.
SEE COLLECTION
Luxurious but affordable Synthetic Thatch
ONETHATCH® synthetic thatch roofing materials are made from HDPE (a Class A fire-resistant material), which is the highest standard available in the global market.
Our artificial thatch collections are not only top in quality but also gorgeous in design. 
To integrate our ONETHATCH® Palm product with a unique palm leave pattern and detailed textures, we create molds taken from natural palm leaf directly. This unique approach provides our products with a distinctive and authentic appearance that simulates the look of natural palm thatch.
With advanced material verification and quality processes, ONETHATCH® Palm also withstands fading, rotting, decay, and humidity. What's more, our maintenance-free palm thatch also comes with a 20-year limited warranty to cover any UV degradation risk.
Features:

Typhoon and Hurrican proof
Authentic appearance
Flame-resistant (Class A)
Free of maintenance
Easy to install
A thatched roof is among the most distinguishing features of a conventional English cottage. While thatch roofs have a traditional look and feel, they have been superseded by more contemporary structure materials– chief among them their high cost and extensive upkeep requirements.
A synthetic, false thatched roof from OneThatch catches the visual qualities of its name, without the hassle. Crafted from long lasting synthetic materials, our false plastic thatched roofs have a natural textured look that talks to history and tradition while added new benefits and all-weather resistant.
Several color alternatives and configurations are available, allowing for a wide range of style versatility. Keep reading to learn more about how to install a synthetic version thatched roof to a new or existing home.
With a premium natural look that evokes leisure, OneThatch® palm is a perfect synthetic thatch roofing material to build a palapa umbrella. The palapa thatch umbrella does not just offer offers a feeling of the tropical paradise; however, it also provides shades and comforts to those visitors under it. Why not think broader? Synthetic Palapa roofing materials are also a fantastic concept to construct roofs for a wide array of roofing frameworks. Palapa roofs are greatly inquired for restaurants, retreats, lodges, water parks, and also tropical zoos. Below are some preferred application where an authentic-looking OneThatch® Palm used to build palapa roof cases.
Palapa Roof Applications
Tiki Hut for bar and night club
Tiki Pubs and stands are able to catch the attention of every visitor. Palapa thatch is a definitely perfect option. Whether you're seeking an exotic, relaxing feeling or just having it natural, palapa uses all circumstances. This thick, rough structure produced by those our synthetic palm straws give it a tiny something special. Using artificial palapa roof materials on providing in areas and also other points of interest warranties that they'll be recognizable without being rough or a horror. Are you worried about natural thatch near cooking appliances or concerned just how it will discolor or rot versus harsh climate? Even though natural thatch can be coated with fire-resistant paint, it still has a short life span and just lasts 2-3 years, while synthetic palapa thatch can last decades without any treatement. OneThatch plastic palapa thatch not only looks completely authentic, but also last for decades and class A fire-resistant.
Outdoor Dining Locations
A huge group of people likes the idea of exterior dining, but an absence of shelter can limit the usability of outside banqueting areas. Eating locations created with palm thatch not only enable you to provide your clients with a possibility to appreciate the fresh air but also offer shelter from the extreme sunlight or arbitrary rains while giving a positive, island-inspired atmosphere. They're a popular concept to enhance business traffic and even the profitability of outdoor eating business. Merely thinking of applying a palapa umbrella at every table. For more outstanding flexibility in seating, position a new considerable structure with palapa roofing thatch material.
Garden and Retreat
Are you thinking of developing a garden layout and up a level? Apply features that assist clients in remaining like a retreat created with palapa roofing materials. Installing a bench or chairs inside crowded areas with a thatched roof layout invites site visitors to relax, unwind, and have a conversation with their friends. Build a Tiki bar with a palapa roof design that can entertain your customers as well as boost your income at the same time. It also provides a timeless spot to delight in the neighboring plants, flowers, as well as the birds and even animals that see it.
Wild Animal Homes
Theme Zoos like to offer environments that are good for animals that remain within them. Making use of natural materials and creative design to create display areas is a clever idea. It also allows guests to enjoy the animals while giving necessities like shade, shelter, and activities. However, there are threats; the animals might attack the thatch roof. Consequently, Natural palapa thatch roofs are poor choices for animal environments. The reason is that the roof might require maintenance frequently. Nonetheless, if you change them with synthetic thatch, animals seem less curious about attacking the plastic roofing according to the study.
If there are no jeopardy dangers to the wild animals, then synthetic palapa roofing materials can be utilized. Made with recyclable materials, synthetic palm leaves thatching are environment-friendly. With the improved endurance, much more expanded life span, as well as raised fire security, synthetic thatch roofing materials are typically the more appropriate options for outdoor thatch roofing project. 
Intro
Artificial thatch as an alternative to natural thatch, also named plastic thatch or synthetic palm thatch, is made from 100% recyclable plastic materials. Our synthetic thatched roofing materials have a life expectancy of over two decades. Having actually been in the synthetic thatch roofing material industry for as long as we have, we constantly improve our product designs. Yearly, we will improve our plastic thatch design and correct our item's weakness. And all OneThatch® thatch products is our 3rd generation design, which can hold up against hurricane strike compared to our competitor's items. We also work with our customers closely and pay attention to their recommendations to develop the best thatch panel with various natural thatch appearance as well as colors. As an example, we customized african cape reed thatch, thatched roof Canada as well as Bali hut thatching for our clients over the world.
Analysis
Roofing thatch design matters. I actually do suggest our clients investigate the synthetic thatch market before investing. We recognize more and more companies are selling poor quality thatch roofing products these days. These poor synthetic thatch panels are made from recycled PE material. Most of these thatch products will begin to fade like natural thatch after three years. Customers will be force to spend more money to replace synthetic thatch roofs. OneThatch, as an ISO 9001 certified company, definitely has the capability to produce cheap synthetic thatch roofing panels. However, we decline to do it. We only sell and manufacture the highest-quality thatching materials that will last for more than 20 years. I will certainly mention those outdated styles of synthetic thatch roofing material and their weaknesses below.
1. Thatch binder
1)Hurricane & Typhoon risks
We have a lot of customers that utilize thatch roof to build a tiki bar and also tiki hut for beach resorts near seaside locations, as well as we definitely comprehend they are worried about the storm and tropical storm every year since our factory established a coastal city as well. Therefore, OneThatch brings new thatch binder design to mitigate these risks for our clients. Unlike our competitors that use glue to combine thatch binder and thatch, our thatch binder and thatch leave are combined into one unit through our plastic injection molding machines. Also, several of our competitors still utilized lightweight aluminum rails for their synthetic thatch panels. These artificial thatch item is highly vulnerable and can not withstand the storm assault or high wind for certain.
2) Easy to install and no additional bent pieces needed
Compared with those metal binder products, our synthetic thatch panels are installed up to 60% faster than traditional steel binder shingles. Additionally, because our plastic binder is flexible, our thatch panels are designed to install in any roof structure. You don't need to purchase any specially bent products.
2. Synthetic Resins
For your info, as our customers mentioned, some of the global trading firms offer poor quality roofing products made with recycled PE materials. Although the rate could be less than 2 dollars per roofing system roofing tile (I need to admit it's very tempting), they all regret it at the end. Some of the trading businesses also disappeared after sell.
As you might notice on our product specifications for thatched roofing materials. OneThatch is the only supplier that used Nylon-PA6 and HDPE to produce thatched roof products instead of PE materials. Why? Merely because, amongst all artificial products, Nylon material has high strength tensile, which suggests they are more durable. Generally, PE materials are used to create items such as plastic bags. As well as Nylon products are used to produce items such as fishing ropes. If you consider these 2 examples, you will conveniently determine their differences.
3. Natural Look
Appearance is one of the important reasons when hotels, aquaria, topic parks, and water parks prefer a natural thatch roof. Even though a natural thatch roof looks more beautiful than imitation thatch materials, but natural product has a variety of downsides. That's why OneThatch focuses on the design of thatch product in order to provide our clients with the most natural-looking alternative to natural thatch. All our products are produced using plastic injection molds taken from natural thatch. If you couldn't find your ideal thatch tiles or bamboo panels/poles, email us, and we can customize them for you.
Tahitian thatch, also called Fiji thatch, is a popular material for roof and other outdoor structures. It is a thatch thoroughly woven from dried palm leaves and protected with nylon string for maximum resilience. The life expectancy of the OneThatch Tahitian palm thatching is longer compared to other thatches at 10 to 12 years. It is typically used amongst many resorts, water parks, and cabanas.
Tahitian thatch is a perfect product for both domestic and commercial applications. It can be used to create an amazing tropical and elegant environment wherever you want. These specific thatch panels are exceptionally durable and can hold up against severe weather with correct upkeep and treatment.
Tahitian thatch has an increasing appeal for the use in roof applications for bar tops, tiki huts and bars, and sun huts. You can also utilize it for more outdoor functions like waterpark decor, poolside cabanas and beachfront resort features. More utilizes for Tahitian thatch products are as follows: for shade umbrellas, custom roofing structures, and indoor or outdoor tropical themed wedding events or settings.