Synthetic alternatives must look real. ONETHATCH created artificial bamboo products using molds taken from natural bamboo. This approach allows our synthetic bamboo to look exactly like the real bamboo while being manufactured from a durable, fire-resistant, and worry-free material. Wherever you apply faux bamboo products, you'll be astonished at how well it withstands harsh climate conditions, pest damage for decades while still looking great.
Luxurious synthetic replicas perfectly reproduce the beauty of natural bamboo materials.
Durable, Authentic, Fire-Retardant
Made with a devotion to durability, ONETHATCH® Synthetic Bamboo Series delivers the quality you demand from modern building materials with the authentic-looking of natural bamboo.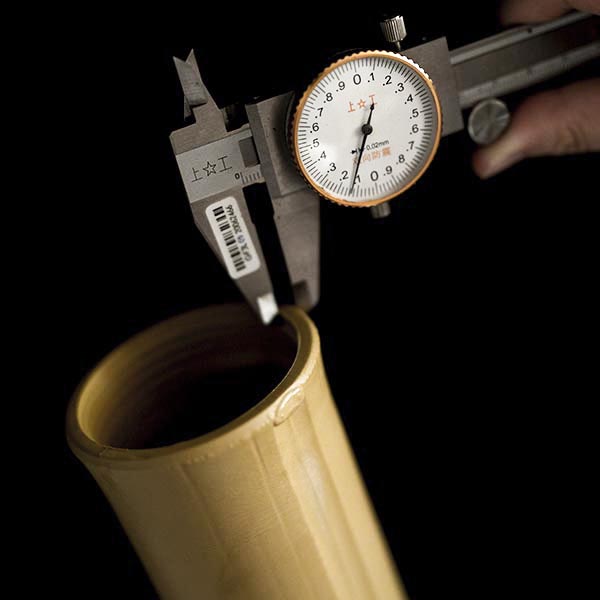 We take pride in the quality of our synthetic bamboo products, which is strong enough to last for decades.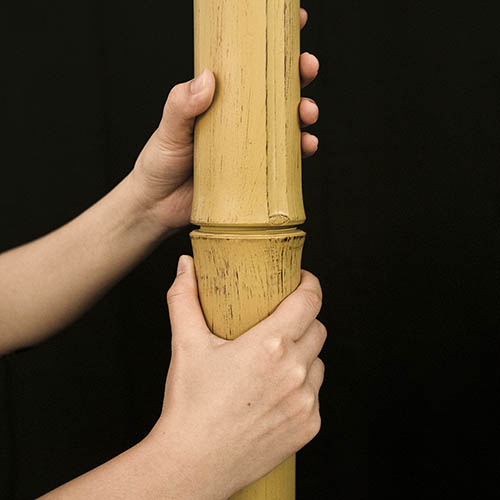 Our bamboo series are easy to assemble. With this in mind, you can install our products anywhere just by yourself.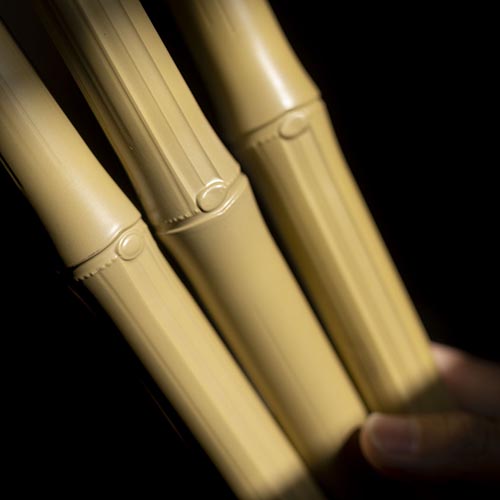 The authentic texture and tone of natural bamboo has been handpainted to replicate every fine details and characteristics.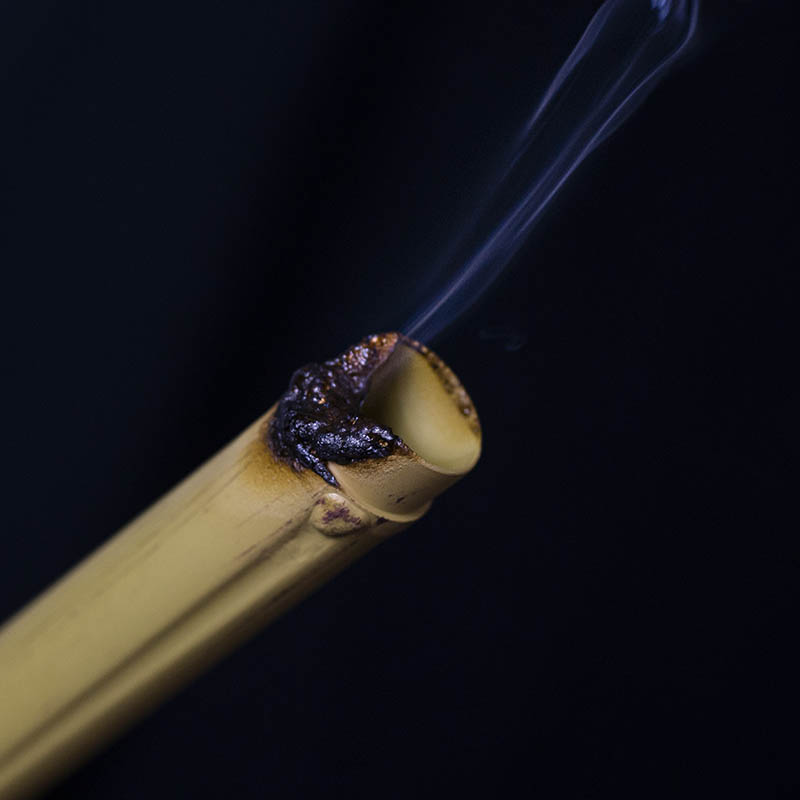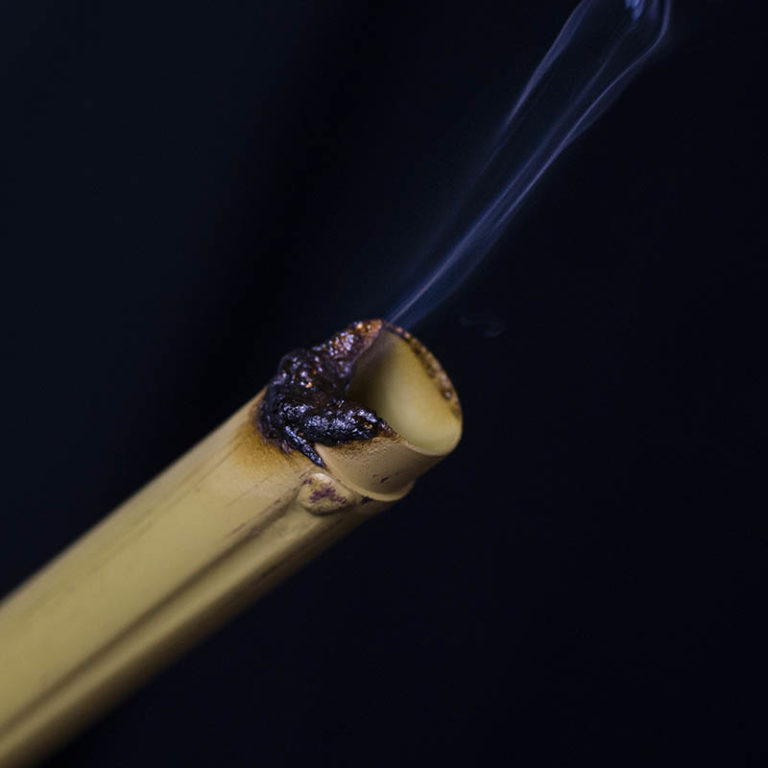 Safety should never be a choice. All bamboo products are made from our formulated class A fire-retardant materials.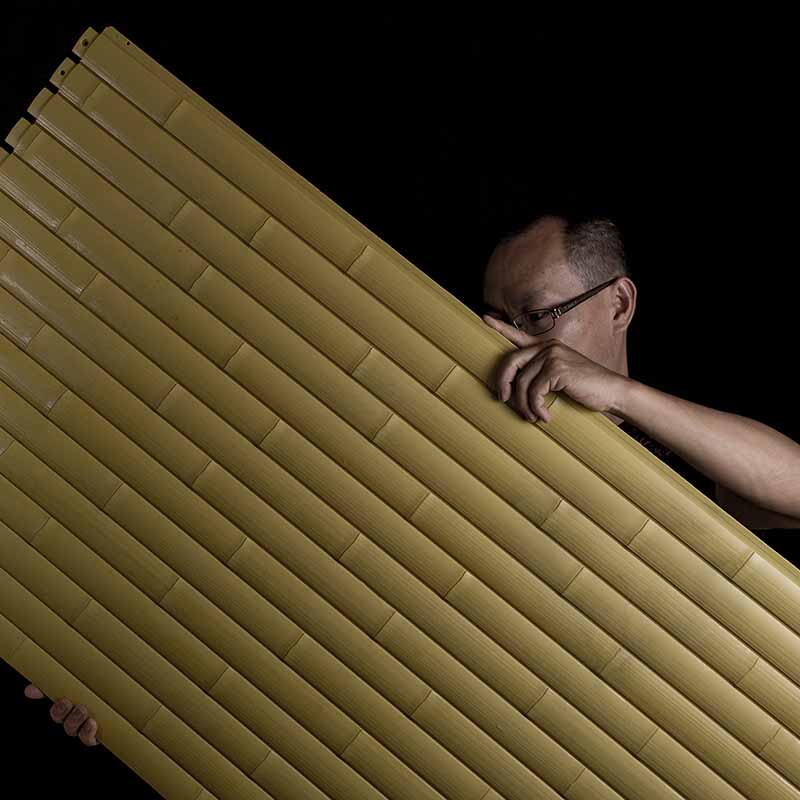 Unlike PVC bamboo that will evaporate toxic additive into the air, our product is made from non-toxic, recyclable materials.
Looking for a quality-oriented artificial bamboo supplier for your next project? Large projects can qualify for factory-direct pricing.
All ONETHATCH® products are designed for seamless integration and fast installation
All ONETHATCH® products are designed to exceed your expectations
Unable to locate your dream faux bamboo products? You're in luck. We have solutions for you! Send us an email and let's talk.
We design and manufacture all synthetic bamboo materials directly. Only the best, no middlemen, request a free sample and see for yourself. Send us an email and let's talk!
OneThatch® Artificial Bamboo Collection
Bamboo decor helps add a calmness, tranquility, and peaceful atmosphere to your backyard or patio. More and more designers are integrating bamboo elements into their project ideas.
However, natural bamboo decorative products present their challenges. Over time, iconic bamboo materials will lose their color and begin to split.
Your clients will have to waste time replacing them again and again.
That's why we designed the realistic-looking faux bamboo series with added strength and durability.
You'll be amazed at how well they stand up to the weather, pest damage, and general wear & tear and still look fantastic season after season.
Features:
Authentic appearance

Split-proof

Fire-resistant
Free of maintenance
Easy to install
Bamboo Paneling
Bamboo wall paneling is our most popular product, which provides excellent décor for both ceiling and wall designs. As a decorative product, bamboo wall coverings are unmatched in the style field, making it even more charming to interior architects and D.I.Y. fans. Bamboo wall panels and bamboo wall cladding can be applied to decorate an entire wall or you only cover part of the wall. If you decide to cover only half the wall, it is known as bamboo wainscoting. Either way, we are confident that your new bamboo walls will be astounding.
According to a design expert, Benko, applying colors and elements to simulate a natural environment helps relaxation and overall mood. When utilizing bamboo matting for ceiling products, it enables you to easily bring the outdoors in and incorporate natural style into any home. Additionally, Bamboo wall panels are extremely popular with tropical theme lodges, retreats, and restaurants. It's marvelous how just a few tropical materials such as woven bamboo or another type of decorative bamboo product can totally remodel a room into a tropical paradise. Installation of bamboo wall panels is manageable: implement a layer of glue to the backside of the bamboo wall covers or nail or staple them straight to a wall or ceiling. For commercial buyers, our bamboo wall boards are available in any colors and textures. Please visit our customization service page to learn more.
Artificial Bamboo Poles
Unlike our competitor's (totally cheap products)PVC pipes with color layers, our synthetic bamboo poles are created using mold taken from natural bamboo poles directly and the color is throughout the entire bamboo poles, so scratches will not expose white ugly marks.
Our artificial bamboo poles can be applied in most areas where you would use natural bamboo poles. Unlike natural bamboo poles, fake bamboo sticks are made from class A fire retardant and totally maintenance-free. The empty center also allows cables and pipes to be covered inside. Perfect long-lasting solution for commercial and residential projects. Note: Faux bamboo poles as decorative materials, should not be used for building structures.
What is more, our synthetic bamboo poles are flexible and do it yourself friendly. Each bamboo stick is 20 inches long and can be easily assembled into any length bamboo poles with super adhesive glue. The hollow space allows for wires, cables, and pipes to be covered in the synthetic bamboo poles. They can be used to create a variety of products, such as bamboo fences and bamboo borders. We offer artificial bamboo poles in different dimensions, ranging from 0.78″ to 3.15″. Each bamboo poles are 20″ long but they are extremely easy to assemble, which means you can have bamboo poles at any length.
All our high-quality OneThatch®  Synthetic Bamboo Products are Durable, UV-resistant, Fire-resistant, Maintenance-free. 
They are suitable for both indoor and outdoor applications. With our innovative natural-looking designs, our bamboo products are perfect plastic replicas of natural bamboo, offering a long-lasting solution for commercial projects.  
Artificial bamboo 
is quickly becoming popular as a stunning and sustainable alternative to natural bamboo related products thanks to its endurance, attractiveness, and maintenance-free. More and more architects and designers are starting to integrate faux bamboo products in their project designs. Therefore, OneThatch, as a creator and innovator, is offering our aesthetically superior bamboo collections to help you achieve the stunning look for your project. All our products are cost-effective, eco-friendly, durable, UV-resistant, class A fire-retardant, and 20-year limited warranty to cover UV degradation risks.