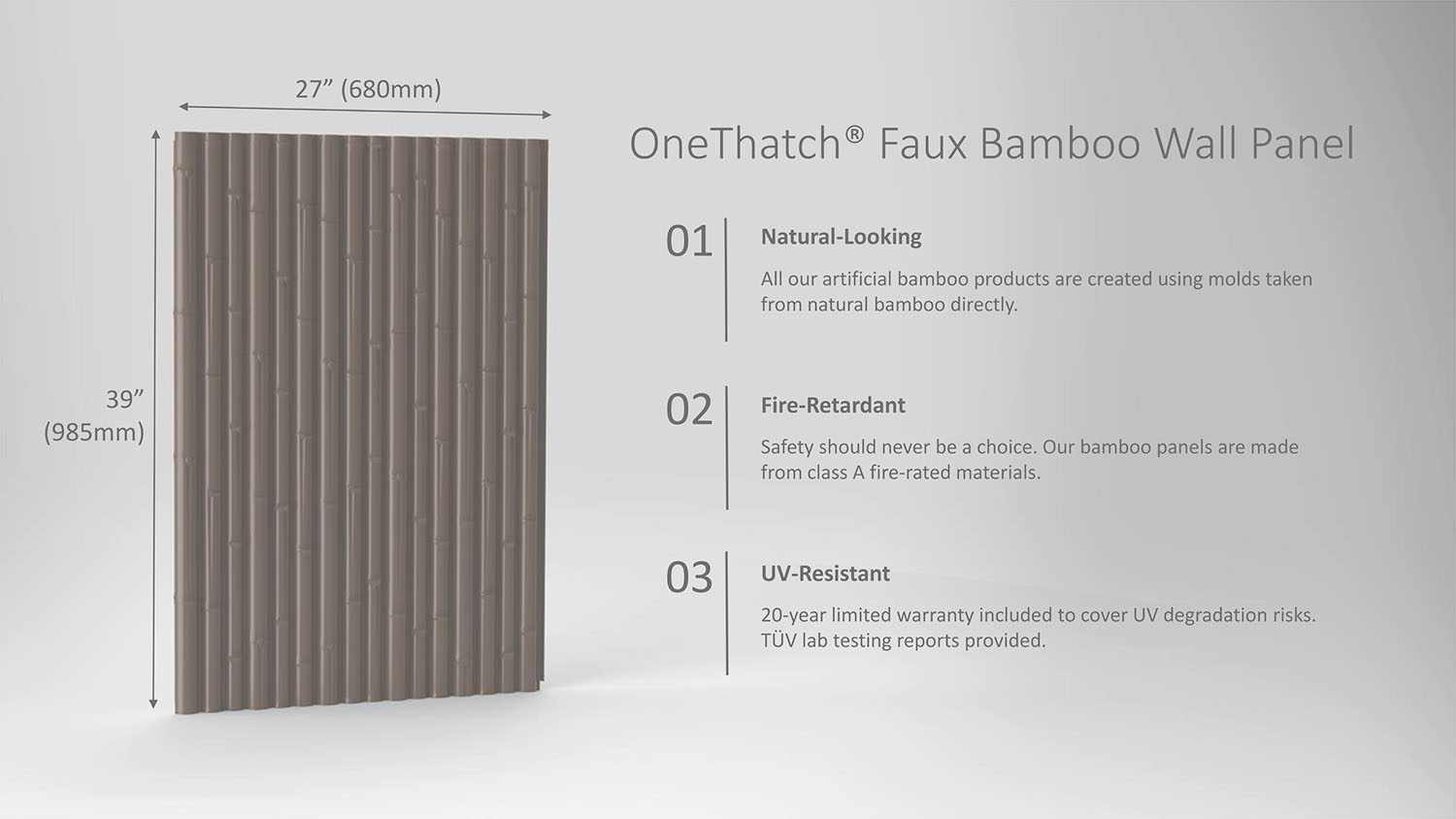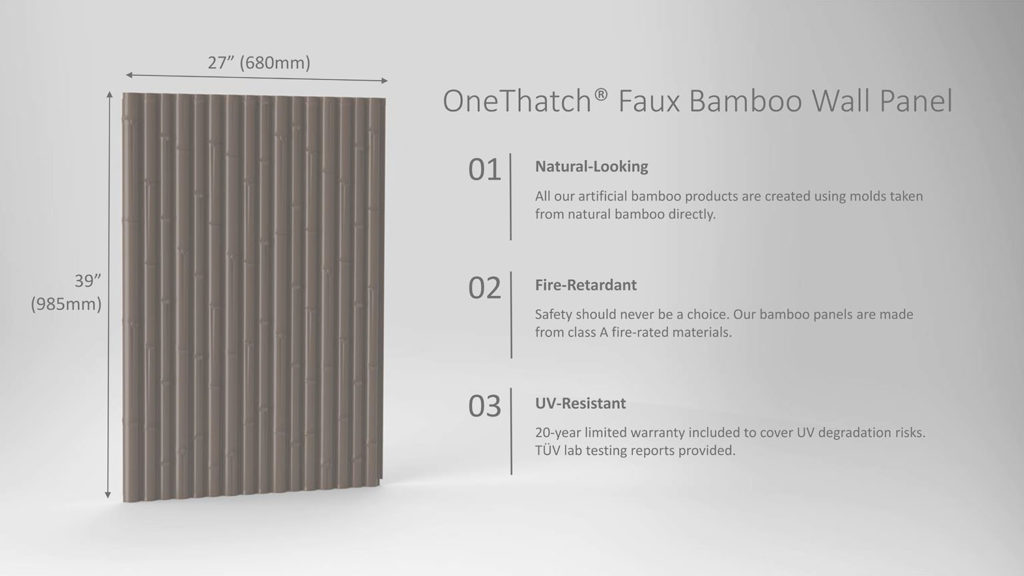 Description of Faux Bamboo Wall Cladding:
NOTE: Please refer to the Additional Information Tab for faux bamboo wall cladding specification.
Bamboo animates the atmosphere of theme parks, enjoyable getaways, and the serenity of vacations. These Bamboo Wall Claddings offer a convenient way to attach this natural bamboo looks anywhere.
Are you building a Tiki bar in your backyard? The bamboo wall panels will provide a tropical finishing touch. Are you seeking for a different storefront? Faux Bamboo Wall Cladding can add an eye-catching highlight that will differentiate you aside from your competitors. Everything from tropical parks to residential decoration or bathroom and yard in your own house can be magnified with our bamboo wall panels.
Whether you want to invigorate the fascinating island fun of a Tiki bar or the calm serenity of a spa, this faux bamboo panel with a Natural finish will place the right mood for your décor. Each fixture on our faux bamboo is handpainted by our skilled artisans to recreated all the colors, textures, and designs you obtain in nature.
Made from fire-retardant synthetic resins, we produce our bamboo wall claddings using injection molds taken from actual bamboo. This procedure enables the bamboo wall coverings to appear accurately like the original while being manufactured from a durable, and recyclable material. You'll be fascinated at how well it will allow all kinds of climate and wear & tear for years while still looking marvelous.
With incredible color choices to select from, you'll be able to receive an appearance suitable for your design.
Features:
Long-lasting, suitable for indoor& outdoor application

Customization available & Easy to install

Authentic look

No maintenance expected

Plentiful color choices
Looking for a quality-oriented supplier for your next project? Large projects can qualify for factory-direct pricing.