All ONETHATCH® Artificial Bamboo Poles are created using molds taken from natural bamboo directly. This unique manufacturing method allows us to offer a natural-looking and long-lasting alternative to natural bamboo poles. They are suitable for decorative purposes and can also be reinforced with metal rod for structural applications.
Each synthetic bamboo stick is designed with threads and can be assembled into any length easily.
Diameter: 1″ (25mm), 1.5″ (40mm), 2″ (50mm),2.5″ (65mm), 3″ (75mm), 4″ (100mm).
Length per piece: 20inches (508mm)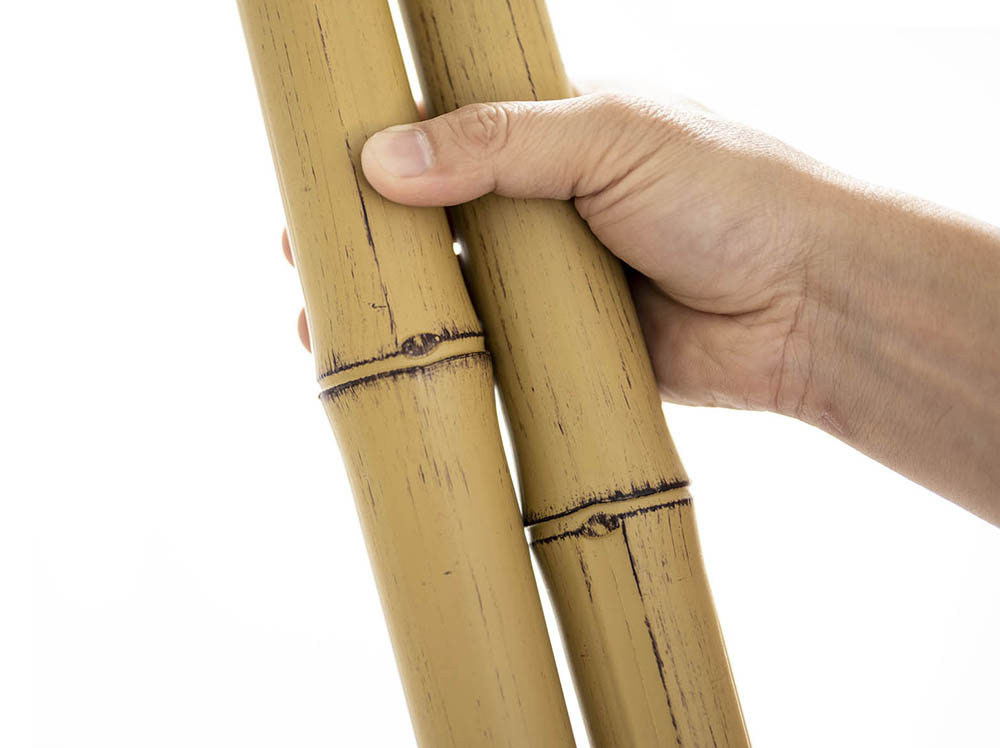 Weathered finishes can be added to deliver a perfect reproduction of aged bamboo sticks.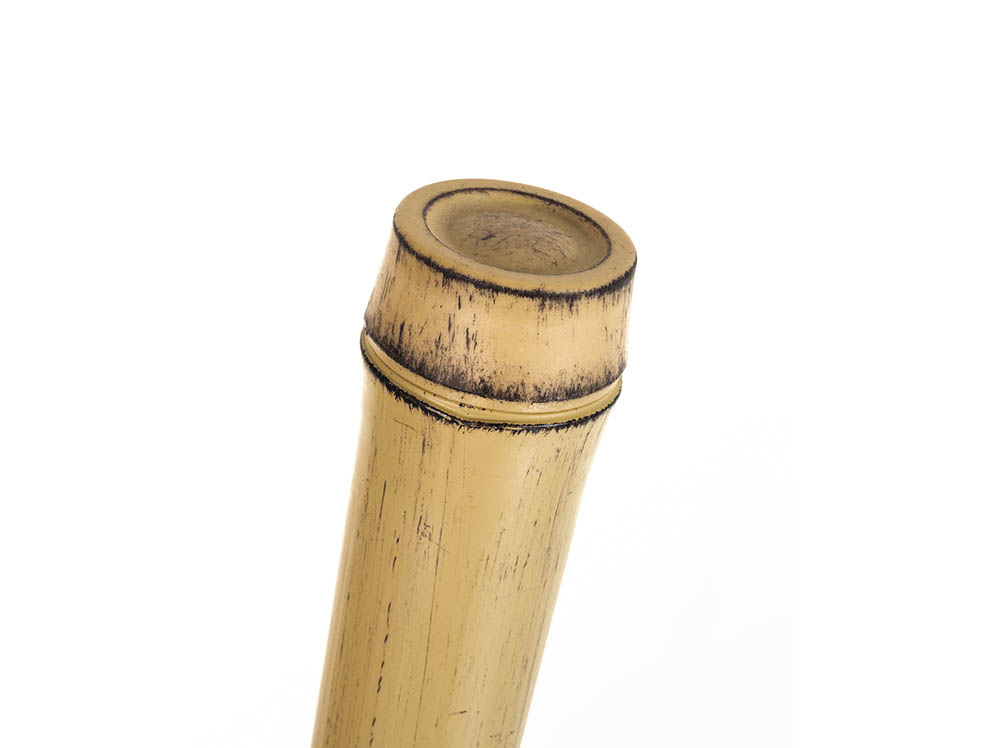 Available with End Caps to conceal the last threads and keep the elements out.
Available in three standard tones: "Sundried", "Brown", and "Green".
Colors with asterisk around the color name are special colors, subject to minimum order quantity. Contact us for more detail.
A small video to quickly understand what makes our synthetic bamboo pole unique.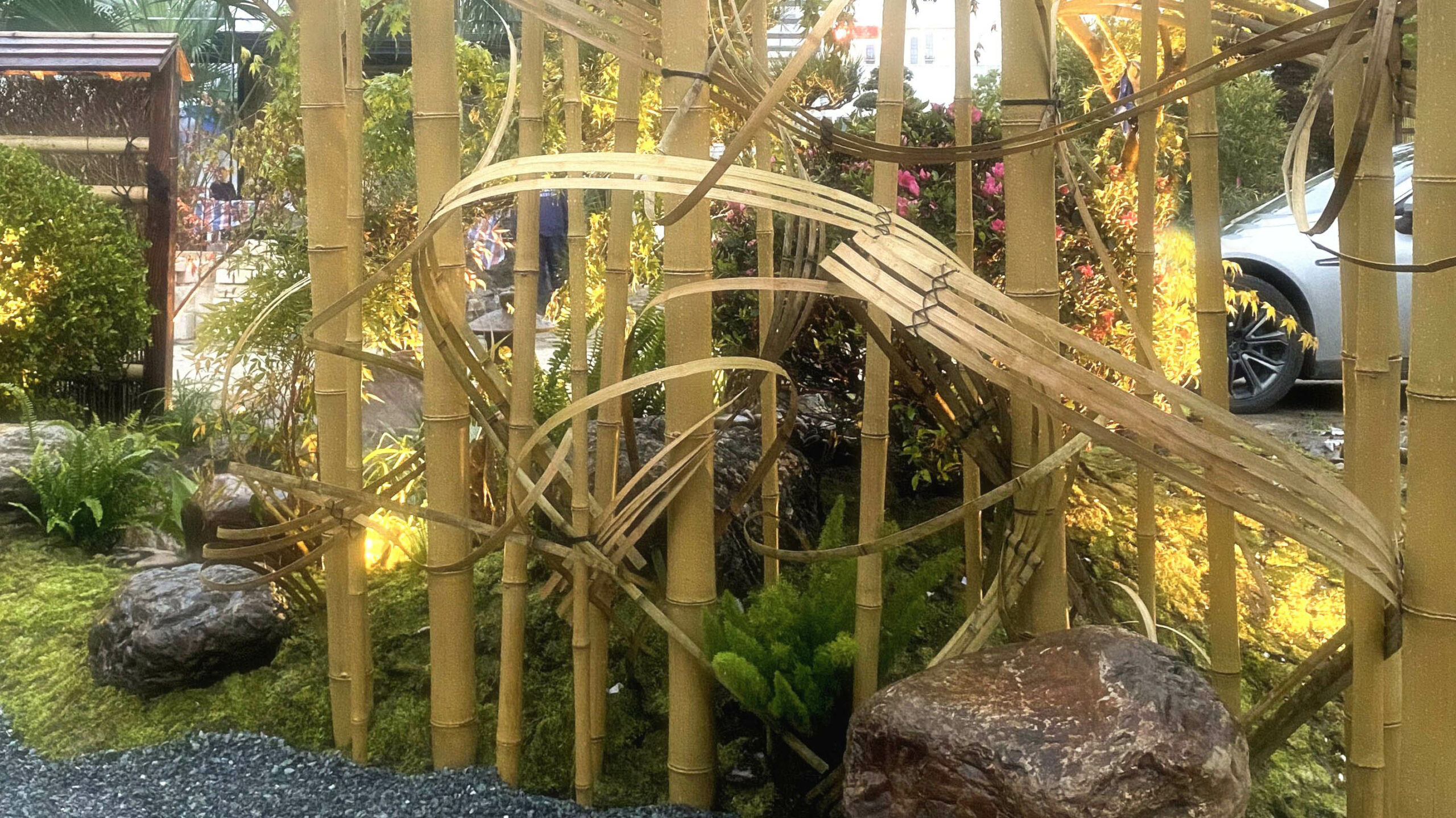 From a simple bamboo pole divider to sophisticated bamboo stand lighting and luxury bamboo fences, the possibilities are endless.
ONETHATCH Bamboo Pole has been stringently tested by the international authorities to guarantee decades of worry-free beauty. 
10-year warranty against rot, decay, and sudden color fading.
ONETHATCH Bamboo Pole is tested and certified with class A fire-resistant (ASTM E 84)
ONETHATCH Bamboo Pole has passed the 10000hrs weathering test with the highest color-fastness grade.
Crafted from high-grade ASA resins, our artificial bamboo pole is highly mold, rot, and insect resistant.
ONETHATCH Bamboo Pole is 100% recyclable and eco-friendly as they contain no polyvinyl chloride (PVC).
We are committed to providing attentive and responsive service from start to finish, at each stage of your bamboo decor project.
Thus, if you couldn't find the desired information below, please contact us!
Large projects can qualify for our factory-direct pricing.
ARTIFICIAL BAMBOO POLES
Three-dimensional surfaces of ONETHATCH® Artificial Bamboo Poles are replicated to create subtle shadows.  We use PA6 special reinforced resins, so our products have superior resistance to weather, heat changes, and color fading. 
SEE COLLECTION
ALUMINUM BAMBOO POLES
Unlike any other, our original, three-dimensional textured node of the OneThatch® Aluminum Bamboo Tube creates subtle light and shadows to produce an ambiance. This ideal synthetic product resolves many issues correlated with natural bamboo, which can decay, corrode, split, or cause fire hazards.
SEE COLLECTION
ARTIFICIAL SPLIT BAMBOO POLES
Designed to mimic the beauty and convenience of the natural split bamboo pole, this "pre-split" synthetic, half-round bamboo pole is crafted from high-performance nylon materials, available with diverse color, diameter variations.
SEE COLLECTION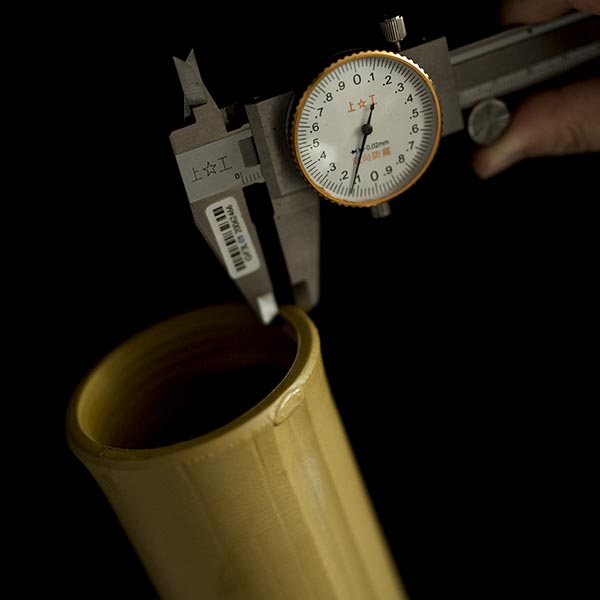 We take great pride in our bamboo product quality, which is durable enough to let you enjoy decades of maintenance-free beauty.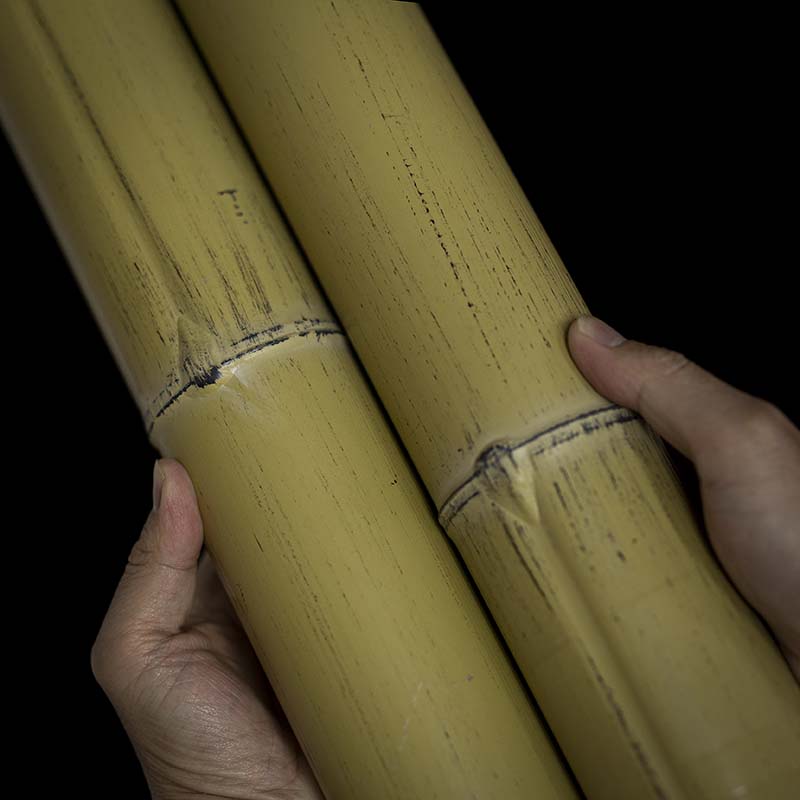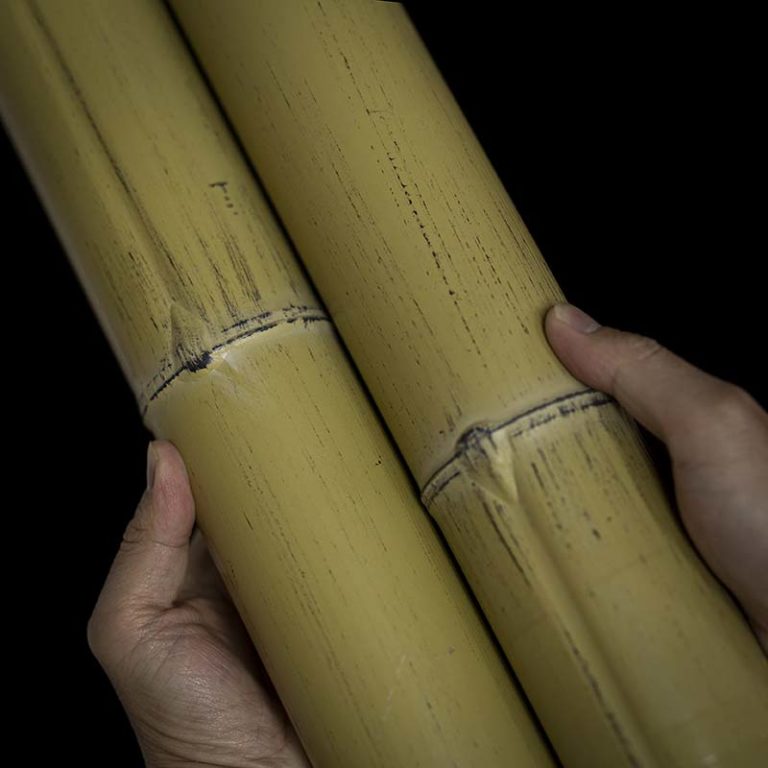 The authentic texture and tone of natural bamboo have been handpainted to replicate every fine detail and characteristics.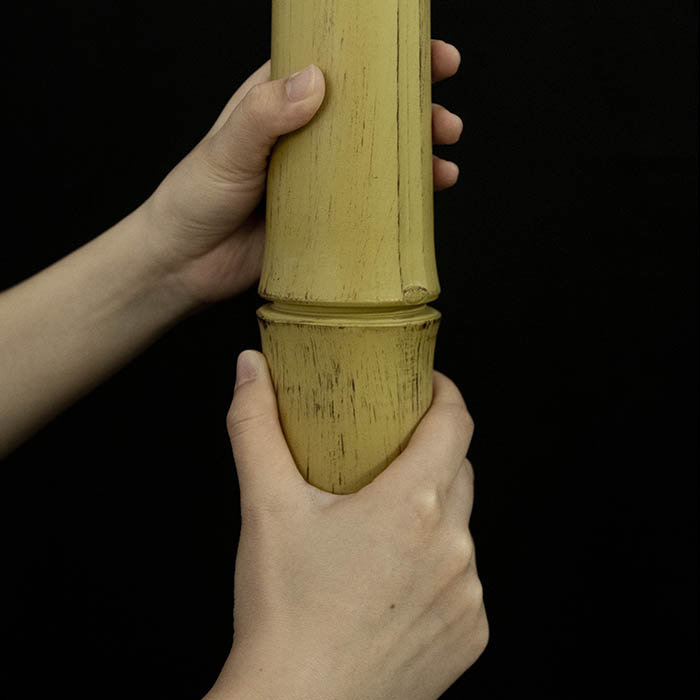 Each decorative faux bamboo stick is around 20 inches long with threads and can be assembled into any length easily.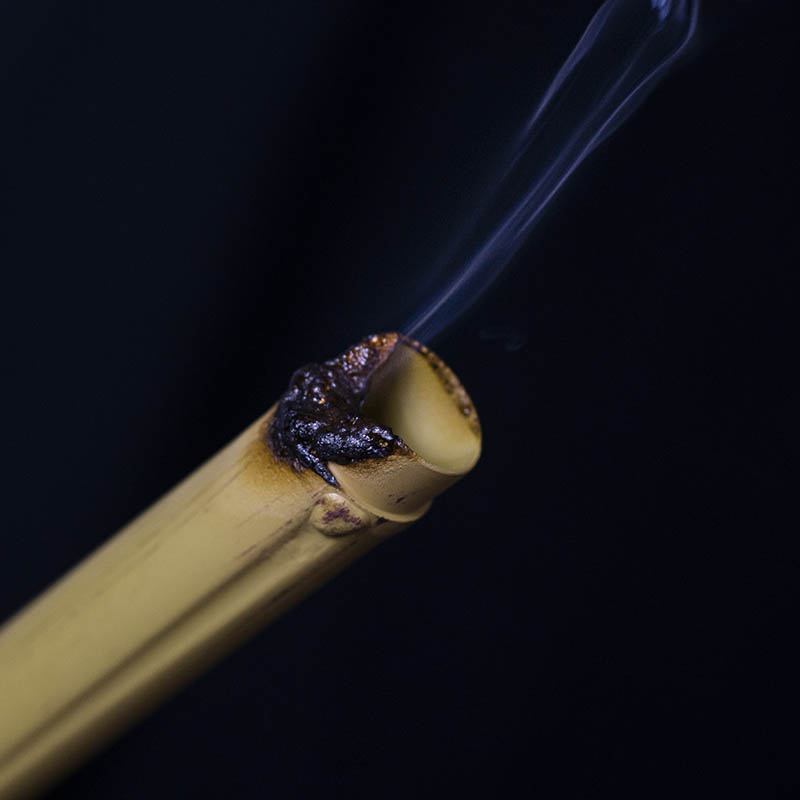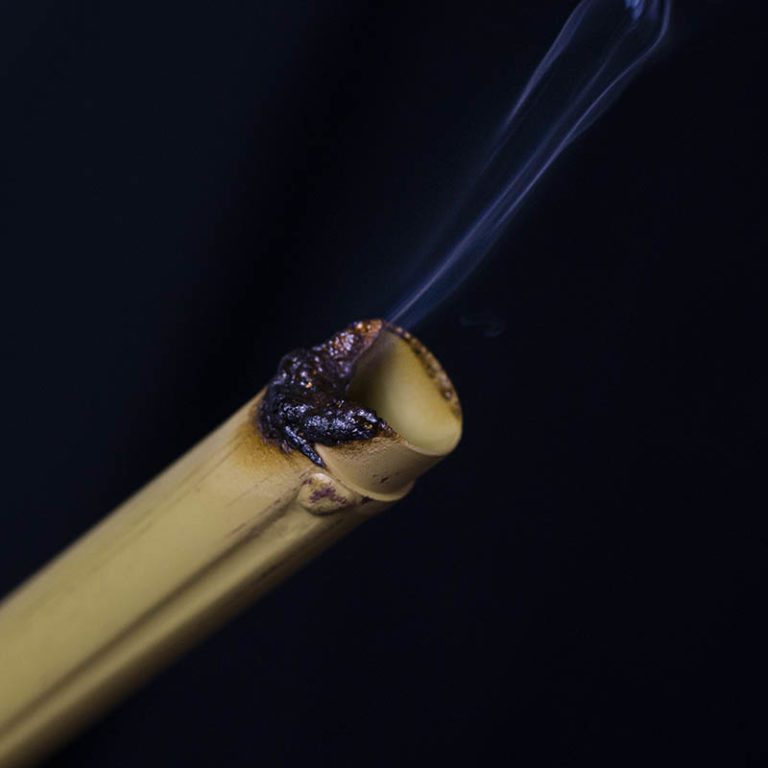 Safety should never be a choice. All bamboo products are made from our formulated class A fire-retardant materials.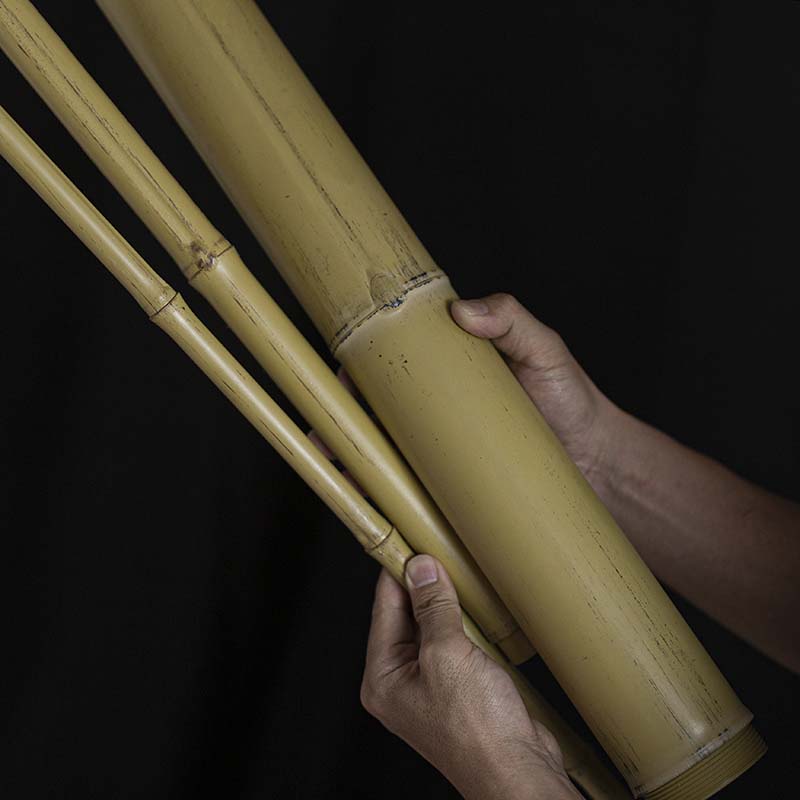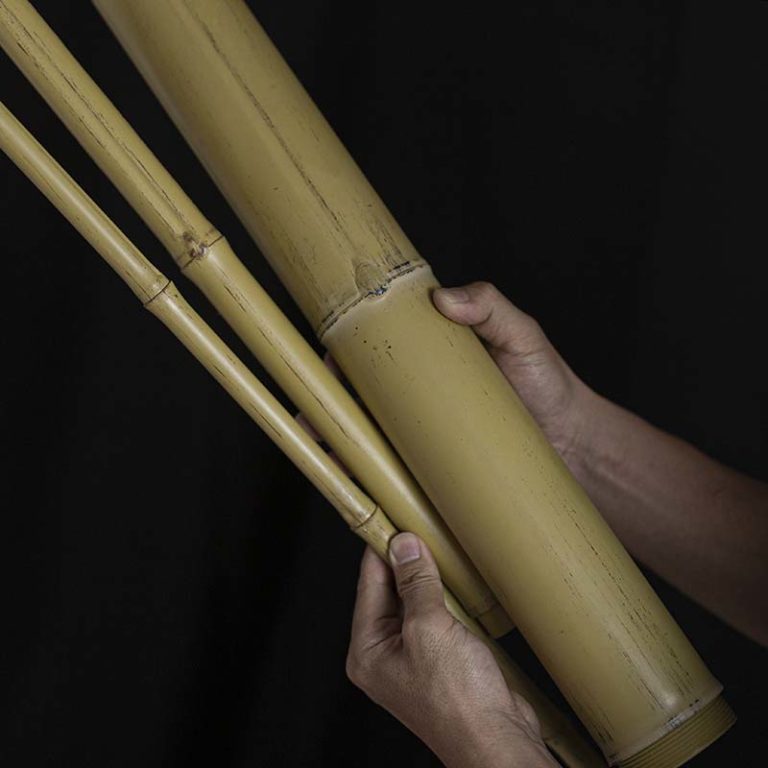 Unlike PVC "bamboo" that will evaporate toxic additive into the air over time, our synthetic bamboo is made from non-toxic, recyclable materials.
All ONETHATCH® products are designed to exceed your expectations
Unable to locate your dream Artificial Bamboo Sticks or Bamboo Slats?
You're in luck. We have solutions for you! Send us an email and let's talk. We design and manufacture all synthetic materials directly. Only the best, no middlemen, request a free sample and see for yourself. Send us an email and let's talk!
Factory-direct quote and no middleman fees.
Looking for a quality-oriented supplier for bamboo poles or half round bamboo sticks? Large projects can qualify for factory-direct pricing.
All ONETHATCH® products are designed for seamless integration and fast installation
Premium Synthetic Bamboo Poles
Bamboo Poles helps add a calmness, tranquility, and peaceful ambiance to your gorgeous project design.
More and more theme parks are integrating bamboo poles and bamboo sticks to their project ideas.
However, natural bamboo poles present their challenges. Over time, iconic bamboo products will lose their color and begin to split.
Your clients will have to waste time replacing bamboo posts every two years.
That's why we designed the authentic-looking synthetic bamboo tubes with added strength and durability.
You'll be amazed at how well our faux bamboo sticks stand up to the tropical weather, pest, and general wear & tear and still look unbelievable season after season.
Features:
Authentic appearance
Split-proof
Fire-resistant
Free of maintenance
Easy to install
Being among the fastest-growing decorative materials offered today, bamboo pipe products have exceptionally raised in popularity over the last couple of years all over the world. Due to the fact that they are so pretty and special, natural bamboo products have been made use of in many different types of decorative choices for around the home. Some of one of the most popular usages for bamboo consists of fencings, space dividers inside as well as beyond the home, decoration, art pieces, house and yard landscapes and also more. However, real bamboo poles have a lot of disadvantages. For example, they have split issues and fire issues. Property owners need to replace them every 3-5 years.
Therefore, OneThatch creates the highest quality and the most durable synthetic bamboo pipe products as alternatives to natural products. Our artificial bamboo pipe products included faux bamboo panels and synthetic bamboo poles. They are offered in a green or brown tone or customized stained to your taste. The nodes are varied so that a repeated pattern is never produced on the poles. Water won't harm them, as well as they are made from class A fire-resistant synthetic materials. Even though synthetic bamboo poles can not be applied for building structure, they can be used to create bamboo fences, bamboo borders, plastic bamboo sticks etc.
Synthetic bamboo poles, sticks, pipes, and canes can change and also improve homeowner backyards, yards, as well as landscapes. Artificial bamboo canes additionally have lots of uses for them within the home. They are wonderful to utilize for personal privacy, as decorations and most importantly, they are eco-friendly. If you shop online for artificial bamboo poles, sticks, as well as canes, you will discover opportunities to buy these products in bulk with alternatives for wholesale rates, quick shipment and also complimentary shipment on many items. Artificial bamboo poles are a terrific means to improve your house inside and out with the glamorous look of nature. These poles are commercial-grade, developed to stand up to any kind of weather and hold their charm for several years to find.
Synthetic bamboo poles can enhance any kind of modern-day furnishing inside the home. Did you recognize that you could use bamboo pipes as decorative wall items, art tasks, accents around the living room and far more? Their distinct shade and clean look make these poles fit in perfectly with any type of design of home decor. If you are feeling imaginative, you could also reduce them and repaint them to make them fit whatever design motif you are choosing. One more simple use for all-natural bamboo poles is to just place them in a flower holder on the flooring, this can include a wonderful organic touch of design to any kind of ordinary room.
When it comes to exterior usage, synthetic bamboo poles look great when you use them as a part of your landscaping style. You can use these synthetic bamboo poles as a good garden space divider, a tall or short personal privacy fencing, a nice campfire border or fence background or perhaps accent a swimming pool house or garden shed. Synthetic bamboo poles, sticks are so flexible and can be constructed to any size you prefer to fit every one of your interior and outside décor wishes. Where will your innovative mind take you?
Are you all set to improve both your interior and exterior spaces with our sturdy, artificial bamboo poles? Order now or contact us with any questions you have.
Artificial Half-Round Split Bamboo Poles for Commercial Projects
Turning your resort, zoo, amusement park, or other business into an island or Zen-inspired paradise? Attempt using synthetic bamboo half round poles in these methods to improve your area's environment:
Develop wall sconces out of half-round bamboo pole areas
Cover structural columns and fences with half-rounds
Build rain gutters and decorative drains for water fountains out of split bamboo poles
Install half-rounds as railing on stairs or baseboards
Change cabinet and furniture manages
Hide ceiling beams with a half-round bamboo pole