Our synthetic reed thatching solutions are the perfect replicas that imitates the form of natural yellow grass thatching from exotic destinations. With our various styles, you can bring your project design to life and enjoy decades of maintenance-free beauty.
Assembled from synthetic reed strands at randomized colors & lengths. When layered, it gives a voluminous but well-trimmed appearance.
We offer a comprehensive range of special shingles to suit your specific project requirements.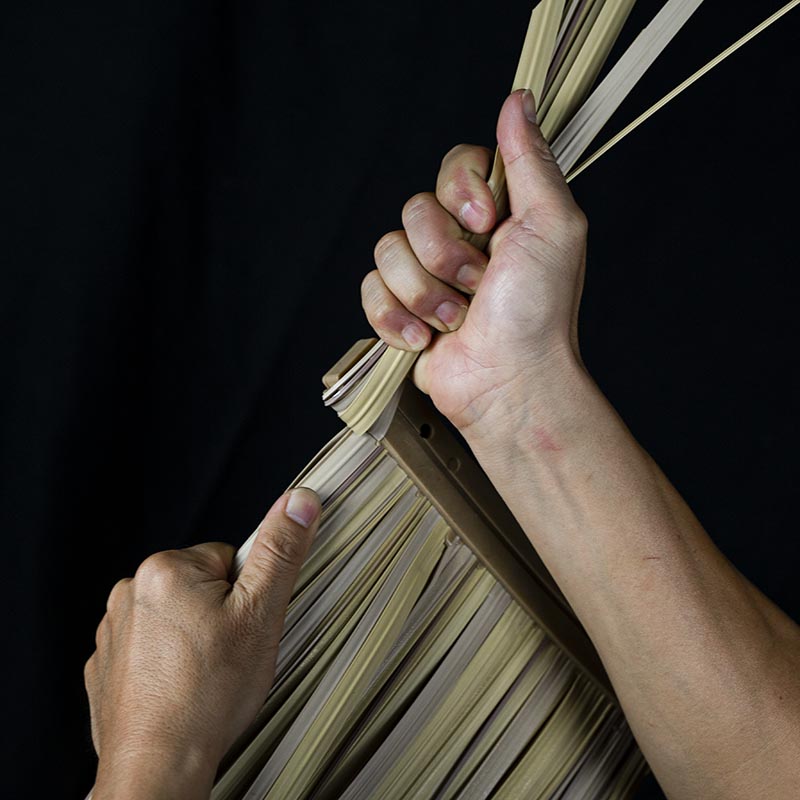 All our thatch products feature a patented, reinforced plastic binder strip that ensures a strong wind uplift rating of 200km/h.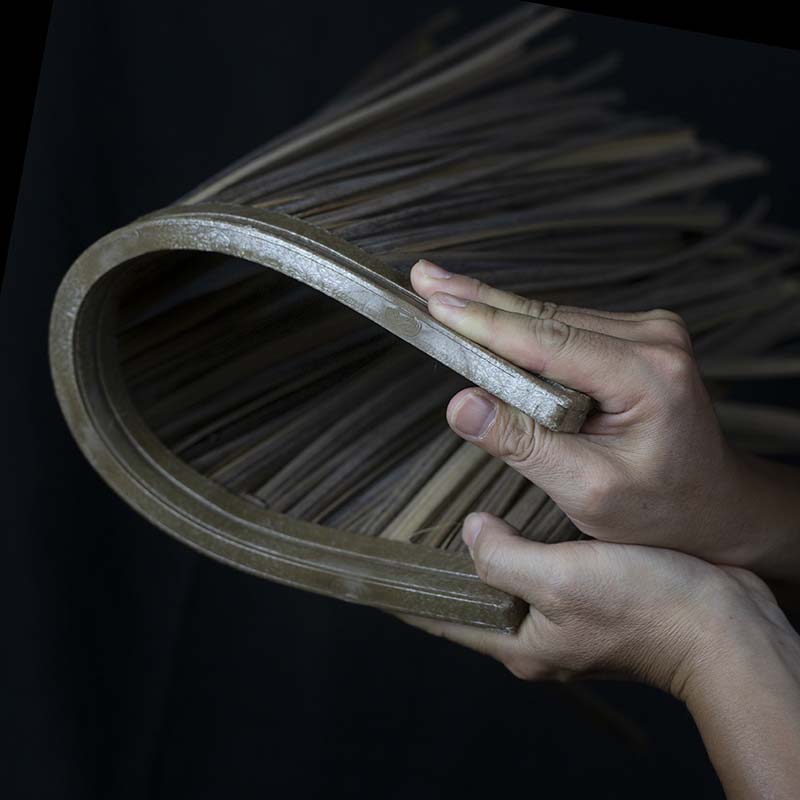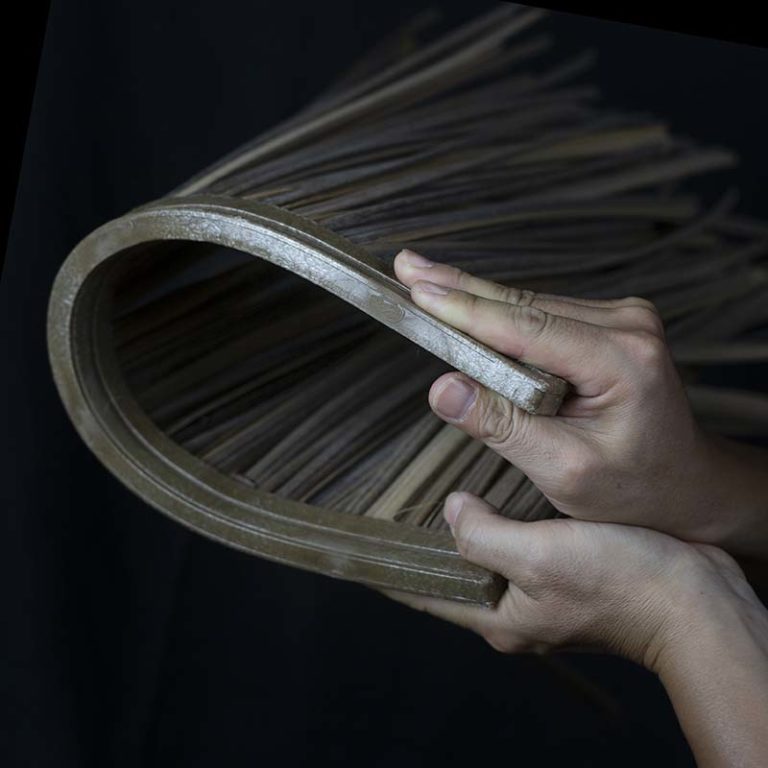 Our bendable thatch shingles are designed to maximize efficient installation and adapt to any roof geometry easily.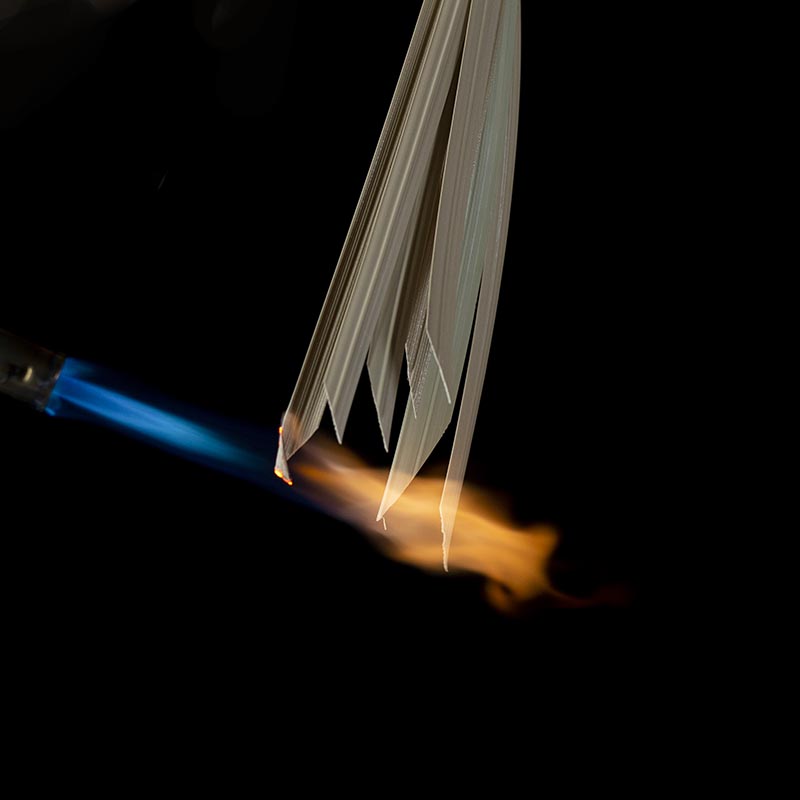 Safety should never be a choice. All thatching products are made from our formulated class A fire-retardant materials.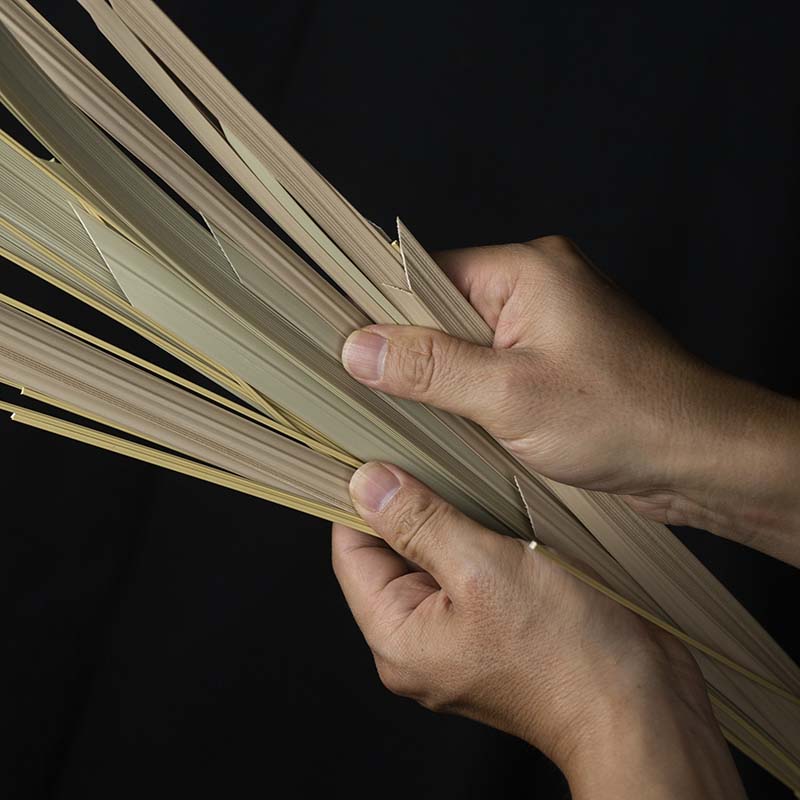 Unlike PVC thatch that will evaporate toxic additive into the air over time, our synthetic thatch is made from non-toxic, eco-friendly materials.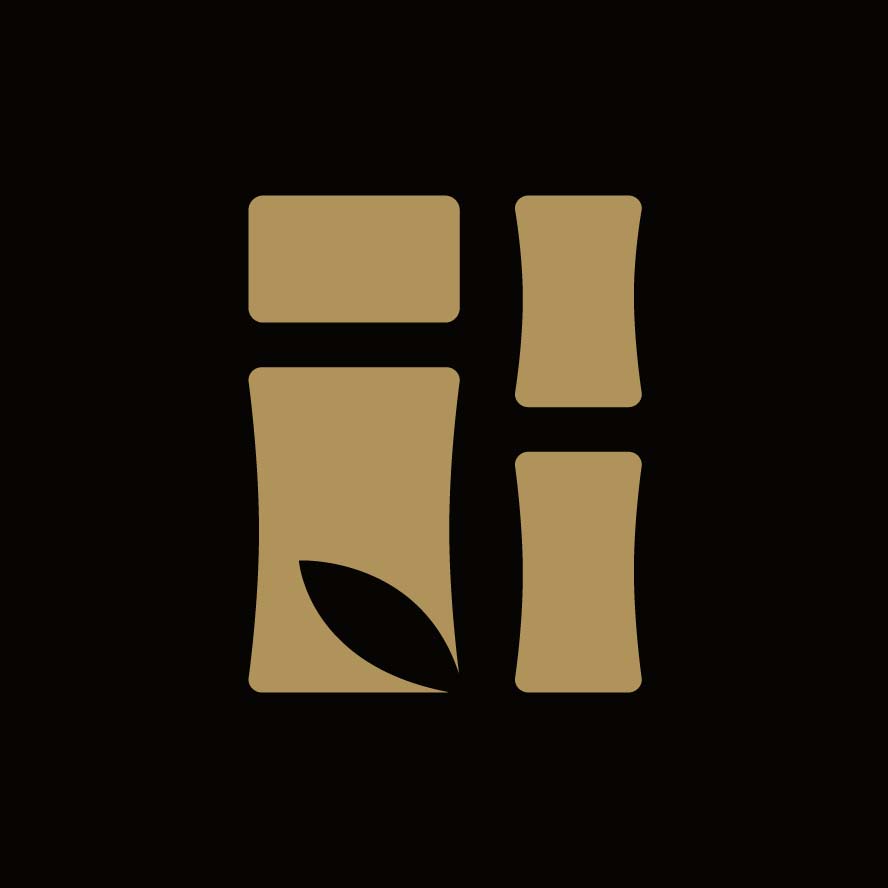 We take pride in the quality of our synthetic thatch shingles, which is strong enough to last for decades.
ONETHATCH formula was crafted from a class A fire-rated material to meet the stringent building codes and eliminate potential fire risk. Click the Play button below to watch our real burn test and see for yourself.
We are committed to providing attentive and responsive service from start to finish, at each stage of your thatching project.
Thus, if you couldn't find the desired information below, please contact us!
Large projects can qualify for our factory-direct pricing. 
OneThatch® African(Hollow)
OneThatch® African(Hollow) captures the beauty of natural water reed thatching typically used in African and European countries. The special sparkle finish was added to vivify the sharpness of the reed visually. 
OneThatch® African(Solid)
OneThatch® African(Solid) portrays the soft flow of cape reed as a product of nature. With our design, we combine the sturdiness of the natural reed with our nylon material to create an artwork that is feasible for daily use.
All OneThatch® products are designed to exceed your expectations
Custom water reed colors, textures and styles are available. 
Roof waterproofing membrane and interior ceiling thatch decor can be added. If you have a specific look or dream thatch color blends, let us custom design and craft it for you. We design and manufacture all artificial thatch directly. Only the best, no middlemen, request a free sample and see for yourself. Send us an email and let's talk!
We elevate your impeccable design by developing authentic, long-lasting synthetic alternatives.
Looking for a quality-oriented supplier for your next project? Large projects can qualify for factory-direct pricing.
We go beyond the required levels to be a quality-oriented synthetic materials supplier. As such, we have obtained ISO 9001 certification.
Premium Synthetic Water Reed Thatching Material
Water reed has been utilized as a primary thatching material in the UK for centuries.
However, natural thatching materials present their challenge. Over time, these natural materials will lose their color and begin to decay. The UK even banned natural reed thatching due to its fire-hazard risks. 
That's why we invented authentic synthetic reed thatching products with added fire-resistant and durability. You can bring your amazing thatched roofing design to life and enjoy decades of worry-free beauty. 
Features:

Typhoon and Hurrican proof (SGS-wind testing)
Authentic appearance
Flame-resistant (Class A)
Free of maintenance
Easy to install
Water reed is also the thatch roofing material in European countries and Japan. The Latin name is Phragmites Australis. However, this thatching material is more generally called Water Reed, Continental Water Reed, or Norfolk Reed.
Natural water reed thatching material is consequently the very same plant yet grown in various areas. Continental Water Reed might originate afrom China, Austria, France, Poland, Hungary, Romania, Turkey, or Ukraine. All locations where there are reed beds around rivers are sources of water reed. Irrelevant of where it originates from, there is a difference in the material from length to size and additional tapering quantity. All these variables influence which packages of material are made use of on the roofing system. Therefore, it will be down to the thatcher's ability to use the appropriate material for each roof covering. The life expectancy of the roofing likewise relies on manufacturing the material and its qualities, e.g., size, firmness of stem, etc.
Norfolk Reed is largely harvested in Norfolk for use in and around Norfolk. The cost of production and limitations on the water reed amount is a factor in price and availability. Unfortunately, there is not enough water reed generated in this country to fulfill the demand.