An innovative but affordable synthetic leaf thatching solution simulating the natural texture and three-dimensional shape of palm/nipa leaf with added durability and fire-retardant. Wherever you installed it, you'll be amazed at how well it withstands extreme climate conditions, pest damage, and general wear & tear for decades while still looking fabulous.
ONETHATCH shingles are extremely easy to install for small-scale projects such as backyard tiki hut and grill bar, or for large-scale projects including island resorts and private residences.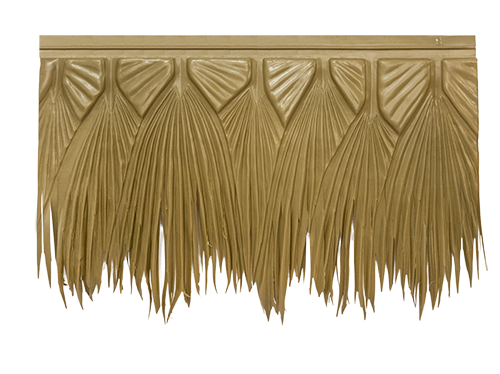 Designed to reproduce the rugged charm of natural palm leaf thatching to the most delicate detail.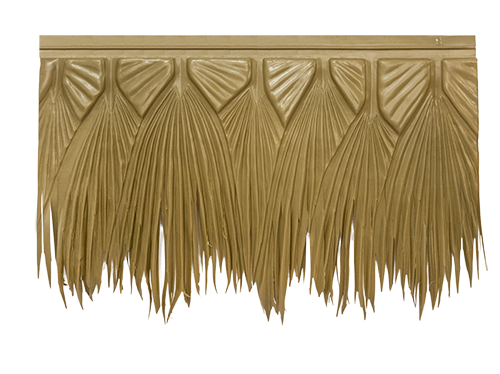 Designed to recreate the island beauty of nipa leaf thatching typically installed in Southeast Asia.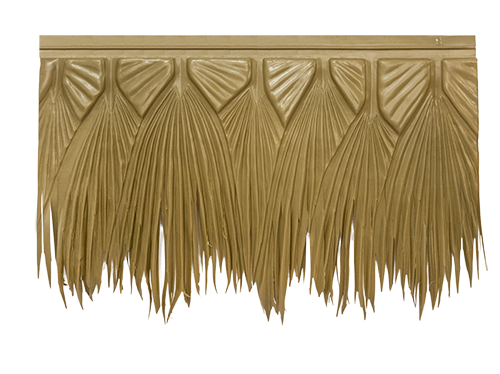 The Hip & Ridge shingle is a versatile accessory that compatible with both palm and nipa style thatching.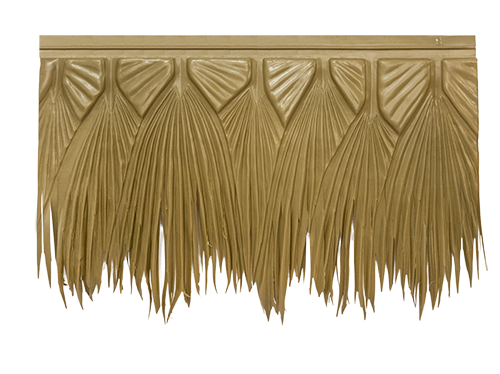 ONETHATCH Palm/Nipa is offered in three tones as standard: "sundried", "weathered" and "aged".
ONETHATCH has been stringently tested by the international authorities to guarantee decades of worry-free beauty. 
20-year warranty against rot, decay, and sudden color fading.
Test: ASTM E 108 & ASTM E84
Certified by: INTERTEK
Result: ONETHATCH is tested and certified with class A fire-resistant.
Test: ISO4892-3 (2000hrs)
Certified by: TÜV SÜD
Result: ONETHATCH is chemical and UV resistant, with excellent weather and color-fastness.
Test: ASTM D3161
Certified by: TÜV SÜD
Result: ONETHATCH can withstand category 5 hurricane winds of up to 200km/h.
Test: ASTM G 21-96
Certified by: INTERTEK
Result: ONETHATCH shingle is highly mold, rot and insect resistant. 
We are committed to providing attentive and responsive service from start to finish, at each stage of your thatching project.
Thus, if you couldn't find the desired information below, please contact us!
ONETHATCH (Fire-Rated) is starting at $11.15/ piece. 1 piece=1.98 sq ft (0.18 sqm)
Large projects can qualify for our factory-direct pricing.
Looking for a specific color/style for your next thatching project? 
We have solutions for you. Large projects can qualify for factory-direct pricing.