Description of Artificial Bamboo:
Artificial Bamboo is rapidly ending up being prominent as a superb and lasting option to natural bamboo relevant products thanks to its endurance, beauty, as well as maintenance-free. A growing number of engineers and developers are starting to incorporate synthetic bamboo items in their job designs. For that reason, OneThatch, as a maker as well as a trendsetter, is offering our aesthetically remarkable bamboo collections to help you attain the spectacular search for your project. All our products are cost-effective, environmentally friendly, resilient, UV-resistant, course A fire-retardant, as well as 20-year restricted warranty to cover UV deterioration risks.
Bamboo Poles:

Artificial Bamboo pole, stakes as well as fake bamboo sticks are durable as well as light-weight. There are several practical and also attractive uses for bamboo posts. Put them anywhere, indoor or exterior, to make your space your preferred space. You can place them in vases or plant pots or perhaps make an attractive art item out of them. Purchase one or purchase a dozen, the choices for usages are endless. A reliable and versatile product, bamboo poles use your living location allure as well as convenience that never ends. Think of that feeling of an exotic heaven right in the house. Order currently to receive the highest quality bamboo posts on the marketplace!
Bamboo Fencing: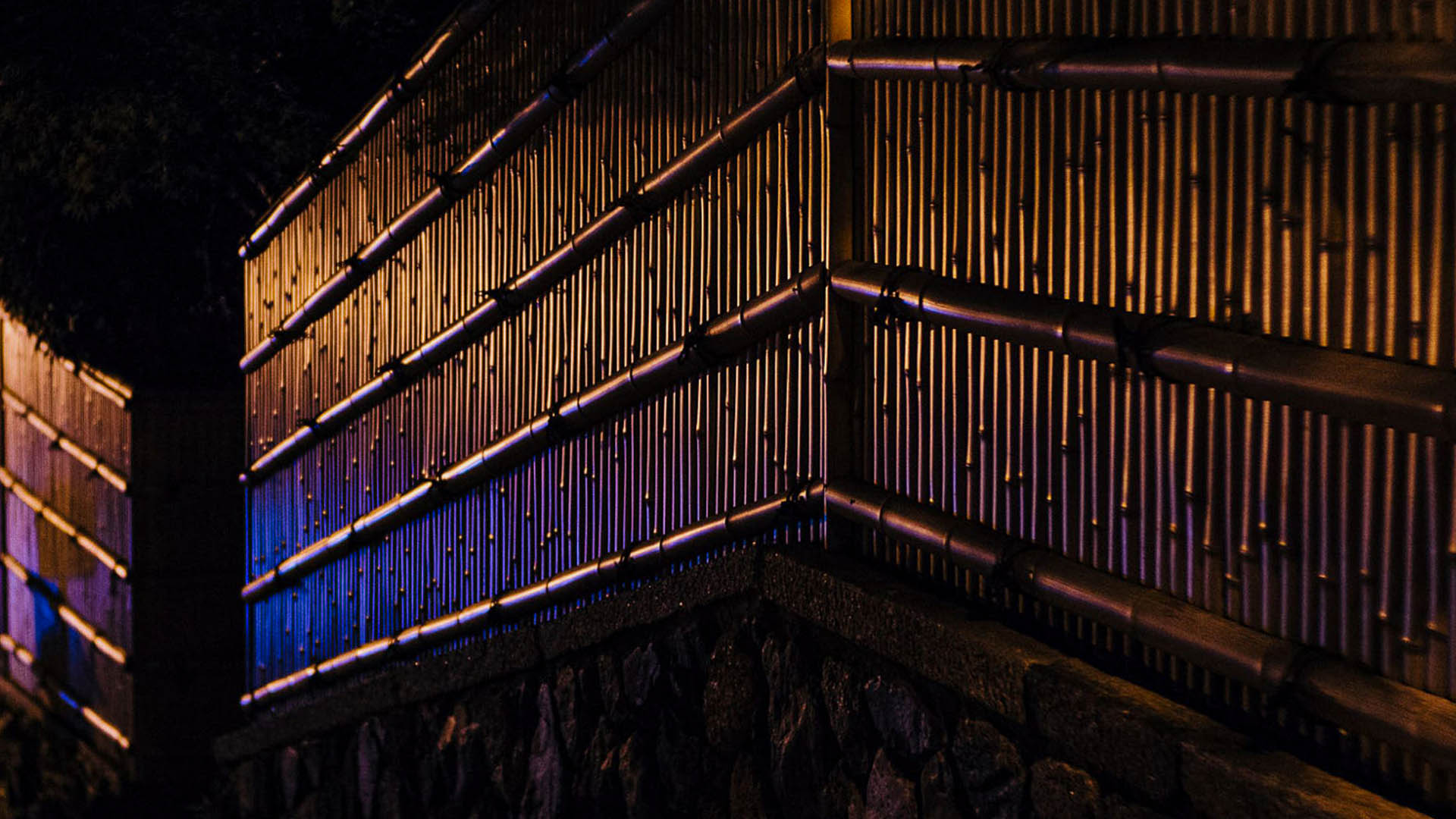 Our Bamboo fences are made of artificial bamboo poles or faux bamboo panels, which can last more than 20 years. The bamboo poles are cleaned, cut, and placed to produce private bamboo fences with gorgeous and also all-natural looking coatings. These are great to have for a little yard personal privacy or contouring your garden for visual appeal. Artificial Bamboo secure fencing has numerous usages, as well as we offer just the most effective. When you require secure bamboo fencing that is durable, resilient, and merely gorgeous– we have you covered!
Bamboo Slats: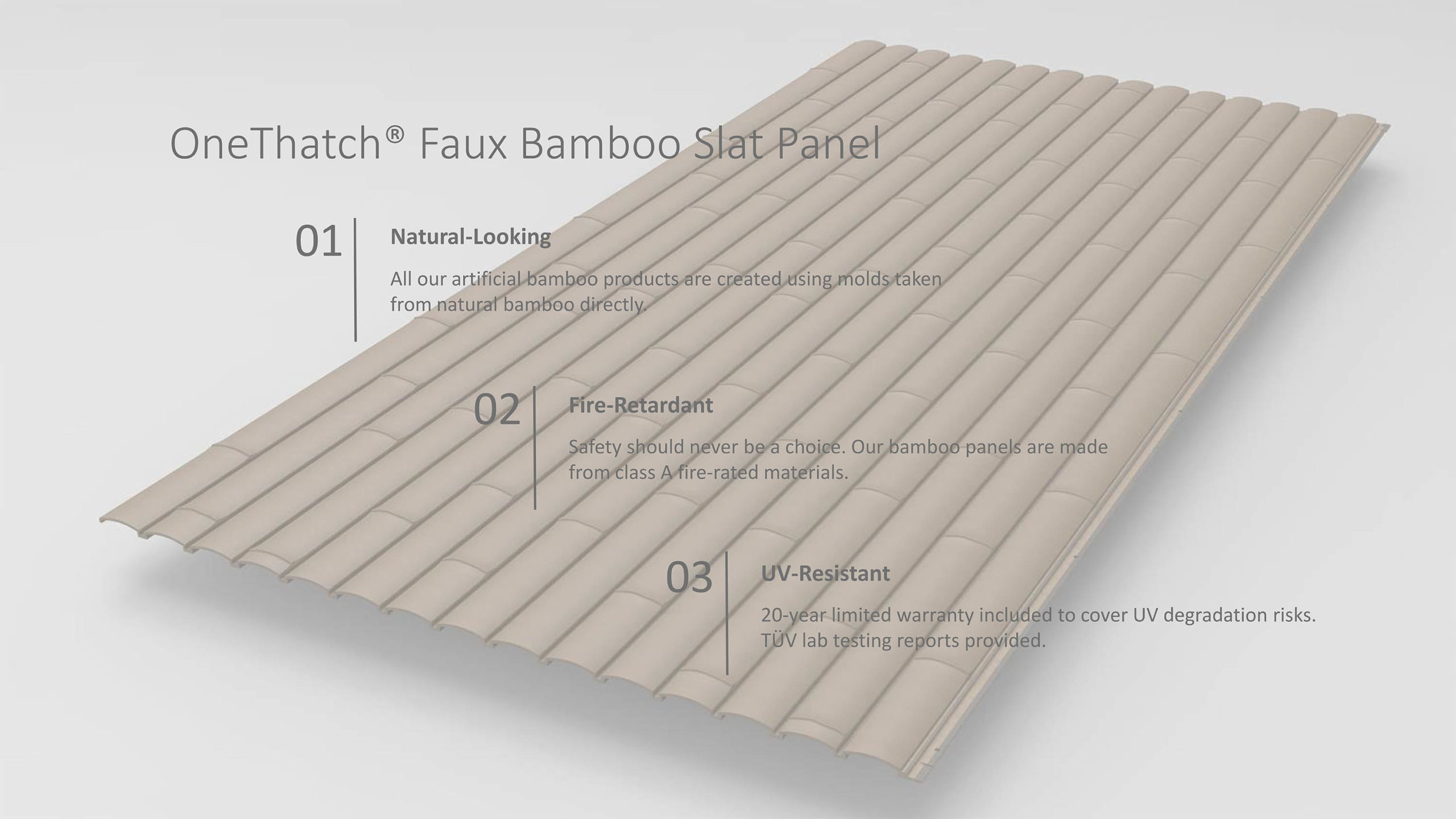 Bamboo slats can be made use of as wainscoting, bamboo wall coverings, and also other sorts of house decor. You can acquire them in different sizes or sizes and also make them excellent for whatever task you're looking to complete. With bamboo slats, you can replace the floor covering, secure fencing, cover wall surfaces as well as even more. The supreme in exotic luxury decor is right within your reaches. Order today and find out why so many individuals are choosing OneThatch Bamboo, as well as turn your yard into your very own exotic heaven. Why wait?
Bamboo Panels: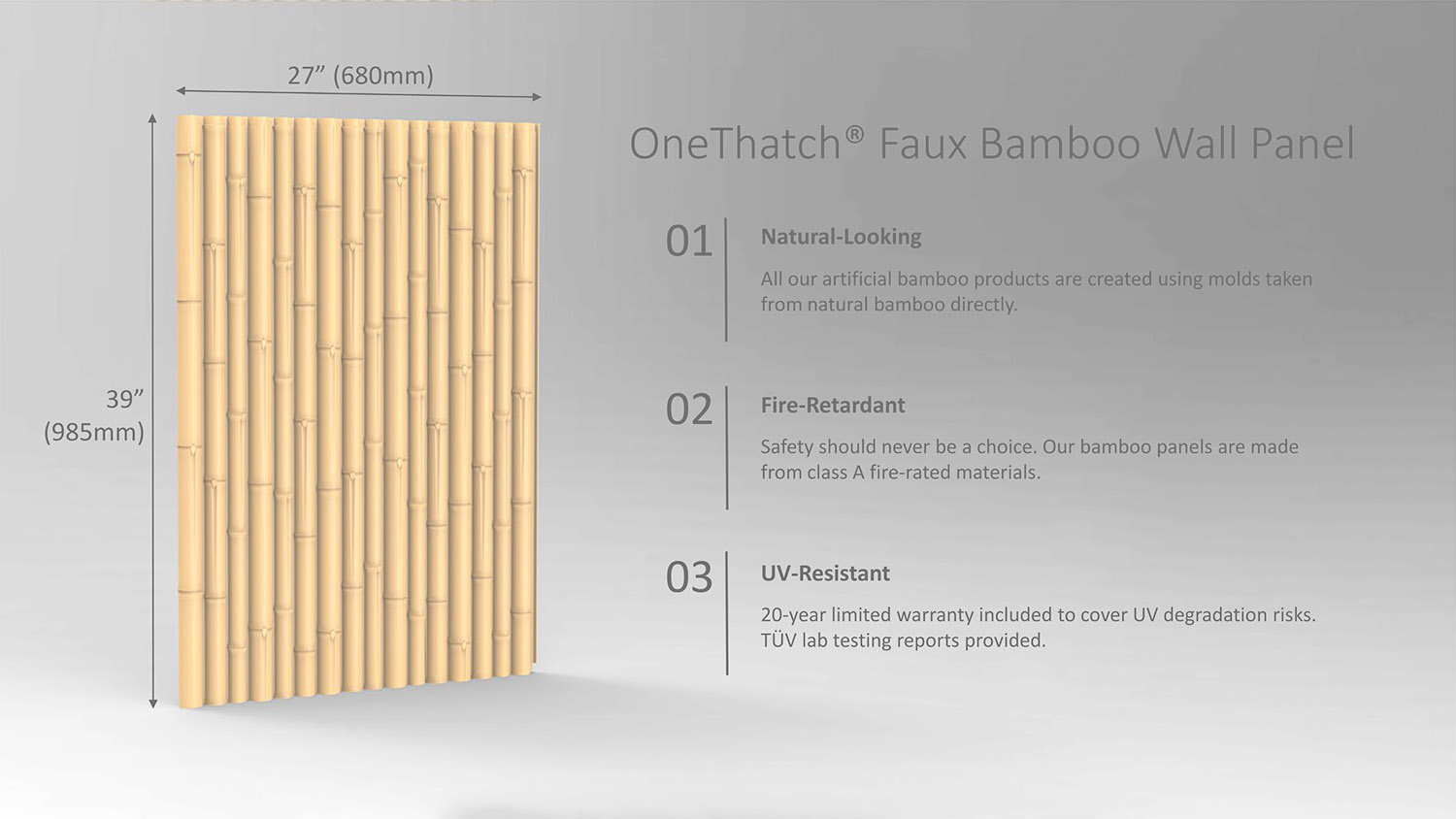 Another excellent means to make your room look more contemporary and natural at the same time is to utilize bamboo claddings. These faux bamboo wall panels can be used for a range of aesthetic appeals, acquiring a unique look and also a series of attractive choices. Some popular uses of bamboo panels would undoubtedly be for kitchen area leading counters, cabinets as well as tabletops– yet it doesn't stop there! Order your bamboo panels today, and we'll give you a variety of ideas and options for your synthetic bamboo panels. You are likely to enjoy your purchase. These panels can change any kind of area, personal area, or the feel and look of your whole house! Are you prepared to get started?
Bamboo Borders: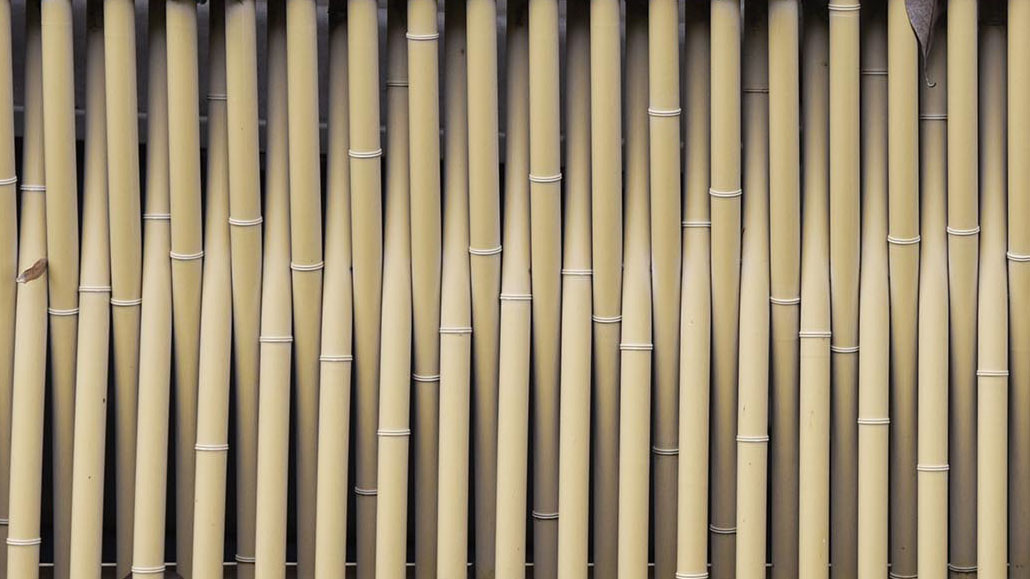 Artificial Bamboo borders can be made use of for divider panels, displays, personal privacy, and various other indoor as well as exterior usages. They are really functional and also cost-effective. A few other usages for bamboo boundaries can be around your garden outside or indoor to accent plant ceramic, walls, and art pieces. With numerous choices, it's not tough to see why bamboo boundaries are such a warm asset when it concerns redecorating your home and yard. Functional as well as gorgeous– turn your residential property right into a Caribbean hideaway or your backyard into your very own exotic hotel! Order now!
Bamboo Mattings: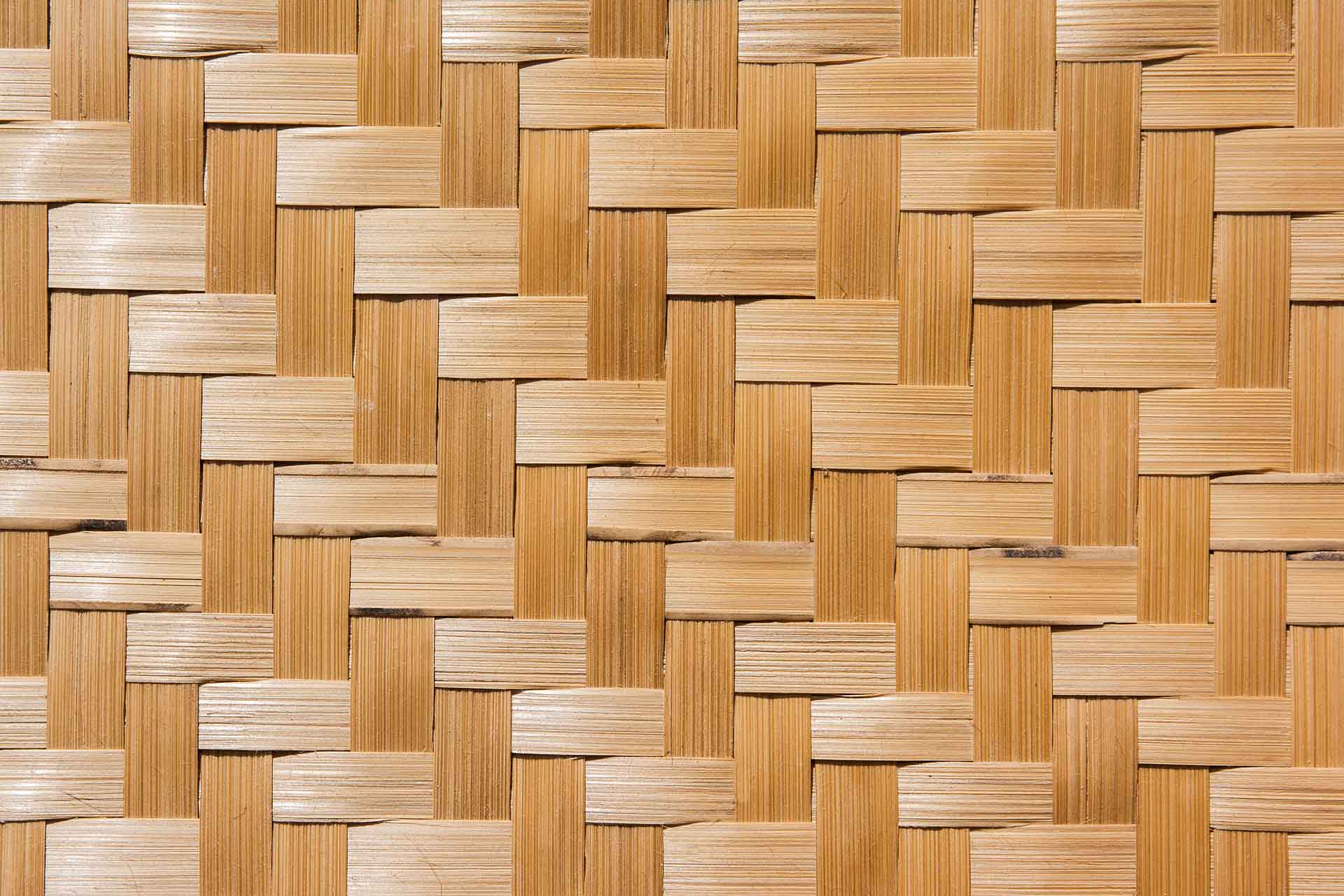 Made from synthetic leaves, our bamboo mat is handwoven into zigzag patterns using thin strips compressed right into a rolled sheet. Bamboo mattings' consistent light off-white restful shade tones are classy, which provides refined natural textures to walls as well as ceilings. The item can be utilized for both exterior and interior tasks.
Application is straightforward; the mat can be either glued or stapled to any surface. The product can be utilized for both interior and exterior jobs as well as treated with clear polyurethane or varnish for added luster and longevity.
Looking for a quality-oriented supplier for your next project? Large projects can qualify for factory-direct pricing.