Obtaining a tiki hut and tiki bar in your beach retreat, restaurant, or lodge in South Florida or any coastal city around the world will increase your customers' satisfaction and enjoyment. An outdoor tropical paradise will look inadequate without tiki huts and tiki bars. If you have already built natural tiki huts and tiki bars in your resort or hotel, you know that the natural thatch roof's lifespan is only 3-4 years. When you are thinking about rethatching your tiki hut, it is time to switch to faux thatching materials.
Today, we'll answer inquiries like "how long does a thatched roof last" and "how long does synthetic thatch roof last."
Grab your favorite drink and relax under your poolside tiki hut to make this reading a pleasant moment. Or wait, you don't have a thatched tiki hut yet. Then, let us guide you to make your decision and install your long-lasting artificial thatch roof for decades of worry-free beauty.
Learn How Frequently You'll Do Tiki Hut Rethatch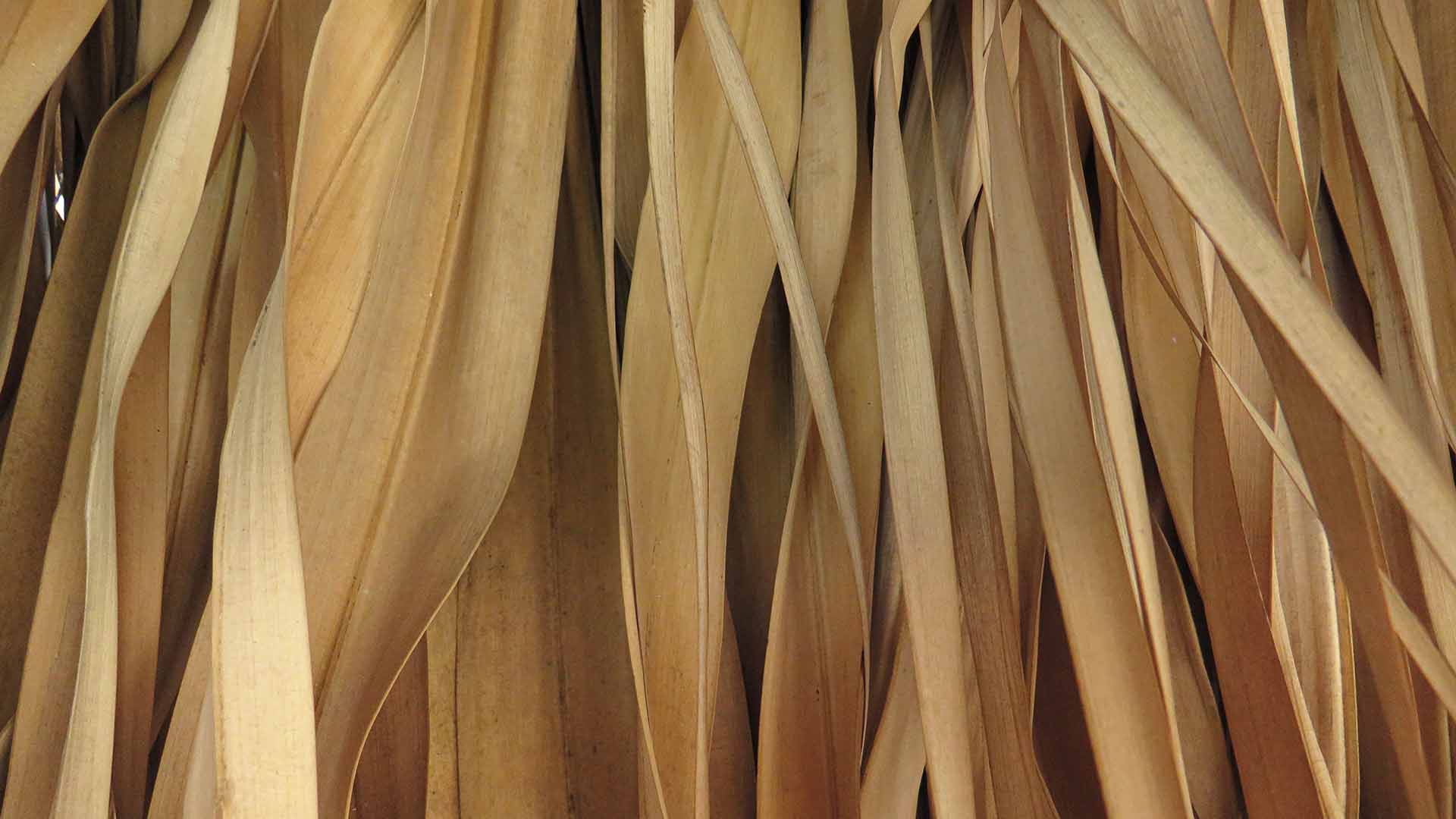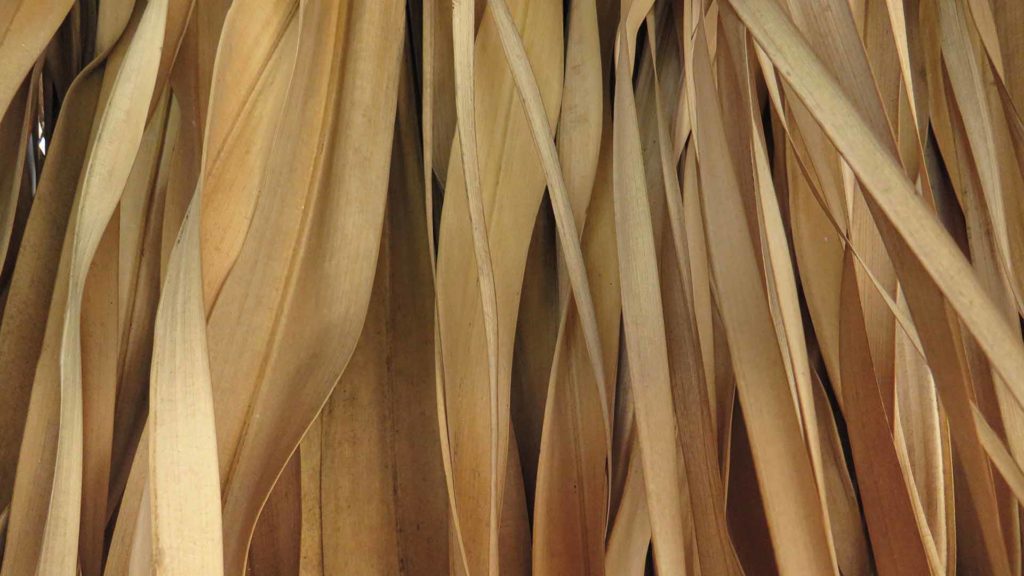 How long does a NATURAL thatched roof last?
When using natural thatch materials installed by a skilled thatcher, and giving proper maintenance regularly, the lifespan of a tiki thatched roof is between 3 to 4 years! And if your house was affected by the sea breeze, the lifespan will be reduced dramatically. 2 years. That is the estimated time to rethatch your resort tiki huts, tiki bars & tiki umbrellas in your resort if you considering using natural thatch materials like palm fond.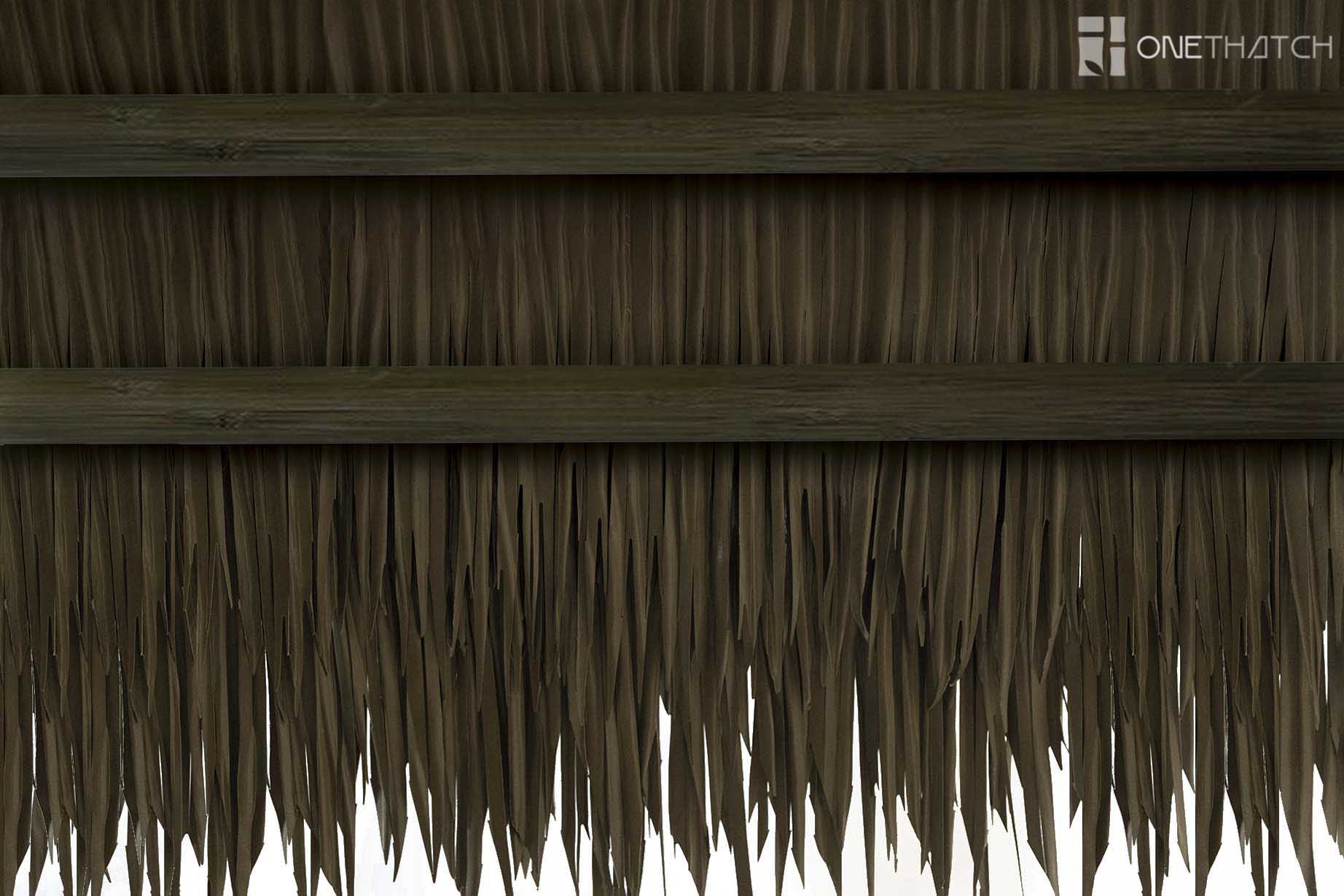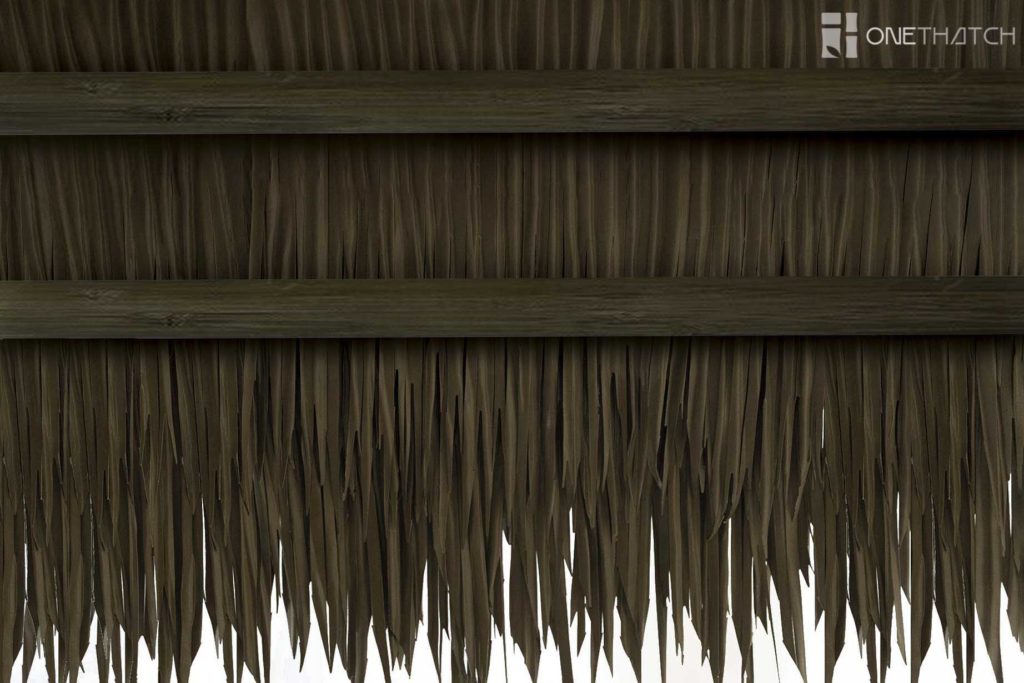 How long does an ARTIFICIAL thatched roof last?
ONETHATCH proudly offers our synthetic palm leaf thatching that is durable, easy to install, and comes with a 20-year warranty. The product has been UV tested with amazing color stableness. Therefore, if you rethatch your tiki hut or construct your first tiki bar with ONETHATCH PALM materials, you can enjoy decades of maintenance-free synthetic tiki thatch beauty.
ONETHATCH Palm is available in three different leaf textures that will be visible on the ceiling side. It's self-waterproofing and no sub-deck is necessary for the roofing structure.
Interested in learning more about our thatched roof materials that could last more than 20 years? Check out our synthetic thatch roofing materials collection, or get in touch with our customer representative today!