From plant supporting to bamboo screening, or as natural accents in Asian garden design, bamboo signifies strength and success. Durable, light-weight, a landscaper and designer favorite, bamboo poles are a beautiful, natural accent that has style and structure integrated. 
However, natural solid bamboo presents its challenges. Over time, these natural bamboo poles will lose their color and begin to decay. Your clients need to spend money to replace them again and again. 
That's why OneThatch created Faux Bamboo Poles offered in a range of styles and sizes to provide you with worry-free beauty for decades. Available here in the light green tone and natural tan hues, the OneThatch artificial bamboo products maintain the feel and look of living bamboo. Likewise readily available in natural tones and black, the flexible and durable plastic bamboo poles will include height, structure, and a little Asian influence on your interior decoration.
Bamboo Poles for Sale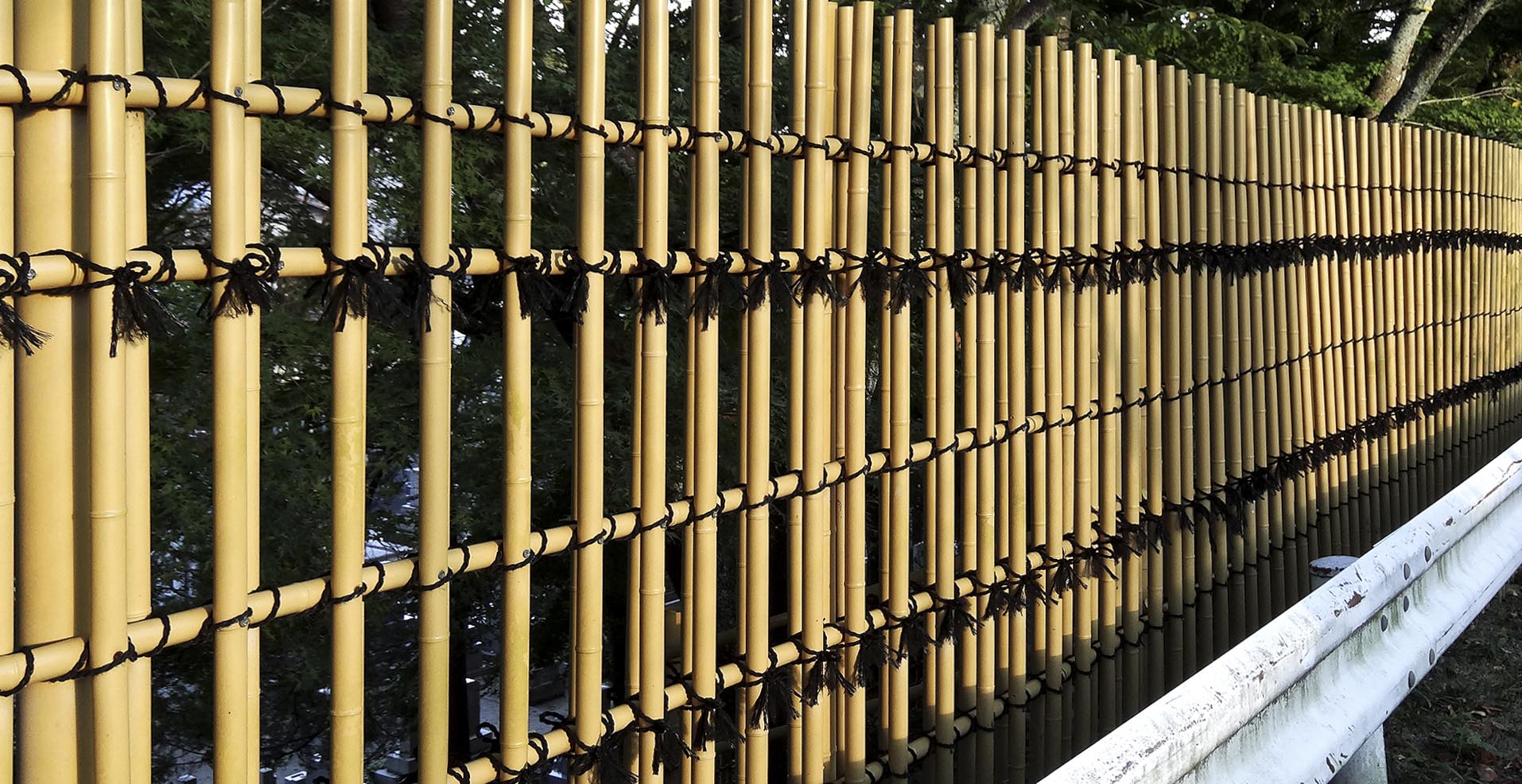 Bamboo Poles for commercial projects are available in a range of colors consisting of natural solid bamboo sticks, black bamboo poles, and stained bamboo sticks. Purchase Bamboo Poles from OneThatch, all our artificial bamboo are molded from premium natural bamboo plants. We manufacture custom privacy screens, plastic plant trellis, pergolas or arbors, even palapas from our ornamental bamboo poles, which come in many sizes. For more details on our synthetic bamboo stem sizes and specs, contact our team today.
Bamboo is the most lovely and unique ranges around us. There is something fresh and captivating about bamboo that makes it a popular option in landscaping. From its relaxing color to the gorgeous tropical features, bamboo can change a space with its existence entirely. And if you're aiming to bring these fantastic design components in your landscape, then we have something for you– our Synthetic Bamboo Poles collection. Whether you're seeking to bring some structure to your area or want to bring personal privacy in style in the setting, these Synthetic Bamboo Poles are all you need.
Available in any Diameter and Length
Determining 1.5″– 2″ in size, our Artificial Bamboo Poles can be assembled easily according to any height demanded by you. So, no matter how large or small, expansive or compact your landscape project is, we will make sure that you can enjoy the charm and calm of this tropical bamboo charm in your interior area with no trouble for decades. OneThatch synthetic Bamboo Poles are available in black, green, and natural colors and will ensure that your landscape is always calming, consistently enjoyable, and ever-so-appealing for decades.
Offered in various sizes and styles, we have different bamboo designs, which will be extremely appealing and stylish additions in any environment. Perfectly ideal for display in a range of industrial spaces consisting of the theme park, exotic display screen spaces, exhibitions, workplace or business buildings, government structures, stores, home entertainment centers, health care, and hospitality spaces, senior living facilities, gambling establishments, amusement park, airports, colleges, and other industrial areas. Our fake Bamboo Poles are fashioned from exceptional quality products, and as such, they look incredibly realistic. They are rather dramatic and long-lasting and maintenance-free. Just integrate them into your commercial project and enjoy them end up being the most unique and spectacular aspect of the landscape.
Artificial Bamboo Poles for Support Structure
OneThatch Bamboo Poles are not only suitable for the decorative application, but can also be reinforced with aluminum for structural support application. Contact us for more information!