Imagine your most harmful nightmare as a resort operator—fire, termite, pest, and rodent infestation, or maybe worse, negative customer reviews. One high-end retreat experienced two of those. The results were found when multiple travel webs began to report rotting fencing and decking stories with their valuable visitors; the management team at luxurious resorts in Maldive islands knew they needed to take swift action.
When initially built, this beautiful island resort installed natural bamboo fences throughout the resort, like many hotels, themed zoos, and parks, often do. When new, natural bamboo screening is undeniably beautiful and delivers a tropical aesthetic second to none.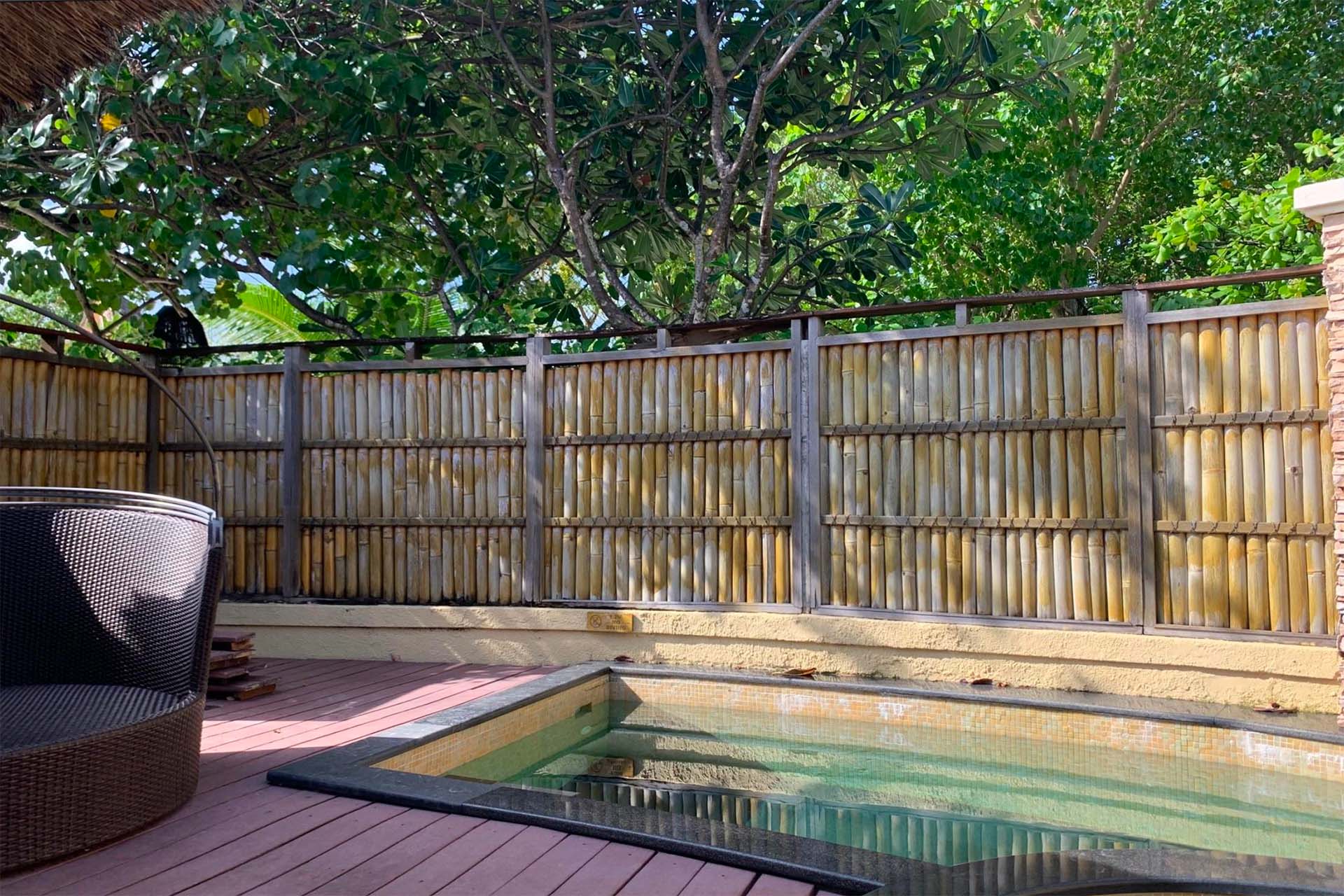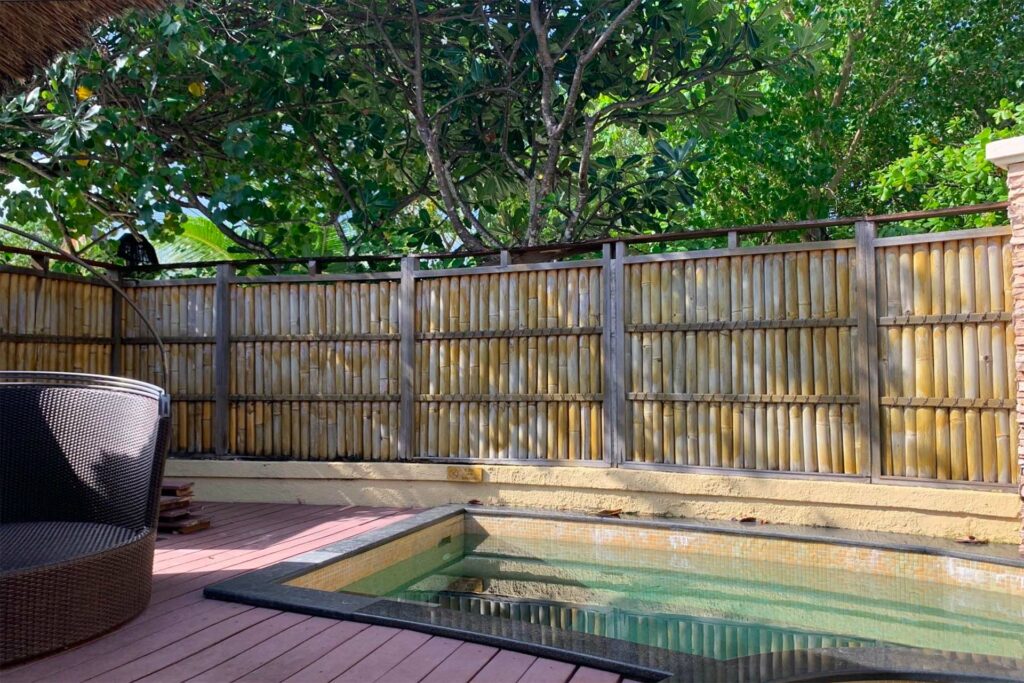 But in a short time, natural bamboo garden fences lose their color, begin to rot, decay and split. Inevitably, they become a financial and labor burden to fix and maintain, and decayed bamboo causes other maintenance problems; swimming pools get dirty and furniture gets ugly. On top of all these frustrations–natural rotting materials make excellent playing places for all sorts of insects.
The resort management team began investigating the claims of rodents and insects. They discovered the infestation and rotting were happening through their once beautiful natural bamboo fencing.
Shortly after this discovery, the team was presented with ONETHATCH's plastic bamboo fencing panels and faux bamboo panel -instantly knew they'd found the perfect alternative materials. In addition to being rodent, wind, fire, and UV resistant, it would also perfectly mimic the look and feel of natural bamboo and preserve the tropical spirit of the resort!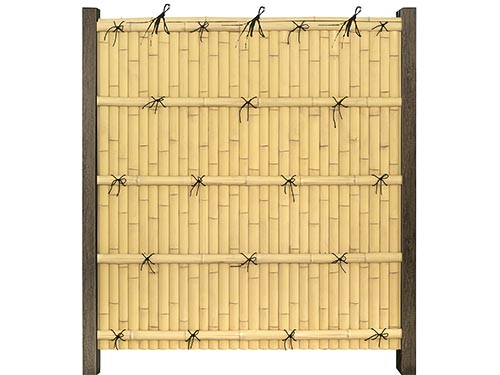 Arrayed of erratic patterns of the bamboo slat, and hold together by horizontal bamboo support poles (oshibuchi).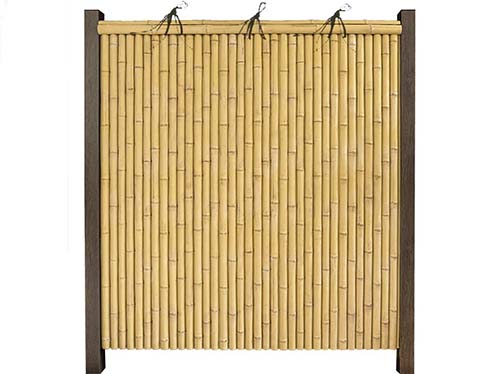 Named after a Japanese grass from its similar appearance, Tokusa Gaki reproduced irregular layouts of bamboos perfectly.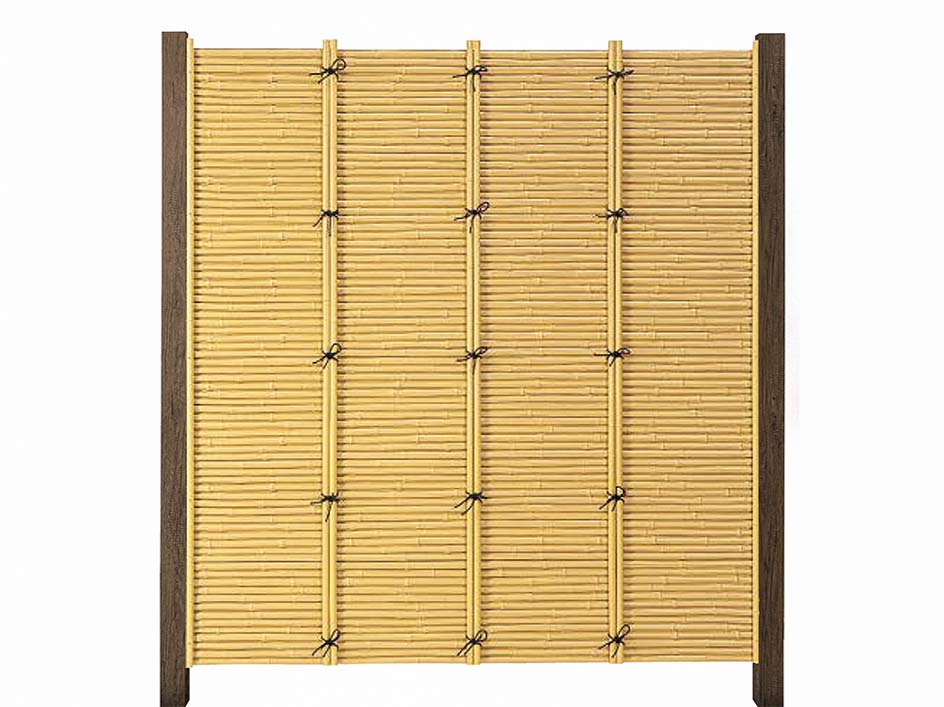 Reproduced the dignified bamboo privacy screen's beauty that typically found in the homes of nobles in ancient Japan.
Finally, the daily pool skimming, termites in the fencing, constant repairs, and fire risk fears could be put to rest, leaving more time for having what they enjoy doing – taking care of their customers!
The synthetic bamboo fence has a lot more benefits compared to the natural materials. They are durable and easy to install.
Contact us today for a FREE quote or consultation!