Designed to reproduce the beauty of natural bamboo fencing typically used in Japan and China, OneThatch® artificial bamboo fencing products are carefully crafted from durable, eco-friendly materials. Wherever you installed faux bamboo fence, you'll be astonished at how well it withstands harsh climate conditions, pest damage, and general wear & tear for decades while still looking fabulous.
世界で最も自然に見える総合的なタケ囲うこと及びスクリーニング プロダクト
天然の建仁寺垣竹フェンスの美しさを保ちながら、OneThatchは建仁寺垣を最も自然な形で総合的に提供します。建仁寺垣は、他の多くの日本の竹塀と同様に、竹のスラットの不規則なパターンが配列されており、水平の支柱(オシブチ)によって一緒に保持されています。 OneThatchは、その自然の美しさをすべて一緒に複製し、より持続可能で、環境に優しく、安全なものにします。
OneThatchによる合成TokusaFenceは、偽の竹のパネルとアルミニウムの木製の支柱で組み立てられています。徳佐フェンスの本来の形は木柱であるため、耐久性が大きな問題です。 OneThatchのデザインにより、その自然な感触と、アルミニウムの元の形の木型を維持し、合成徳佐フェンスを生み出しています。   
合成スクリーン竹塀、いわゆるミスガキは、昔、日本で皇室によって使用されていました。ミスガキの最大の特徴は、縦の竹の棒の間にある横のフレットです。 OneThatchは、日本の優れた職人技による合成竹の芸術作品を複製して、最もエレガントでありながら長持ちするレプリカを提供します。 
四目垣フェンスは、日本で見られる非常に典型的なフェンスです。通常、竹の間には4つの水平方向の穴があるため、その名前はFour-EyedFenceです。ロープ(しゅろなわ)は、その形状により、他のフェンスよりも見栄えがします。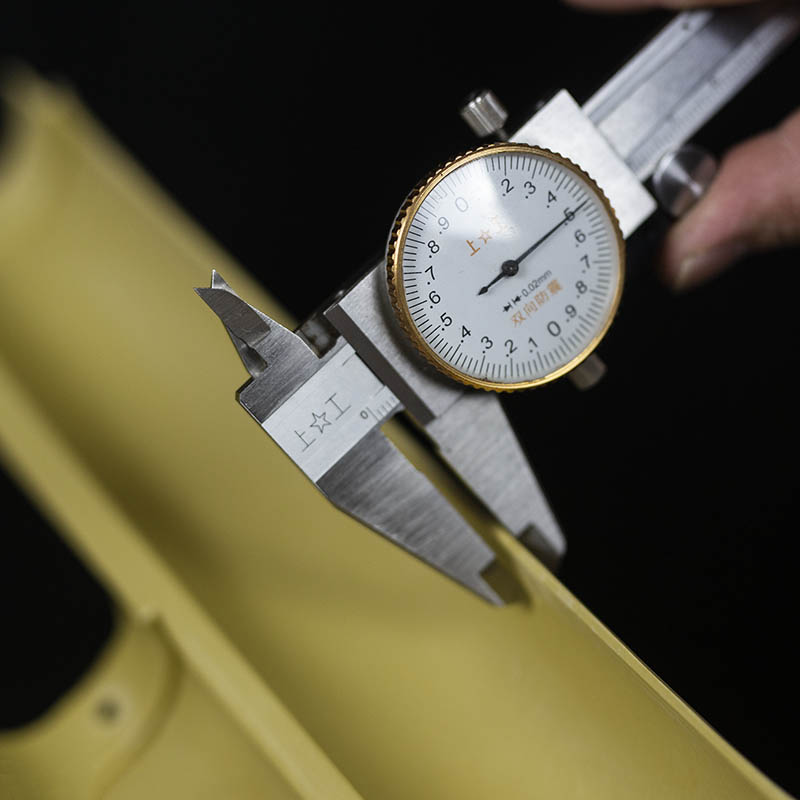 私たちは、何十年にもわたる心配のない美しさを楽しむのに十分な耐久性を備えた竹フェンスの品質に誇りを持っています。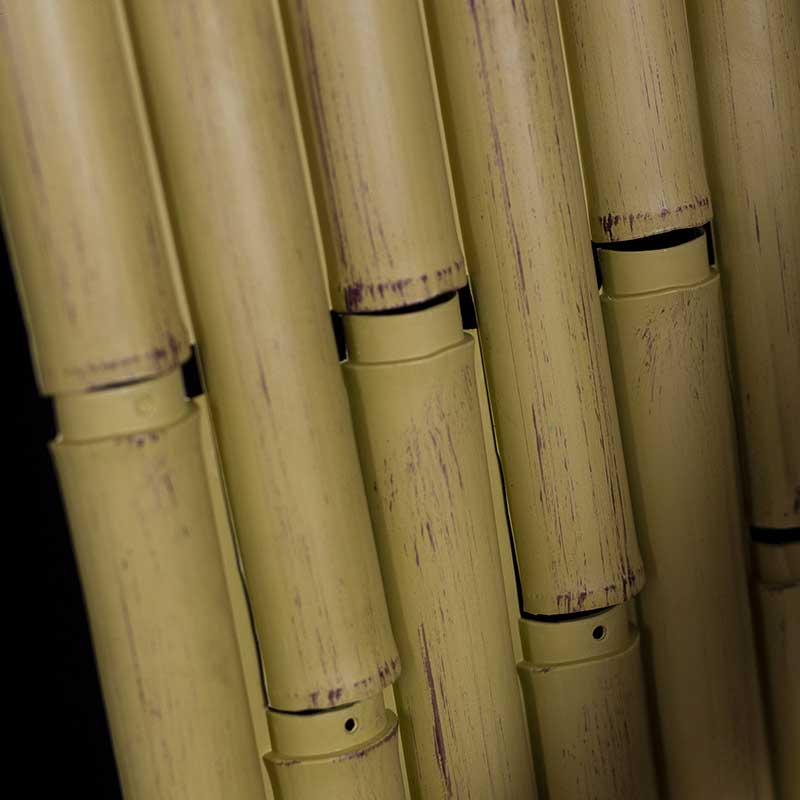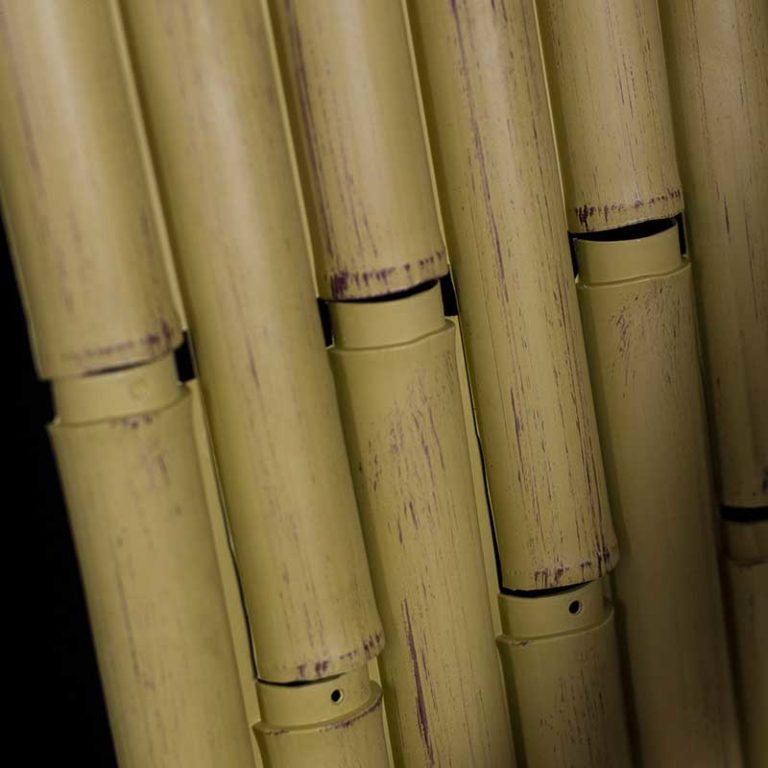 OneThatch装飾フェイクフェンシングパネルは取り付けが簡単で、壁や木製の支柱に簡単に取り付けることができます。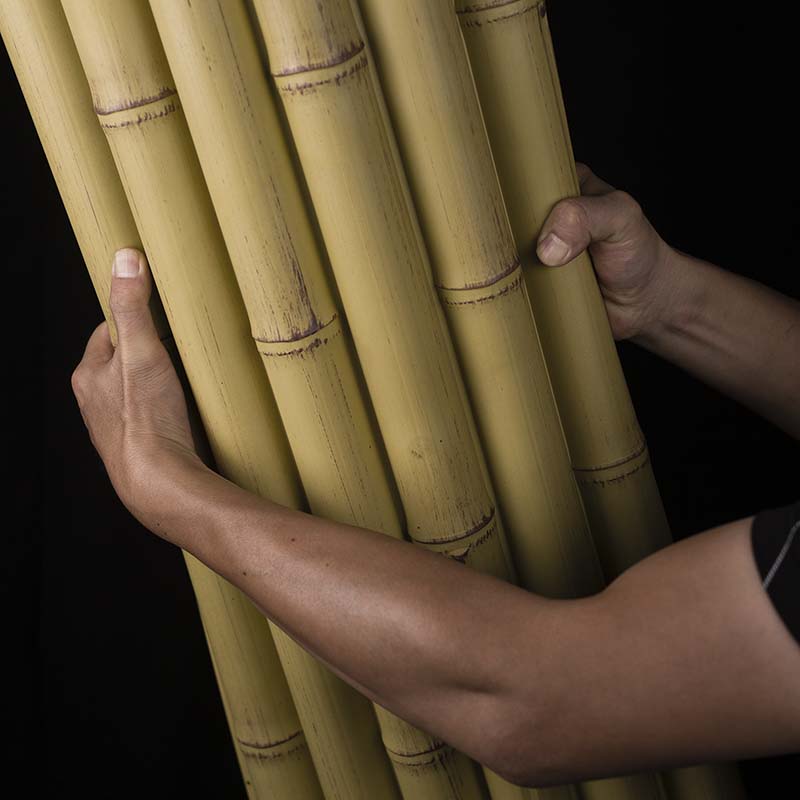 天然の竹垣の本物の風合いとディテールは、すべての細かいディテールと特徴を再現するために手塗りされています。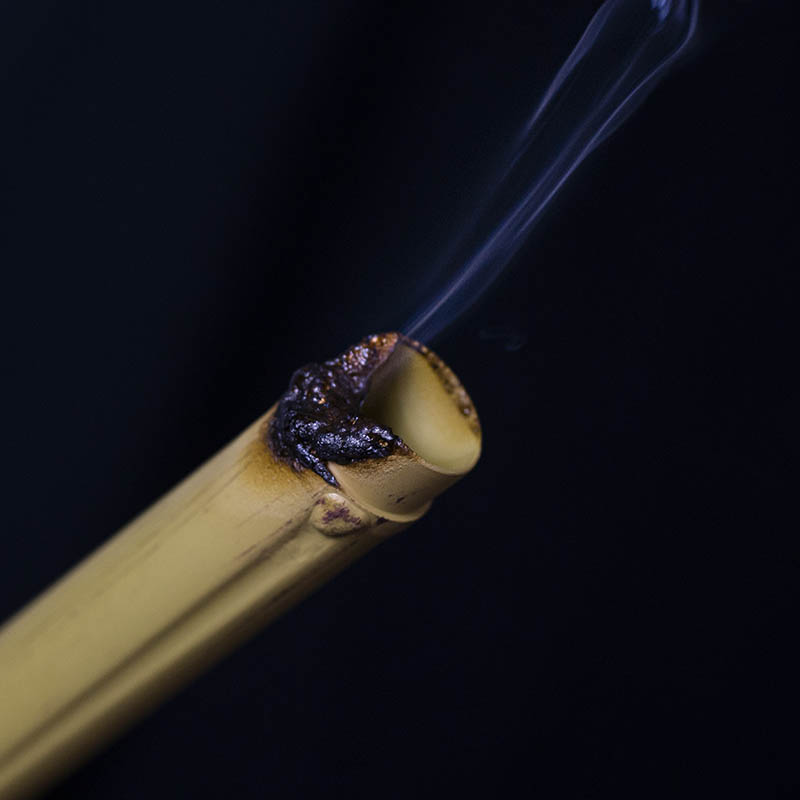 安全性は決して心配するべきではありません。すべての竹製スクリーンは、当社が配合したクラスA難燃性材料で作られています。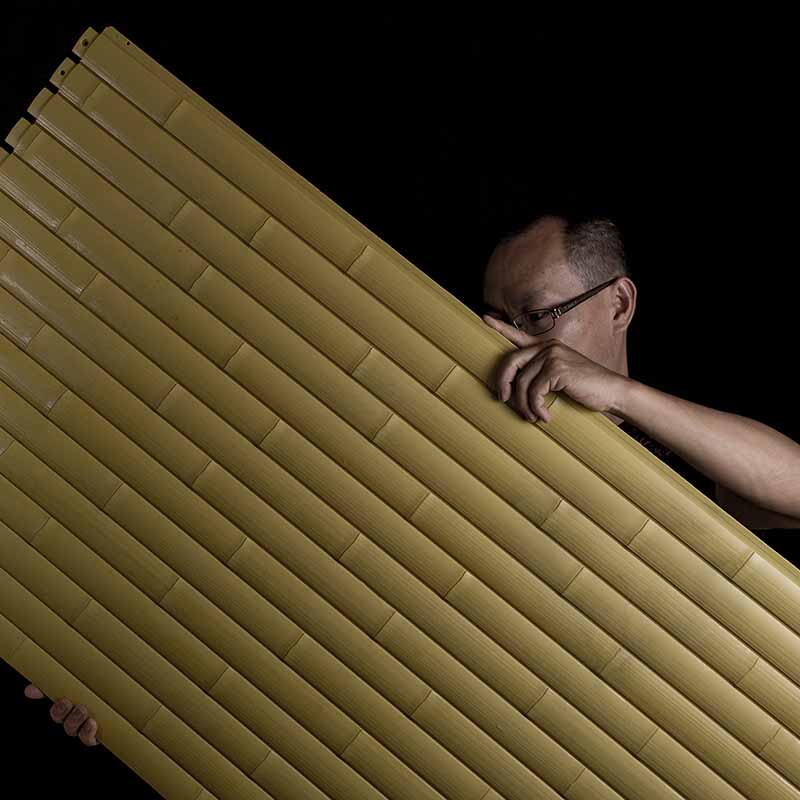 有毒な添加物を時間の経過とともに空気中に蒸発させるPVCの「竹」とは異なり、当社の竹のフェンスは無毒でリサイクル可能な材料で作られています。
私たちは品質志向の合成材料サプライヤーになるために必要なレベルを超えています。そのため、ISO 9001の認証を取得しています。
合成竹のフェンスとスクリーニング製品の品質志向のサプライヤーをお探しですか?大規模なプロジェクトは、工場直接価格の対象となります。
すべてのOneThatch®製品は、お客様の期待を超えるように設計されています
あなたの夢の人工的なタケ囲うこと及びスクリーニングプロダクトを見つけることができないか。運が良い。私達にあなたのための解決がある! 私達に電子メールを送り、話をしてみましょう。  私達はすべての総合的な材料を直接設計し、製造する。最もよいだけ、中間業者は、自由なサンプルを要求し、自分自身のために見ない。
信頼性の高い、長持ちする合成代替品を開発することにより、お客様の非の打ちどころのないデザインを高めます。設計をリスクにさらす天然の茅葺き製品や竹製品を使用する必要はもうありません。
フェンスは通常、外観と印象に大きな影響を与える家で最初に気付くオブジェクトです。
従来の竹垣は、時間の経過とともに腐敗、裂け、劣化したように見えることがあります。
重要なのはフェンスの見た目だけでなく、それがどれだけうまく機能するか、そして竹のフェンスの美しさを確保するのにどれだけの資本と時間がかかるかが問題になります。
そのため、OneThatchは、フェンシングのすべてのニーズと要望を確実に満たすための合成竹ソリューションを開発しました。
特徴
Bamboo fencing
お庭や裏庭、リゾートなどで、何十年にもわたって伝統的な中国&日本の竹製フェンス材の美しさをお楽しみください。 
OneThatch, a brand of top quality, was created for this purpose.
We have carried more than two decades of synthetic product design and manufacturing experience to reproduce natural bamboo fencing and bamboo screening products.
All without compromising the finest details of natural fencing bamboo. 
Plus, our artificial bamboo poles, bamboo fence panels, and bamboo fences are made of environmentally friendly material, supporting lead credit.
We proudly offer you the most realistic fencing bamboo reproductions available on the market with a 20-year warranty to cover color fading risks.
Thus you can bring your bamboo fencing design project to life and enjoy decades of worry-free beauty.
Artificial Synthetic Bamboo fencing 
和風の庭や裏庭を囲むのに適しています。禅にインスパイアされた外観をどんな庭にも提供し、あなたの庭を素敵で現代的なものにすることができます。あなたの菜園や花の庭、噴水、池などの背景としての長いプラスチック製の竹のフェンスを詳しく説明するために、合成の短い庭のフェンスロールを購入することができます。
なぜ私たちの 人造竹の選別 あなたのa/cユニット、LPタンク、またはゴミ処理エリアなどの望ましくない領域を遮断するために?その用途のための選択肢は無限です。
Its natural look will help you seem like you are one with nature in your own backyard. You can organize your bamboo garden fencing in several methods. You can select to produce different patterns, shapes, and colors with the many various bamboo garden fencing ranges.
Natural-looking synthetic bamboo privacy screen fencing is one of the most popular fencing items among property owners because of its simplistic design and a mix of natural beige, yellow, and tan colors. It can be utilized in both indoor and outdoor projects to develop the Asian paradise atmosphere.
Artificial bamboo is virtually termite complimentary. It is effortless to deal with and easy to install and is considered one of the most ecologically sustainable items in house structure and design. If you are searching for an easy, Do Yourself fencing project, synthetic bamboo fencing panels are straightforward to install and are rather long-lasting for long-term usage even in the extreme outside weather.
あなたは私たちの 簾板 as an alternative to natural bamboo fencing to change the entire atmosphere of your house effortlessly.
You will not regret using plastic version privacy screen bamboo fencing instead of natural bamboo for fencing, which isn't as eco-friendly and recyclable. Natural bamboo for fencing materials needs a lot more chemicals and resources to be used during the harvesting and transportation procedure.
Faux Bamboo Fencing
Using a faux bamboo fencing panel 竹は環境に優しいだけでなく、あなたの家にトロピカルな雰囲気を与えてくれますし、家の周りのプライバシーを保証してくれます。あなたの家や庭に天然の竹を利用するオプションは、耐久性、持続性、伝統的な日本庭園のデザインのための優れた選択肢です。
Bamboo Fences Are Design Options and Affordable
Come to OneThatch, you can have many numerous choices for your projects with the top quality bamboo fence panels as well as durable material. We offer 4ft, 6ft, 8ft high & 8ft wide bamboo garden fence in both Carbonized or Natural includes split bamboo rolls of high-quality bamboo fencings product.
Bamboo fencing Carbonized
Bamboo fencing Carbonized has unique process therapy — Color put on bamboo with steam warm therapy without any chemical toxic – result to rich color tone of deep dark brown or black bamboo color in both of outside and also within bamboo, not stained or not colored.
Bamboo Fence Natural
Natural Bamboo fence is one of the most popular bamboo fencing roll items as a result of its simplified layout as well as also a mix of all-natural off-white, yellow, as well as tan colors. It can be utilized in both interior and also outdoor projects to generate the standard heaven setup. Natural Bamboo secure fencing can be utilized for several of your jobs. Dimensions include: 1.25″ X 4′ X 8′, 1.25″ X 6′ X 8′, and 1.25″ X 8′ X 8′
Bamboo fencing Splits
The split bamboo fence roll is made from thin bamboo strips. These strips are about 1.75 inches broad by 3 mm thick, and also are linked & with galvanized steel cable. Our split bamboo slats fences are offered in 3 different sizes, 4′ X 8′, 6′ X 8′, 8′ X 8′. Be innovative and improve your Outside Area visual allure with Natural split bamboo secure fencing.
Bamboo Fencing Woven Panel
The bamboo panels slats style in this panel is woven run throughout the entire width and also are 1 inch thick with 5 mm. The structure is composed of 3-inch brown color or black bamboo posts that accompany a cross pole 2 inches. These effective bamboo slats ensure security as well as incredible stamina
Bamboo Fencing Panels
Our Bamboo Fencing Panels are an outstanding choice when searching for a strong timber that made the Delta River an Old-fashioned fence, unlike the others. The variants of dark brown bamboo color bamboo fence running up and down throughout the rustic black bamboo pole make your strong panels forecast a lovely.
人工竹の棒
Our artificial bamboo poles or plastic bamboo poles can be utilized to create bamboo fences effortlessly. Molded from natural bamboo poles, our bamboo materials look like the real thing, but also made of durable, fire-resistant material. Comes with 20 years warranty against color fading. Contact us for more information!
Bamboo Secure secure fencing boosts the sensation of loosening up holidays, shoreline hotels, and natural marvels. A growing number of designers are integrating these products right into their task concepts.
Slat Kenninji Fence
The slat Kenninji fence is fundamental but keeps an exceptional look. It is one of the most usual screening style fence situated in Japan as well as China. Making use of the right, consistent bamboo slats pole makes this fence among one of the most privacy-providing of high quality bamboo fence roll styles. The thick half-rounds that are requested the straight rails include in the robust constitution of the slat fence.
Nevertheless, original bamboo fences & privacy fence panels fulfill their barriers. With time, these all-natural bamboo wall fences will shed their shade and additionally begin to decay. You will definitely be compelled to squander cash money to alter them repeatedly.
That's why OneThatch exists. We produced one of the most realistic-looking faux bamboo secure fencings that perfectly replicates every information about natural color bamboo. The specific information of the synthetic bamboo wall for the yard was handpainted by our competent craftsmen, as we never jeopardize on the finest information.
環境にやさしい
Our artificial bamboo privacy fence is likewise eco-friendly as they are durable, 100%recyclable, high quality, natural bamboo look, and include no polyvinyl chloride (PVC).
Please do not hesitate to contact us today if you have any type of issues.
Privacy your Japanese Design garden with easy to install bamboo fencing panels and also 人工竹柱. In addition made with the tough, eco-friendly synthetic bamboo pole as well as aluminum bamboo building. Better our fencings as well as Furniture are similar to Japanese yards throughout the globe. Bamboo Secure fencing, as well as Furniture, will certainly bring a sense of zen and reflective serenity to your yard. Can be used as freestanding fencing panels, affixed to existing wall surfaces or dividings to create private spaces. Our easy to install bamboo fences products produce boundaries to your very own personal slice of Japan. Plus boost the appearance of your outside area, patio area, or walkway. Lastly, now you have all you require to develop the boundaries to your perfect dream yard or outdoor tropical patio!