Designed to reproduce the beauty of natural bamboo fencing typically used in Japan and China, OneThatch® artificial bamboo fencing products are carefully crafted from durable, eco-friendly materials. Wherever you installed faux bamboo fence, you'll be astonished at how well it withstands harsh climate conditions, pest damage, and general wear & tear for decades while still looking fabulous.
I prodotti di scherma e schermatura in bambù sintetico dall'aspetto più naturale al mondo
Retaining the beauty of the natural Kenninji-Gaki Bamboo Fence, OneThatch offers the Kenninji-Gaki in its most natural form, synthetically. 
The Kenninji-Gaki, just like many of the other Japanese bamboo fences, is arrayed of erratic patterns of the bamboo slat, and hold together by horizontal support poles (oshibuchi). OneThatch replicates all of its natural beauty together and makes it more sustainable, environmentally friendly, and safe.
The synthetic Tokusa Fence by OneThatch is assembled together with faux bamboo panels and aluminum wood posts.
The original form of the Tokusa Fence is by wood posts, hence durability is a big concern. With OneThatch's design, we preserve its naturalistic feeling as well as the wood patterns of its original form on the aluminum, which yields the Synthetic Tokusa Fence.
The Synthetic Screen Bamboo Fence so-called Misu-Gaki is used by imperial families a long time ago in Japan. 
The most distinctive features of Misu-Gaki are the horizontal frets in between the vertical bamboo bars. OneThatch replicates the artistic work from the Japanese' fine craftsmanship on the synthetic bamboo to deliver the most elegant yet long-lasting replica. 
The Yotsume-Gaki Fence is a very typical fence seen in Japan.
Usually, there are four horizontal holes in between the bamboos hence its name Four-Eyed Fence. Due to its form, the rope(shuro nawa) gives a more visual appearance than other fences.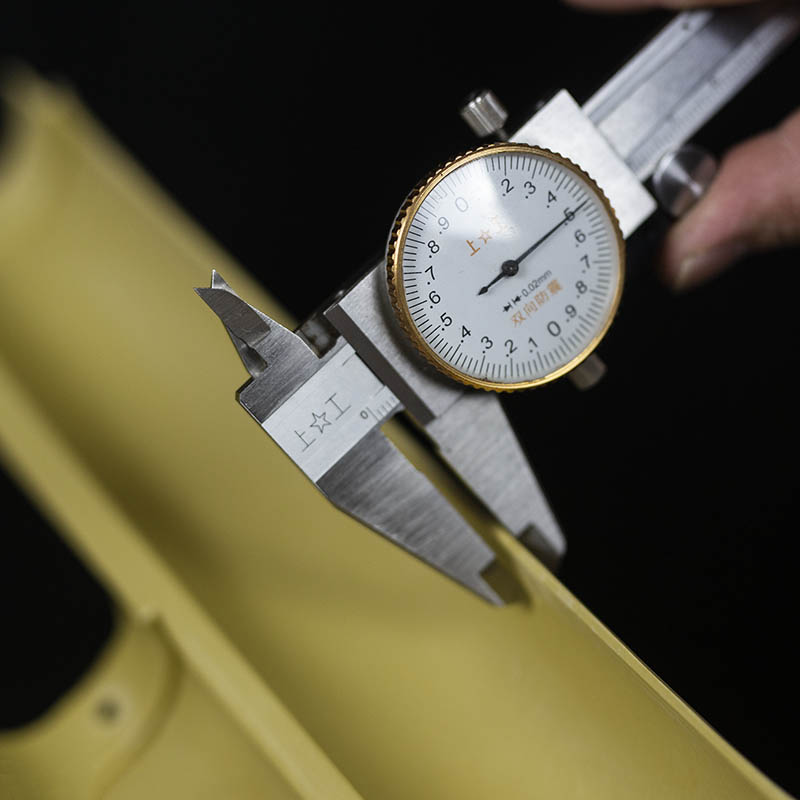 Siamo orgogliosi della nostra qualità di recinzione in bambù, che è abbastanza resistente da farti godere di decenni di bellezza senza preoccupazioni.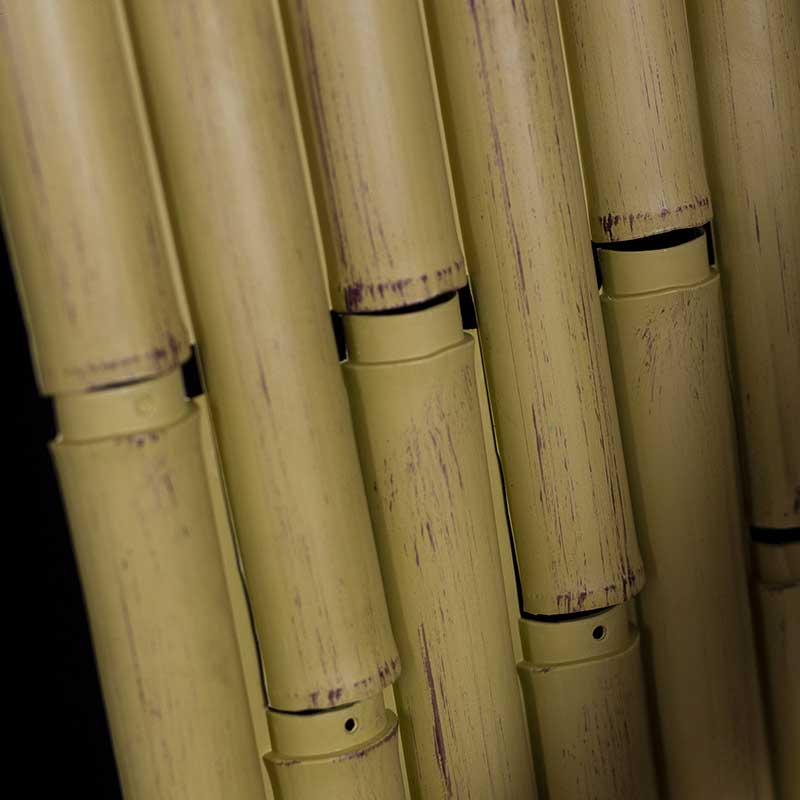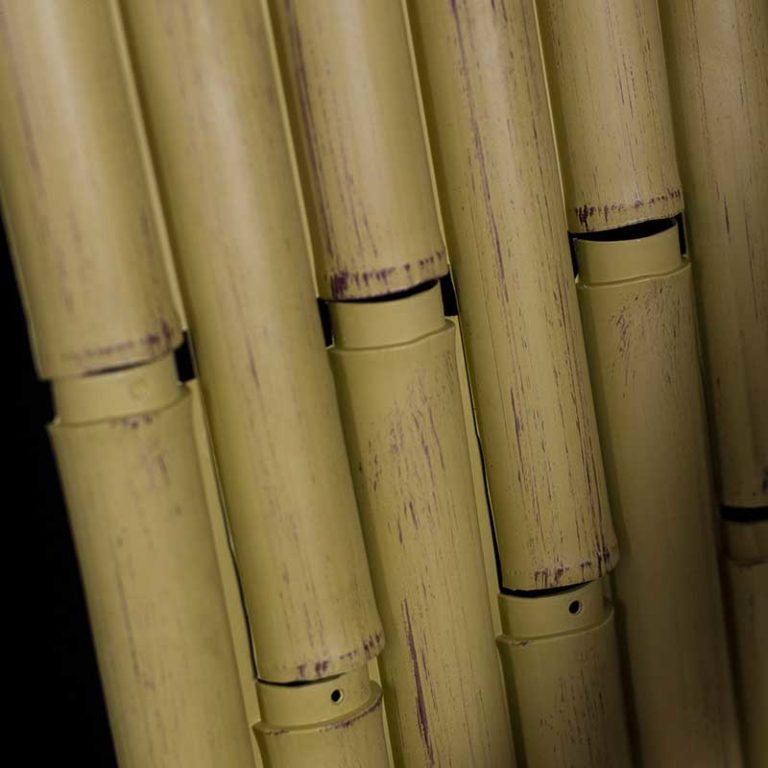 Il pannello decorativo finto recinzione OneThatch è facile da installare e può essere facilmente montato contro le pareti o i pali di legno.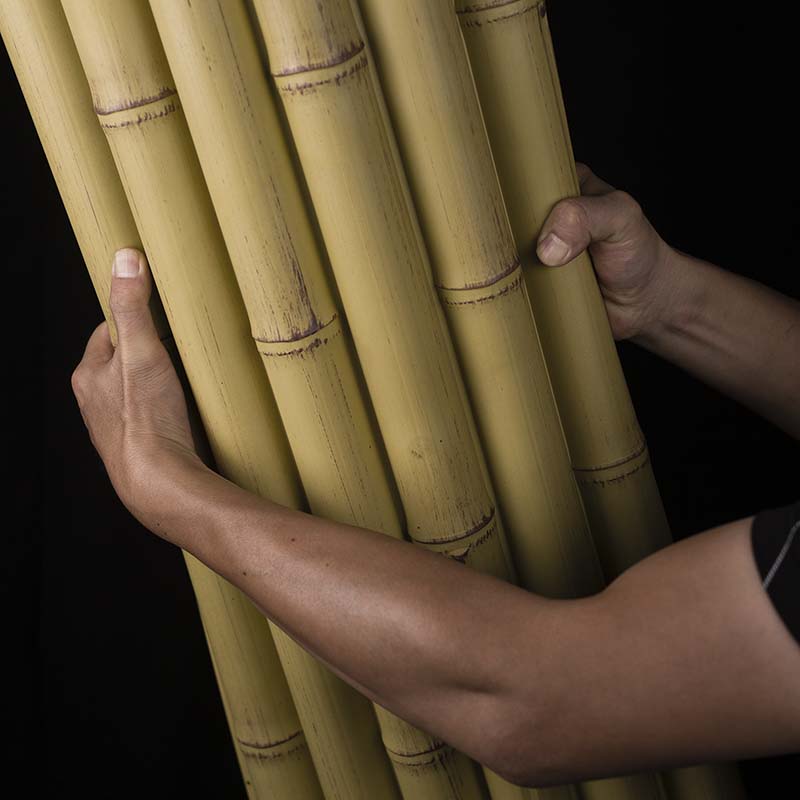 La trama e i dettagli autentici del recinto di bambù naturale sono stati dipinti a mano per riprodurre ogni minimo dettaglio e caratteristica.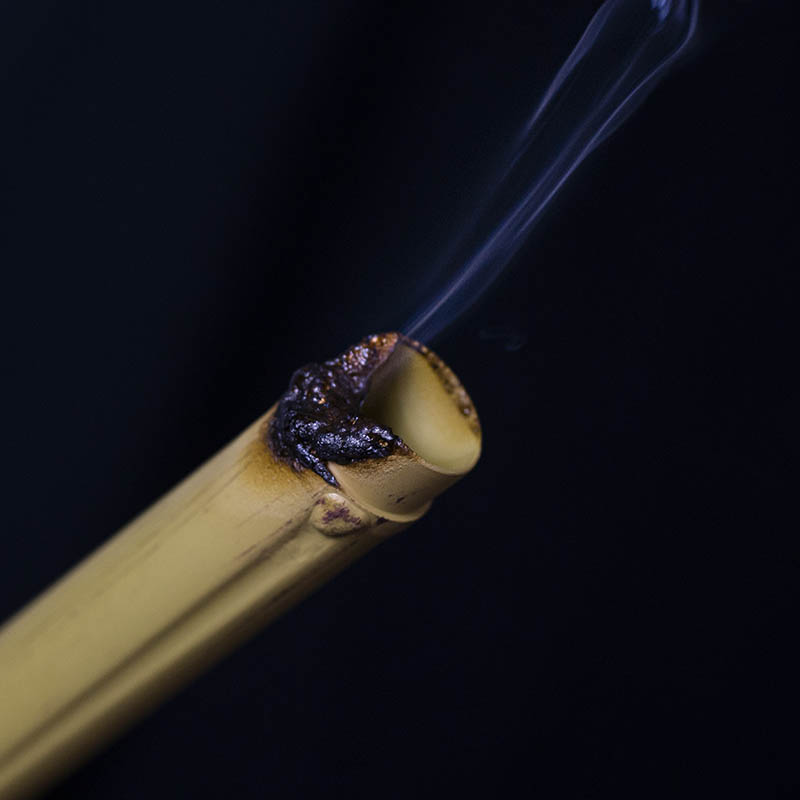 La sicurezza non dovrebbe mai essere una preoccupazione. Tutti gli schermi di bambù sono realizzati con i nostri materiali ignifughi di classe A.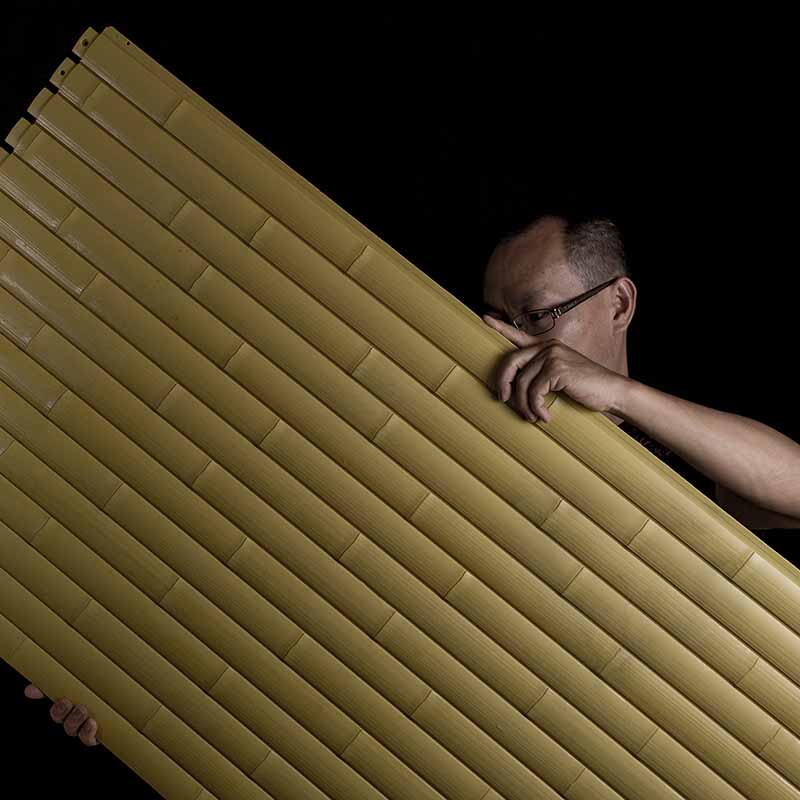 A differenza del "bambù" in PVC che evaporerà l'additivo tossico nell'aria nel tempo, il nostro recinto di bambù è realizzato con materiali non tossici e riciclabili.
Andiamo oltre i livelli richiesti per essere un fornitore di materiali sintetici orientato alla qualità. Come tale, abbiamo ottenuto la certificazione ISO 9001.
Alla ricerca di un fornitore orientato alla qualità per i vostri prodotti di scherma e schermatura in bambù sintetico? I grandi progetti possono qualificarsi per i prezzi diretti in fabbrica.
Tutti i prodotti OneThatch® sono progettati per superare le tue aspettative
Personalizzazione del prodotto
Unable to locate your dream artificial bamboo fencing & screening products?
You're in luck. We have solutions for you! Send us an email and let's talk. We design and manufacture all synthetic materials directly. Only the best, no middlemen, request a free sample and see for yourself.
Miglioriamo il tuo design impeccabile sviluppando alternative sintetiche autentiche e durature. Non devi più accontentarti di paglia naturale e prodotti di bambù che espongono il tuo design a rischi.
Una replica perfetta della recinzione in bambù naturale
Una recinzione è solitamente il primo oggetto notato in qualsiasi casa che ha un impatto significativo sull'aspetto e sull'impressione.
Le tradizionali recinzioni di bambù possono decadere, rompersi e sembrare deteriorate nel tempo.
Non è solo quanto sia favolosa la recinzione che conta, ma anche quanto bene fa il lavoro e quanto capitale e tempo ci vuole per garantire la bellezza della recinzione di bambù rimane all'altezza del compito.
Ecco perché OneThatch ha sviluppato una soluzione di bambù sintetico per garantire che tutti i tuoi bisogni e desideri di scherma siano soddisfatti.
Caratteristiche:
Aspetto autentico
Di lunga durata
Esente da manutenzione
Facile da installare
Bamboo fencing
Goditi la bellezza dei tradizionali materiali di recinzione in bambù cinese e giapponese nel tuo giardino, cortile e resort per decenni. 
OneThatch, a brand of top quality, was created for this purpose.
We have carried more than two decades of synthetic product design and manufacturing experience to reproduce natural bamboo fencing and bamboo screening products.
All without compromising the finest details of natural fencing bamboo. 
Plus, our artificial bamboo poles, bamboo fence panels, and bamboo fences are made of environmentally friendly material, supporting lead credit.
We proudly offer you the most realistic fencing bamboo reproductions available on the market with a 20-year warranty to cover color fading risks.
Thus you can bring your bamboo fencing design project to life and enjoy decades of worry-free beauty.
Artificial Synthetic Bamboo fencing 
funziona bene quando circonda un giardino o un cortile in stile giapponese. Può fornire un aspetto di ispirazione Zen a qualsiasi cortile e rendere il tuo giardino fantastico e contemporaneo. Puoi scegliere di acquistare alcuni rotoli di recinzione da giardino sintetici per dettagliare il tuo giardino vegetariano o alcuni recinti in bambù di plastica più lunghi come sfondo per il tuo giardino fiorito, fontane d'acqua, stagni, ecc.
Perché non usare il nostro screening di bambù artificiale schermare le aree indesiderabili come la tua unità a / c, serbatoio lp o area di smaltimento dei rifiuti? Le alternative per i suoi usi sono illimitate.
Its natural look will help you seem like you are one with nature in your own backyard. You can organize your bamboo garden fencing in several methods. You can select to produce different patterns, shapes, and colors with the many various bamboo garden fencing ranges.
Natural-looking synthetic bamboo privacy screen fencing is one of the most popular fencing items among property owners because of its simplistic design and a mix of natural beige, yellow, and tan colors. It can be utilized in both indoor and outdoor projects to develop the Asian paradise atmosphere.
Artificial bamboo is virtually termite complimentary. It is effortless to deal with and easy to install and is considered one of the most ecologically sustainable items in house structure and design. If you are searching for an easy, Do Yourself fencing project, synthetic bamboo fencing panels are straightforward to install and are rather long-lasting for long-term usage even in the extreme outside weather.
Puoi usare il nostro pannelli di recinzione in bambù sintetico as an alternative to natural bamboo fencing to change the entire atmosphere of your house effortlessly.
You will not regret using plastic version privacy screen bamboo fencing instead of natural bamboo for fencing, which isn't as eco-friendly and recyclable. Natural bamboo for fencing materials needs a lot more chemicals and resources to be used during the harvesting and transportation procedure.
Faux Bamboo Fencing
Using a faux bamboo fencing panel non è solo un'opzione eccellente per l'ambiente, ma può anche offrire alla tua casa un po 'più di atmosfera tropicale e ha anche l'ulteriore vantaggio di garantire la privacy intorno alla tua casa. L'opzione per utilizzare il bambù naturale in casa o in giardino è una scelta eccellente per durabilità, sostenibilità e design tradizionale giapponese del giardino.
Bamboo Fences Are Design Options and Affordable
Come to OneThatch, you can have many numerous choices for your projects with the top quality bamboo fence panels as well as durable material. We offer 4ft, 6ft, 8ft high & 8ft wide bamboo garden fence in both Carbonized or Natural includes split bamboo rolls of high-quality bamboo fencings product.
Bamboo fencing Carbonized
Bamboo fencing Carbonized has unique process therapy — Color put on bamboo with steam warm therapy without any chemical toxic – result to rich color tone of deep dark brown or black bamboo color in both of outside and also within bamboo, not stained or not colored.
Bamboo Fence Natural
Natural Bamboo fence is one of the most popular bamboo fencing roll items as a result of its simplified layout as well as also a mix of all-natural off-white, yellow, as well as tan colors. It can be utilized in both interior and also outdoor projects to generate the standard heaven setup. Natural Bamboo secure fencing can be utilized for several of your jobs. Dimensions include: 1.25″ X 4′ X 8′, 1.25″ X 6′ X 8′, and 1.25″ X 8′ X 8′
Bamboo fencing Splits
The split bamboo fence roll is made from thin bamboo strips. These strips are about 1.75 inches broad by 3 mm thick, and also are linked & with galvanized steel cable. Our split bamboo slats fences are offered in 3 different sizes, 4′ X 8′, 6′ X 8′, 8′ X 8′. Be innovative and improve your Outside Area visual allure with Natural split bamboo secure fencing.
Bamboo Fencing Woven Panel
The bamboo panels slats style in this panel is woven run throughout the entire width and also are 1 inch thick with 5 mm. The structure is composed of 3-inch brown color or black bamboo posts that accompany a cross pole 2 inches. These effective bamboo slats ensure security as well as incredible stamina
Bamboo Fencing Panels
Our Bamboo Fencing Panels are an outstanding choice when searching for a strong timber that made the Delta River an Old-fashioned fence, unlike the others. The variants of dark brown bamboo color bamboo fence running up and down throughout the rustic black bamboo pole make your strong panels forecast a lovely.
Pali di bambù artificiali
Our artificial bamboo poles or plastic bamboo poles can be utilized to create bamboo fences effortlessly. Molded from natural bamboo poles, our bamboo materials look like the real thing, but also made of durable, fire-resistant material. Comes with 20 years warranty against color fading. Contact us for more information!
Bamboo Secure secure fencing boosts the sensation of loosening up holidays, shoreline hotels, and natural marvels. A growing number of designers are integrating these products right into their task concepts.
Slat Kenninji Fence
The slat Kenninji fence is fundamental but keeps an exceptional look. It is one of the most usual screening style fence situated in Japan as well as China. Making use of the right, consistent bamboo slats pole makes this fence among one of the most privacy-providing of high quality bamboo fence roll styles. The thick half-rounds that are requested the straight rails include in the robust constitution of the slat fence.
Nevertheless, original bamboo fences & privacy fence panels fulfill their barriers. With time, these all-natural bamboo wall fences will shed their shade and additionally begin to decay. You will definitely be compelled to squander cash money to alter them repeatedly.
That's why OneThatch exists. We produced one of the most realistic-looking faux bamboo secure fencings that perfectly replicates every information about natural color bamboo. The specific information of the synthetic bamboo wall for the yard was handpainted by our competent craftsmen, as we never jeopardize on the finest information.
Ecologico
Our artificial bamboo privacy fence is likewise eco-friendly as they are durable, 100%recyclable, high quality, natural bamboo look, and include no polyvinyl chloride (PVC).
Please do not hesitate to contact us today if you have any type of issues.
Privacy your Japanese Design garden with easy to install bamboo fencing panels and also pali di bambù artificiali. In addition made with the tough, eco-friendly synthetic bamboo pole as well as aluminum bamboo building. Better our fencings as well as Furniture are similar to Japanese yards throughout the globe. Bamboo Secure fencing, as well as Furniture, will certainly bring a sense of zen and reflective serenity to your yard. Can be used as freestanding fencing panels, affixed to existing wall surfaces or dividings to create private spaces. Our easy to install bamboo fences products produce boundaries to your very own personal slice of Japan. Plus boost the appearance of your outside area, patio area, or walkway. Lastly, now you have all you require to develop the boundaries to your perfect dream yard or outdoor tropical patio!