Designed to reproduce the beauty of natural bamboo fencing typically used in Japan and China, OneThatch® artificial bamboo fencing products are carefully crafted from durable, eco-friendly materials. Wherever you installed faux bamboo fence, you'll be astonished at how well it withstands harsh climate conditions, pest damage, and general wear & tear for decades while still looking fabulous.
Produk Pagar & Penyaringan Bambu Sintetis Terlihat Alami di Dunia
Kenninji-Gaki sintetis (建 仁 寺 垣)
Mempertahankan keindahan Pagar Bambu Kenninji-Gaki yang alami, OneThatch menawarkan Kenninji-Gaki dalam bentuknya yang paling alami, secara sintetis. Kenninji-Gaki, seperti banyak pagar bambu Jepang lainnya, tersusun dari pola bilah bambu yang tidak menentu, dan disatukan oleh tiang penyangga horizontal (oshibuchi). OneThatch mereplikasi semua keindahan alamnya bersama-sama dan membuatnya lebih berkelanjutan, ramah lingkungan, dan aman.
Pagar Tokusa sintetis oleh OneThatch dipasang bersama dengan panel bambu palsu dan tiang kayu aluminium. Bentuk asli dari Pagar Tokusa adalah dengan tiang kayu, oleh karena itu daya tahannya menjadi perhatian besar. Dengan desain OneThatch, kami mempertahankan kesan naturalistiknya serta pola kayu dari bentuk aslinya pada aluminium, yang menghasilkan Pagar Tokusa Sintetis.   
Misu-Gaki Sintetis (御 簾 垣)
Pagar Bambu Layar Sintetis yang disebut Misu-Gaki digunakan oleh keluarga kekaisaran sejak lama di Jepang. Ciri khas Misu-Gaki adalah fret horizontal di antara batang bambu vertikal. OneThatch mereplikasi karya artistik dari pengerjaan halus Jepang pada bambu sintetis untuk menghasilkan replika yang paling elegan namun tahan lama. 
Sintetis Yotsume-Gaki (四 目 垣)
Pagar Yotsume-Gaki adalah pagar yang sangat khas yang terlihat di Jepang. Biasanya, ada empat lubang horizontal di antara bambu-bambu itu sehingga dinamakan Pagar Bermata Empat. Karena bentuknya, tali (shuro nawa) memberikan tampilan yang lebih visual dibandingkan pagar lainnya.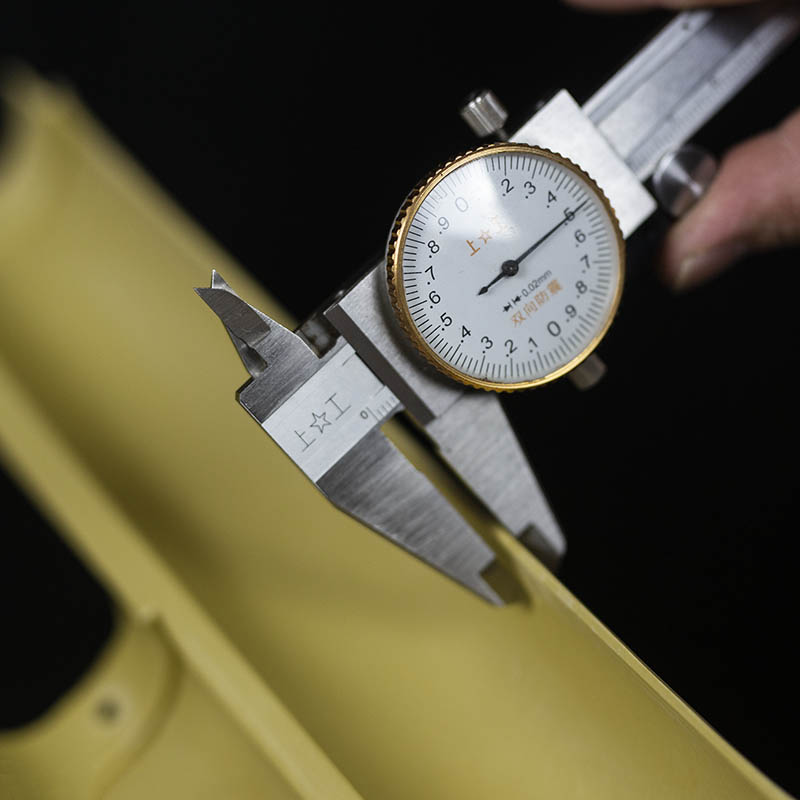 Kami bangga dengan kualitas pagar bambu kami, yang cukup tahan lama untuk membuat Anda menikmati keindahan tanpa rasa khawatir selama puluhan tahun.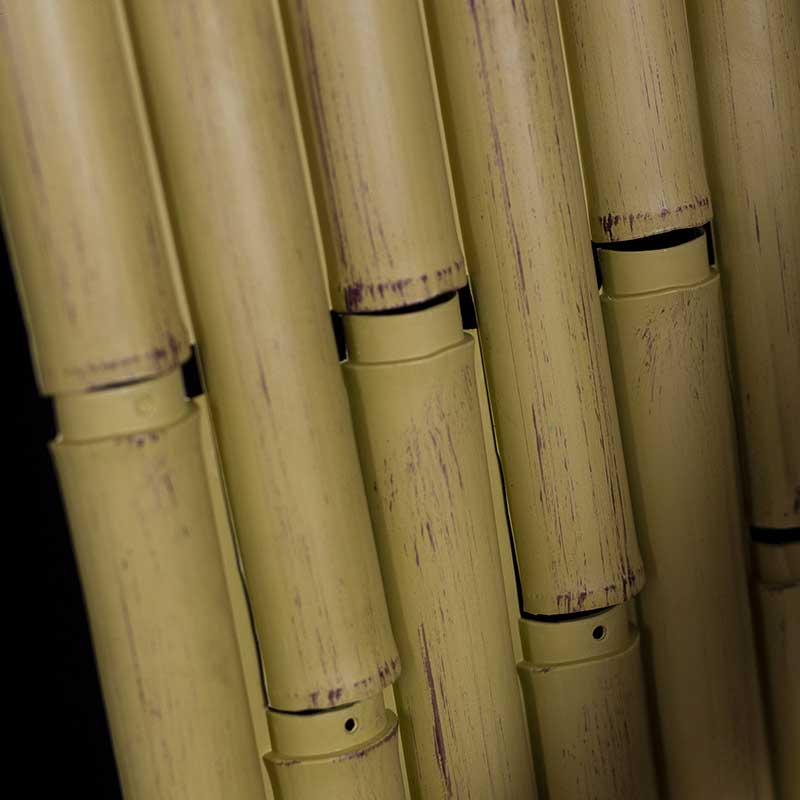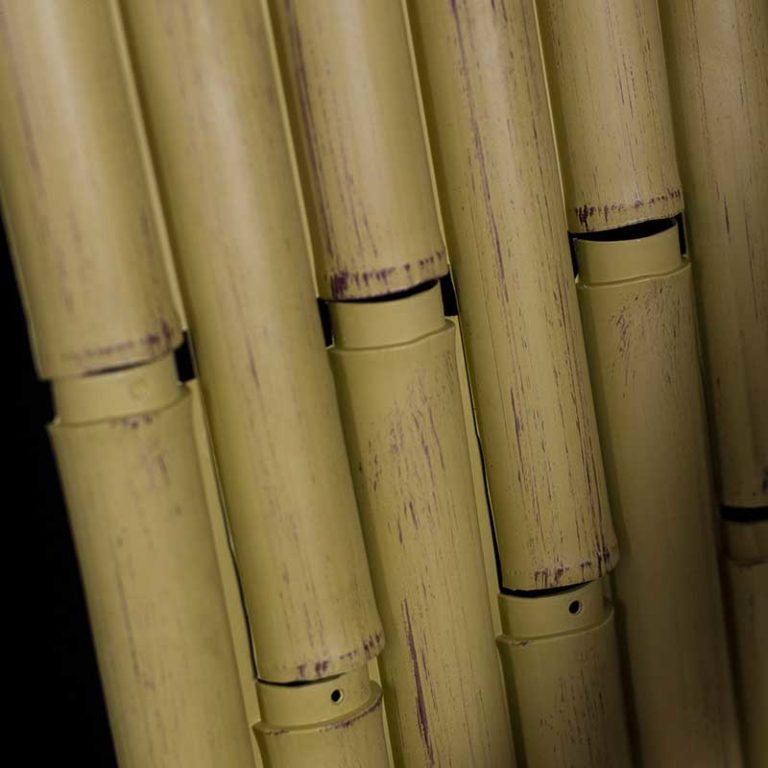 Panel pagar faux dekoratif OneThatch mudah dipasang dan dapat dengan mudah dipasang di dinding atau tiang kayu.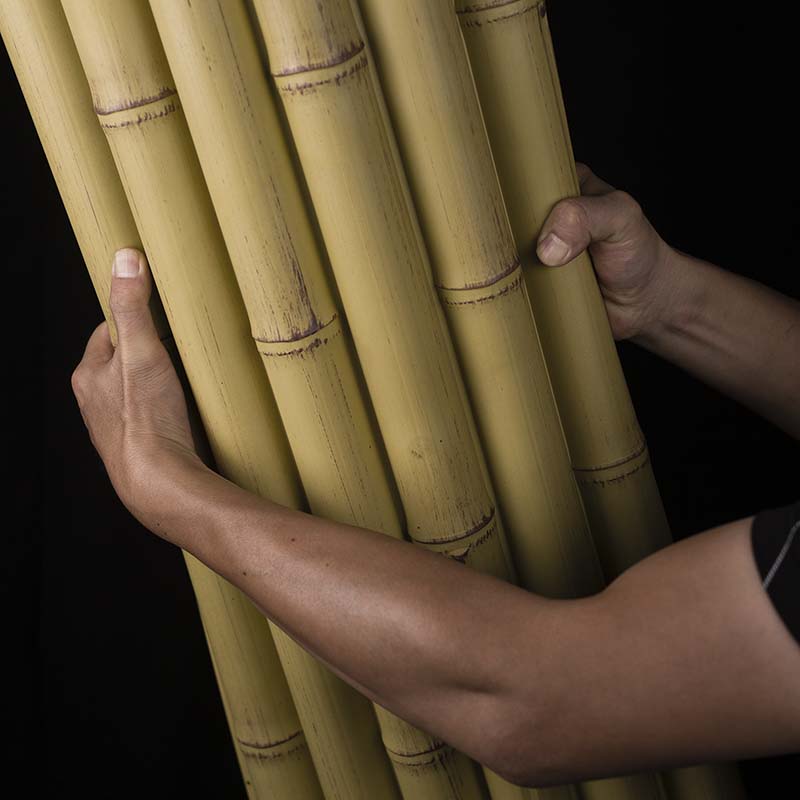 Tekstur dan detail asli dari pagar bambu alami telah dilukis dengan tangan untuk mereproduksi setiap detail dan karakteristik halus.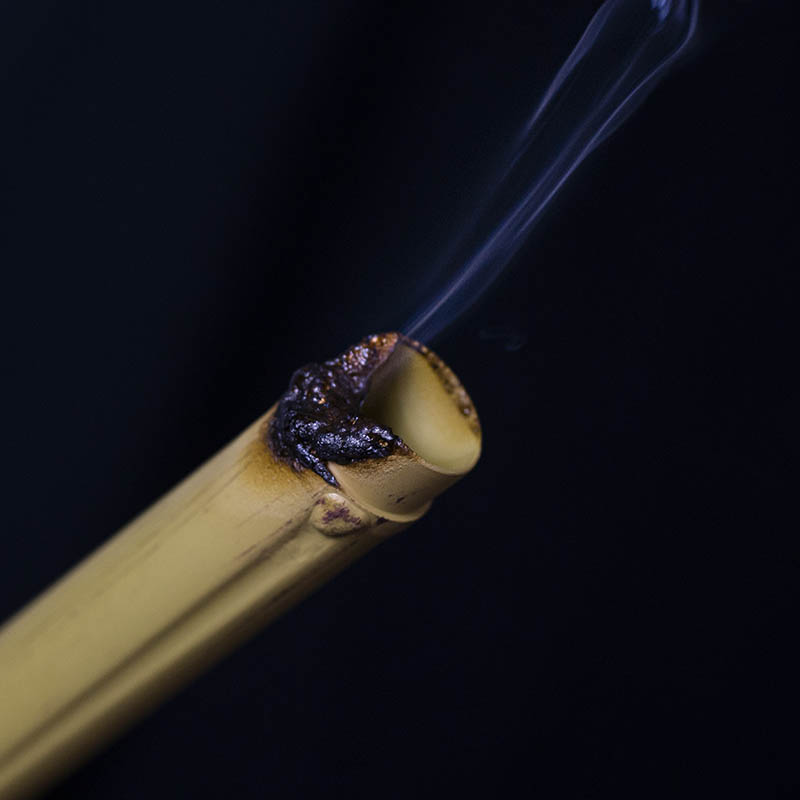 Keamanan seharusnya tidak menjadi perhatian. Semua sekat bambu terbuat dari bahan tahan api kelas A.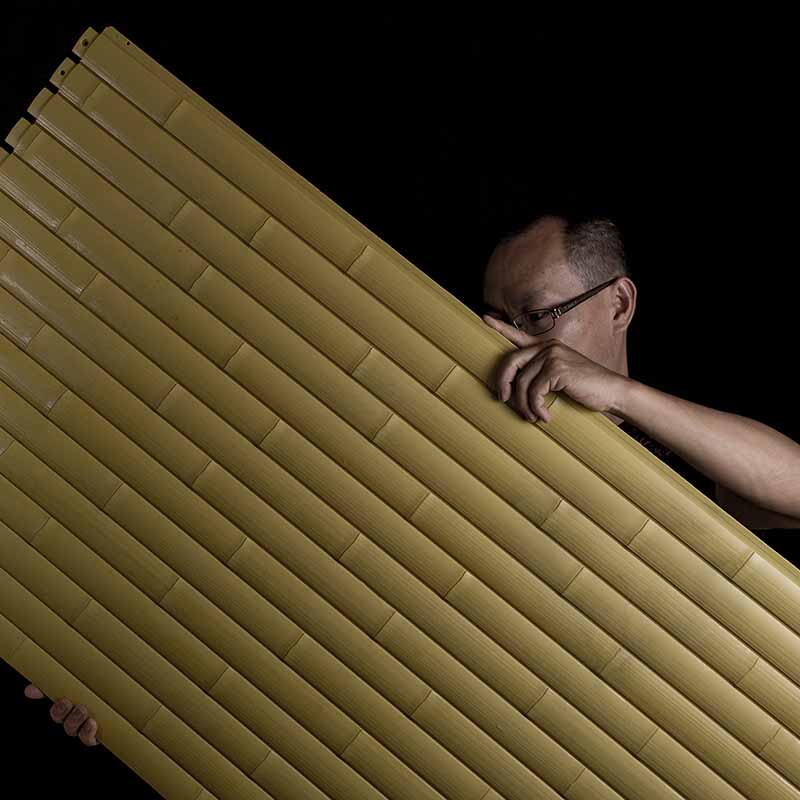 Tidak seperti "bambu" PVC yang akan menguapkan zat aditif beracun ke udara seiring waktu, pagar bambu kami terbuat dari bahan yang tidak beracun dan dapat didaur ulang.
Kami melampaui level yang disyaratkan untuk menjadi pemasok bahan sintetis berorientasi kualitas. Dengan demikian, kami telah memperoleh sertifikasi ISO 9001.
Mencari pemasok berorientasi kualitas untuk produk pagar & penyaringan bambu sintetis Anda? Proyek besar dapat memenuhi syarat untuk penetapan harga langsung pabrik.
Semua produk OneThatch® dirancang untuk melebihi harapan Anda
Tidak dapat menemukan produk pagar & penyaringan bambu buatan impian Anda? Anda beruntung. Kami punya solusi untuk Anda! Kirim email kepada kami dan mari bicara. Kami merancang dan memproduksi semua bahan sintetis secara langsung. Hanya yang terbaik, tanpa perantara, minta sampel gratis dan lihat sendiri.
Kami meningkatkan desain sempurna Anda dengan mengembangkan alternatif sintetis yang autentik dan tahan lama. Anda tidak perlu lagi puas dengan produk jerami dan bambu alami yang membuat desain Anda berisiko lagi.
Replika Pagar Bambu Alami Sempurna
Pagar biasanya menjadi objek pertama yang diperhatikan dengan setiap rumah yang memberikan dampak signifikan pada penampilan dan kesan.
Pagar bambu tradisional bisa rusak, pecah, dan terlihat rusak seiring waktu.
Yang penting bukan hanya penampilan pagar yang menakjubkan, tetapi juga seberapa baik fungsinya, dan berapa banyak modal dan waktu yang diperlukan untuk mengamankan keindahan pagar bambu agar tetap sesuai dengan tugasnya.
Itulah mengapa OneThatch mengembangkan solusi bambu sintetis untuk memastikan semua kebutuhan dan keinginan pagar Anda terpenuhi.
Fitur:
Penampilan otentik
Sepanjang masa
Bebas perawatan
Mudah dipasang
Bamboo fencing
Nikmati keindahan material pagar bambu tradisional Cina & Jepang di taman, halaman belakang, dan resor Anda selama beberapa dekade. 
OneThatch, a brand of top quality, was created for this purpose.
We have carried more than two decades of synthetic product design and manufacturing experience to reproduce natural bamboo fencing and bamboo screening products.
All without compromising the finest details of natural fencing bamboo. 
Plus, our artificial bamboo poles, bamboo fence panels, and bamboo fences are made of environmentally friendly material, supporting lead credit.
We proudly offer you the most realistic fencing bamboo reproductions available on the market with a 20-year warranty to cover color fading risks.
Thus you can bring your bamboo fencing design project to life and enjoy decades of worry-free beauty.
Artificial Synthetic Bamboo fencing 
bekerja dengan baik ketika mengelilingi taman gaya Jepang atau halaman belakang. Ini dapat memberikan tampilan yang terinspirasi Zen ke halaman mana pun dan membuat area taman Anda terlihat luar biasa dan kontemporer. Anda dapat memilih untuk membeli beberapa gulungan pagar taman pendek sintetis untuk merinci kebun sayur Anda atau pagar bambu plastik yang lebih panjang sebagai latar belakang taman bunga, air mancur, kolam, dll.
Mengapa tidak menggunakan kami penyaringan bambu buatan untuk menyaring area yang tidak diinginkan seperti unit a / c, tangki lp, atau area pembuangan sampah? Alternatif untuk penggunaannya tidak terbatas.
Its natural look will help you seem like you are one with nature in your own backyard. You can organize your bamboo garden fencing in several methods. You can select to produce different patterns, shapes, and colors with the many various bamboo garden fencing ranges.
Natural-looking synthetic bamboo privacy screen fencing is one of the most popular fencing items among property owners because of its simplistic design and a mix of natural beige, yellow, and tan colors. It can be utilized in both indoor and outdoor projects to develop the Asian paradise atmosphere.
Artificial bamboo is virtually termite complimentary. It is effortless to deal with and easy to install and is considered one of the most ecologically sustainable items in house structure and design. If you are searching for an easy, Do Yourself fencing project, synthetic bamboo fencing panels are straightforward to install and are rather long-lasting for long-term usage even in the extreme outside weather.
Anda dapat menggunakan panel pagar bambu sintetis as an alternative to natural bamboo fencing to change the entire atmosphere of your house effortlessly.
You will not regret using plastic version privacy screen bamboo fencing instead of natural bamboo for fencing, which isn't as eco-friendly and recyclable. Natural bamboo for fencing materials needs a lot more chemicals and resources to be used during the harvesting and transportation procedure.
Faux Bamboo Fencing
Using a faux bamboo fencing panel bukan hanya pilihan yang bagus untuk lingkungan, tetapi juga dapat menawarkan rumah Anda sedikit lebih banyak getaran tropis dan juga memiliki manfaat tambahan untuk menjamin privasi di sekitar rumah Anda. Pilihan untuk menggunakan bambu alami di rumah atau taman Anda adalah pilihan yang sangat baik untuk ketahanan, keberlanjutan, dan desain taman tradisional Jepang.
Bamboo Fences Are Design Options and Affordable
Come to OneThatch, you can have many numerous choices for your projects with the top quality bamboo fence panels as well as durable material. We offer 4ft, 6ft, 8ft high & 8ft wide bamboo garden fence in both Carbonized or Natural includes split bamboo rolls of high-quality bamboo fencings product.
Bamboo fencing Carbonized
Bamboo fencing Carbonized has unique process therapy — Color put on bamboo with steam warm therapy without any chemical toxic – result to rich color tone of deep dark brown or black bamboo color in both of outside and also within bamboo, not stained or not colored.
Bamboo Fence Natural
Natural Bamboo fence is one of the most popular bamboo fencing roll items as a result of its simplified layout as well as also a mix of all-natural off-white, yellow, as well as tan colors. It can be utilized in both interior and also outdoor projects to generate the standard heaven setup. Natural Bamboo secure fencing can be utilized for several of your jobs. Dimensions include: 1.25″ X 4′ X 8′, 1.25″ X 6′ X 8′, and 1.25″ X 8′ X 8′
Bamboo fencing Splits
The split bamboo fence roll is made from thin bamboo strips. These strips are about 1.75 inches broad by 3 mm thick, and also are linked & with galvanized steel cable. Our split bamboo slats fences are offered in 3 different sizes, 4′ X 8′, 6′ X 8′, 8′ X 8′. Be innovative and improve your Outside Area visual allure with Natural split bamboo secure fencing.
Bamboo Fencing Woven Panel
The bamboo panels slats style in this panel is woven run throughout the entire width and also are 1 inch thick with 5 mm. The structure is composed of 3-inch brown color or black bamboo posts that accompany a cross pole 2 inches. These effective bamboo slats ensure security as well as incredible stamina
Bamboo Fencing Panels
Our Bamboo Fencing Panels are an outstanding choice when searching for a strong timber that made the Delta River an Old-fashioned fence, unlike the others. The variants of dark brown bamboo color bamboo fence running up and down throughout the rustic black bamboo pole make your strong panels forecast a lovely.
Tiang Bambu Buatan
Our artificial bamboo poles or plastic bamboo poles can be utilized to create bamboo fences effortlessly. Molded from natural bamboo poles, our bamboo materials look like the real thing, but also made of durable, fire-resistant material. Comes with 20 years warranty against color fading. Contact us for more information!
Bamboo Secure secure fencing boosts the sensation of loosening up holidays, shoreline hotels, and natural marvels. A growing number of designers are integrating these products right into their task concepts.
Slat Kenninji Fence
The slat Kenninji fence is fundamental but keeps an exceptional look. It is one of the most usual screening style fence situated in Japan as well as China. Making use of the right, consistent bamboo slats pole makes this fence among one of the most privacy-providing of high quality bamboo fence roll styles. The thick half-rounds that are requested the straight rails include in the robust constitution of the slat fence.
Nevertheless, original bamboo fences & privacy fence panels fulfill their barriers. With time, these all-natural bamboo wall fences will shed their shade and additionally begin to decay. You will definitely be compelled to squander cash money to alter them repeatedly.
That's why OneThatch exists. We produced one of the most realistic-looking faux bamboo secure fencings that perfectly replicates every information about natural color bamboo. The specific information of the synthetic bamboo wall for the yard was handpainted by our competent craftsmen, as we never jeopardize on the finest information.
Ramah lingkungan
Our artificial bamboo privacy fence is likewise eco-friendly as they are durable, 100%recyclable, high quality, natural bamboo look, and include no polyvinyl chloride (PVC).
Please do not hesitate to contact us today if you have any type of issues.
Privacy your Japanese Design garden with easy to install bamboo fencing panels and also tiang bambu buatan. In addition made with the tough, eco-friendly synthetic bamboo pole as well as aluminum bamboo building. Better our fencings as well as Furniture are similar to Japanese yards throughout the globe. Bamboo Secure fencing, as well as Furniture, will certainly bring a sense of zen and reflective serenity to your yard. Can be used as freestanding fencing panels, affixed to existing wall surfaces or dividings to create private spaces. Our easy to install bamboo fences products produce boundaries to your very own personal slice of Japan. Plus boost the appearance of your outside area, patio area, or walkway. Lastly, now you have all you require to develop the boundaries to your perfect dream yard or outdoor tropical patio!